Two Former Professors -- One a DePauw Alumnus -- Join Saxophonist Randy Salman for Thursday Concert
January 3, 2005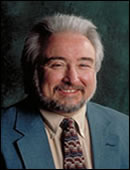 January 3, 2005, Greencastle, Ind. - Randy Salman and Friends will present an evening jazz concert this Thursday, January 6, at 8 p.m. in Kresge Auditorium of DePauw University's Performing Arts Center. The concert, which is free and open to the public, will present an entertaining mixture of standard and contemporary compositions. Organized by Randy Salman -- noted saxophonist, professor of music, and director of DePauw's jazz studies department -- the concert will feature pianist Jim Connerly, bassist Eric Sayer and drummer Tony Franklin.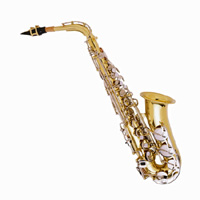 For Connerly and Sayer, both veterans of the Cincinnati jazz scene, the Greencastle concert will mark a musical reunion. Jim Connerly is a 1985 graduate of DePauw and also served as an assistant professor of music at DePauw from 1992 to 2001 and directed the DePauw Jazz Ensemble. Eric Sayer taught jazz bass and coached jazz combos at DePauw from 1998 to 2002. Both musicians played with Salman during this time period as a member of the University's Faculty Jazz Ensemble.
Visit the DePauw School of Music online by clicking here.
Back