NAVTEQ CEO Judson Green '74 on NBC Nightly News
May 30, 2006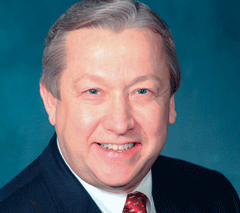 May 30, 2006, Greencastle, Ind. - "Our biggest challenge is that the world changes every day," Judson Green, president and CEO of NAVTEQ Corporation, tells NBC. "And yet, our goal is to create the most accurate digital map we can," the 1974 graduate of DePauw University adds. Green's company, a leading global provider of digital map data for vehicle navigation and location-based solutions, was featured on last night's NBC Nightly News.
The story shows NAVTEQ employees driving through neighborhoods, plotting the map data that is used by millions of Americans in their cars via a global positioning system, or on Internet services such as MapQuest. "Already, NAVTEQ's plotters have traveled 10 million miles through 53 different countries," reports Tom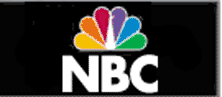 Costello. "What's next? Real-time traffic reports beamed direct to your navigation system."
You can view the piece at NBC's Web site. Click here, and then on the headline "How digital mapping works."
In a recent article in New Yorker magazine, Green -- a member and past chair of DePauw's Board of Trustees -- said that his company is "revolutionizing the way people think about and interact with maps." Read more in this previous story.
In October 2005,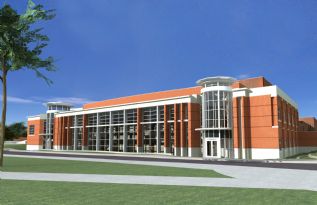 DePauw University announced that a $15 million dollar lead gift by Judson Green and his wife, Joyce Taglauer Green '75, will allow for a $29 million expansion and renovation of DePauw's 32-year-old Performing Arts Center (architect's rendering seen at left). The building, home to the School of Music and department of communication, will be known as the Judson and Joyce Green Center for the Performing Arts. Work is under way, and should be completed by the Fall of 2007. Learn more about the project in this previous story. You can see time lapse video of the construction project (updated regularly) by clicking here.
Back