Rev. Martha Grace Reese '75 Authors Unbinding the Gospel
December 25, 2006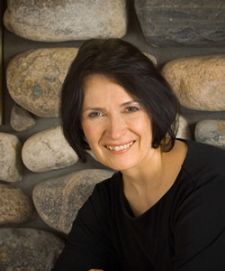 December 25, 2006, Greencastle, Ind. - Reverend Martha Grace "Gay" Reese, a 1975 graduate of DePauw University, is the author of
Unbinding the Gospel: Real Life Evangelism
, which has just been published by Chalice Press. The book is the result of a "four-year, national research project into some of the most exciting congregations in the country" creating "an evangelism workbook for use by congregational groups, pastors and individuals," notes a synopsis of the text.
"Martha Grace Reese gently but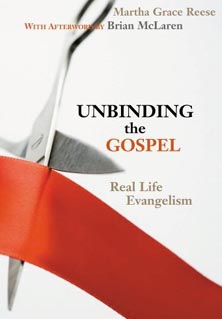 persistently lures the mainline back to the ministry of evangelism that is the heart of the church," states John H. Thomas, general minister and president, United Church of Christ. "Based on careful research and extensive listening, Unbinding the Gospel avoids gimmicks and the trap of the latest church growth fad, inviting pastors and members instead to a relationship with Christ that overflows the banks of our often cautious and reserved congregations."
Adds Sharon Watkins, general minister and president of the Christian Church (Disciples of Christ), "Written with intelligence, heart and a sense of humor, this book is brimming with love for God and for God's children. It is equally inspiration, motivation and how to. This is real life evangelism for real life Christians."
Read more by clicking here.
Back