DePauw Junior Returns from Highly Selective, Masters-Level Summer Program
August 28, 2006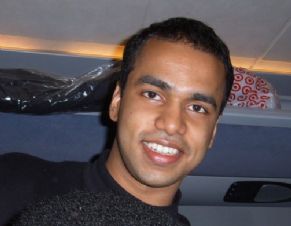 August 28, 2006, Greencastle, Ind. - For Projesh Banerjea, a DePauw University junior from Kolkata, India, the summer provided an exhilirating opportunity to expand his knowledge of economics. Banerjea, a Management Fellow and Information Technology Associate, was one of about 40 students from across the nation who participated in a highly selective, masters-level summer program presented by the American Economic Association at Duke University.
"It was a truly rewarding experience," says Banerjea. "My experience at the AEA program and my adviser at DePauw, Dr. Raymonda Burgman, have piqued my interest in economics and motivated me to pursue a graduate degree in the subject".
Last spring, while interning with JPMorgan in New York City, Banerjea applied to the American Economic Association Summer Program at Duke University. The program came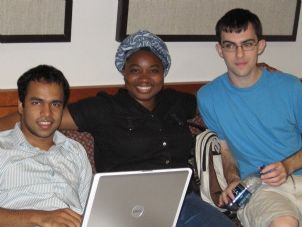 recommended by his faculty adviser, assistant professor of economics Raymonda L. Burgman, who had participated in it when she was an undergraduate.
Designed for students interested in pursuing graduate studies in economics, the AEA Summer Program provides exposure to the skills and coursework required to successfully complete a doctoral degree. This year's participants ranged from sophomores in college to people who had M.B.A.s and years of work experience. "The program went on for a little over nine weeks and we took four courses from Duke's masters curriculum over this period," Banerjea reports. "One of the four courses was research based and we completed and presented a paper at its conclusion."
He notes, "This program helped me appreciate and value DePauw's supportive faculty and small classes compared to graduate classes in bigger universities, which are mediated by teaching assistants. I also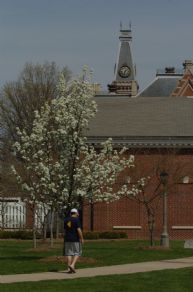 learned to enjoy the mathematical side of economics and want to eventually complete a doctoral degree in the subject."
In the nearer term, after he graduates from DePauw, Projesh Banerjea envisions returning to Duke to complete his masters degree, and then enter the workforce. "My internship with the Technology, Media and Telecommunications investment banking group at JPMorgan exposed me to the exciting lifestyle on Wall Street and I hope to work there once I've completed my masters."
Banerjea serves as business and advertising manager for the student newspaper, The DePauw, and is also active in DePauw's debate team, the International Students Association, Men Against Rape, the Young Economists Society and Phi Gamma Delta fraternity. He's also been a member of the DePauw University Orchestra. He asserts, "With its small classes and encouraging faculty, DePauw is perhaps one of the most supportive universities in this country. It is a school where talent is nurtured and directed and each student is helped to fulfill his or her potential."
Professor Burgman states, "Projesh is one of the most brilliant students that I have ever had in my many years of teaching. He is quite inquisitive about financial markets and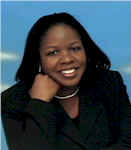 international economic policy. It was my pleasure to recommend him to the program since I participated in the same program 12 years ago at Stanford University. On June 4, I gave a speech to Projesh's class at Duke. I provided an alum's perspective on what the summer program meant to me and what my experience was like during the intensive summer program. It was an absolute joy to see one of my students sitting amongst what I consider some of the brightest young economic minds in the country. In the next few years, those students will gain admission to doctoral programs where they will shine like the true stars they already are," she declares.
Learn more about the American Economic Association Summer Program at Duke University by clicking here.
Back