Paper Co-Authored by Adam Ratner '05 Wins National Association for Business Economics Award
August 29, 2006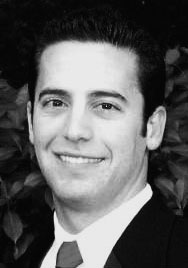 August 29, 2006, Greencastle, Ind. - An article co-authored by Adam S. Ratner, of West Monroe Partners LLC and a 2005 graduate of DePauw University, is the 2006 winner of the National Association for Business Economics' Edmund A. Mennis award for the best paper submitted to Business Economics magazine. The paper, "Strengthening Globalization's Invisible Hand: What Matters Most" was written with Thomas F. Siems, senior economist and policy advisor in the research department of the Federal Reserve Bank of Dallas. On September 11, Ratner and Siems will present their work at the NABE Convention in Boston and receive their award.
As part of the prize, the article will be published in a future issue of Business Economics.
Founded in 1959, NABE is an association of professionals who have an interest in business economics and who want to use the latest economic data and trends to enhance their ability to make sound business decisions. There are approximately 2,500 members representing more than 1,500 businesses and other organizations from around the world.
While a student at DePauw, Adam Ratner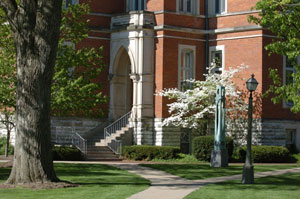 co-authored another article with Siems that appeared in Southwest Economy, which is published by the Federal Reserve Bank of Dallas. Learn more in this previous story.
A Management Fellow at DePauw, Adam Ratner joined West Monroe Partners in July of 2005. He is a Chicago-based consultant in the company's Enterprise Solutions group, which delivers strategy, advisory, business intelligence, and merger and acquisition services. West Monroe Partners provides a broad array of business and technology consulting services. It has offices in Chicago, Montreal, Toronto, Seattle, and Columbus, Ohio.
Back