Athletic Trainer and Prof. Jack Vander Schilden '73 is Honored
May 5, 2007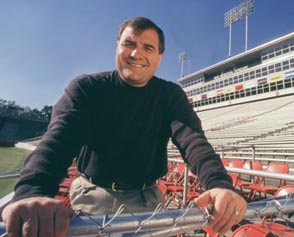 May 5, 2007, Greencastle, Ind. - John "Jack" L. Vander Schilden, M.D., team physician for the University of Arkansas at Little Rock (UALR) and 1973 graduate of DePauw University, is the recipient of the Arkansas Athletic Trainers Association's "Lifetime Honorary Membership." The Association has also renamed one of its scholarships the Dr. Jack Vander Schilden Graduate Student Scholarship.
A member of the UALR Athletic Hall of Fame, Dr. Vander Schilden has been involved with UALR since joining the University of Arkansas for Medical Sciences (UAMS) in 1985, and has donated countless hours to the care of Trojan student-athletes. He currently serves as the Jackson T. Stephens Distinguished Professor in the department of orthopedic surgery at UAMS. He also serves as a consultant to the National Football League.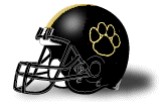 An announcement notes that "Vander Schilden graduated from DePauw University in Greencastle, Ind., where he lettered in football, as an offensive lineman, and wrestling. He was awarded the Fred C. Tucker Memorial Award in 1973, an honor given annually to the outstanding student-athlete at the institution. He then attended Rush Medical College in Chicago, Ill., and earned his M.D. in 1977."
Read more by clicking here.
Back