David Becker '75 Joins Board, Invests in BlueLock
May 16, 2007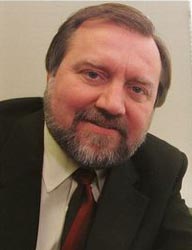 May 16, 2007, Greencastle, Ind. - David B. Becker, chief executive officer of four Indiana technology companies and 1975 graduate of DePauw University, "is investing in Indianapolis-based BlueLock and will join the company's board of directors," reports Inside Indiana Business. Becker currently leads First Internet Bank, OneBridge, DyKnow and Inception. BlueLock is a managed technology services provider.
"BlueLock has a very promising future and I look forward to being part of the team," says Becker. "Businesses increasingly need the expertise and physical infrastructure to run bullet-proof systems that are mission critical to their business, and more importantly, to that of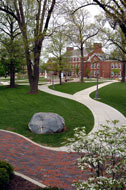 their clients. Infrastructure-as-a-service is an exciting concept that offers reliability and scalability with consistent monthly expenditures."
"David brings real life experience to our board," asserts John Qualls, president and CEO of BlueLock. "David has an exceptional track record in leading technology companies like ours. We look forward to his guidance."
The article points out that Becker "is an active civic leader, lending his expertise to DePauw University," where he has served on the advisory boards for The Robert C. McDermond Center for Management and Entrepreneurship and the 361º Program.
Read more by clicking here.
Back