Prof. Beth Felker Jones '98 Authors Marks of His Wounds
August 4, 2007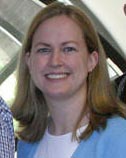 August 4, 2007, Greencastle, Ind. - Beth Felker Jones, assistant professor of Bible and religion at Huntington College and 1998 graduate of DePauw University, has authored Marks of His Wounds: Gender Politics and Bodily Resurrection. Published by Oxford University Press, the book is a theology of the human body approached through the doctrine of the resurrection.
"I argue that the concrete body of Christ will have to be the first and final reference point for conceptualizing the redemption of our own bodies and the possibility that we may be ordered toward God," says the author.
A synopsis of the text states, "It is a central tenet of Christian theology that we will be resurrected in our bodies at the last day. But we have been conditioned, writes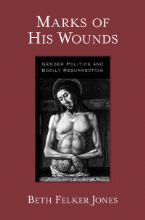 Beth Felker Jones, to think of salvation as being about anything but the body. We think that what God wants for us has to do with our thoughts, our hearts, or our interior relationships. In popular piety and academic theology alike, strong spiritualizing tendencies influence our perception of the body. Historically, some theologians have denigrated the body as an obstacle to sanctification. This notion is deeply problematic for feminist ethics, which centers on embodiment. Jones's purpose is to devise a theology of the body that is compatible with feminist politics. Human creatures must be understood as psychosomatic unities, she says, on analogy with the union of Christ's human and divine natures."
"Jones retrieves by way of a creative reconsideration of bodily resurrection the body's, indeed the gendered body's, centrality for human life before and with God," says Reinhard Hutter, professor of Christian theology at Duke University Divinity School. "A timely, if not urgent book, eloquently argued!"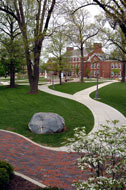 Learn more, and order Marks of His Wounds, at Amazon.com.
A psychology major at DePauw, Professor Felker Jones earned her master of theological studies degree from Duke University Divinity School and her Ph.D. from Duke University. She has taught at Duke University Course of Study School, Duke Divinity School and Duke Youth Academy for Christian Formation. She joined the faculty at Huntington in 2004.
Beth Felker Jones received a Dempster Graduate Fellowship from the United Methodist Church for the 2004-05 academic year. Details can be found in this previous story.
Back