"Keep an Open Mind to 'Truth,'" Suggests Maj. Gen. Larry Tibbetts '56
August 27, 2007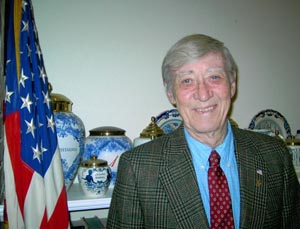 August 27, 2007, Greencastle, Ind. - "Have there been mistakes in the execution of the Iraq operation? Sure," writes Major General (retired) Larry Tibbetts, a 1956 graduate of DePauw University. In an op-ed published today at College News.org, Tibbetts responds to a column written by Ken Bode, Eugene S. Pulliam Distinguished Visiting Professor of Journalism at DePauw, which appeared in Friday's Indianapolis Star.
The general states, "We put a lot of faith in the dreams of exiled Iraqis -- turned out wrong. Was the number of troops required to perform the mission under-estimated? Yep. Will 20/20 hindsight cure the current problem? Nope. At any rate, collectively dismissing our general officers as liars doesn't lend much to the debate."
Bode's column was headlined, "Americans Can Handle the Truth." Tibbetts argues, "The professor overlooks a few things. In his review of public trust in our institutions, he conveniently leaves out journalists -- who rank just two points above Congress. He also ignores the misadventures of several journalists with regard to 'truth' ... Are general officers 100% pillars of virtue? Nope. Over the years, a handful have spent some time in Leavenworth. Is an aversion to truth a virus that infects the entire group? Hardly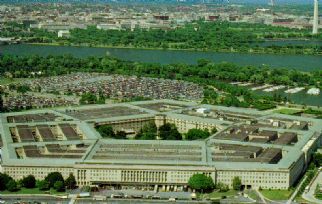 ... The duty of the generals is to provide the political leaders with reasoned and clear estimates of the costs and risks involved. They do that. And when the political decision is made, they have two choices: (1) salute and march, or (2) retire."
The general concludes, "If you believe our country has been misled by our political leaders, and that we're on the wrong track, you have a voice. A national election will occur in November, 2008. As you ponder your choices in that election, you might wish to weigh carefully the reckless, slanted views of the professor and keep an open mind to 'truth.'"
Read the complete column at College News.org, and access Professor Bode's essay via this previous story.
Back