James B. Stewart '73 Awarded Pulitzer Prize in Journalism
April 1, 1988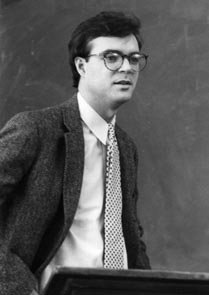 April 1, 1988, Greencastle, Ind. - James B. Stewart, a 1973 graduate of DePauw University, has been awarded a Pulitzer Prize for stories he wrote in the Wall Street Journal on the October stock market crash and insider trading on Wall Street. Stewart received the George Polk Journalism Award for the stories earlier this year.
The Pulitzer, for exemplary journalism, was presented jointly to Stewart and Daniel Hertzberg. The duo spent four weeks "examining the scope and severity of the stock market crash and wrote a story entitled 'Terrible Tuesday' which broke the new that on Tuesday, October 20, a day after Black Monday, the New York Stock Exchange stopped functioning and came within minutes of closing, imperiling the nation's financial system," reports the Journal.
The second story on which the two collaborated told of the downfall of a former investment banker, Martin Siegel, and how insider trading spread from major names such as Ivan Boesky to "the heart of Wall Street's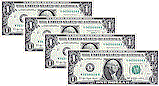 establishment."
Jim Stewart holds a law degree from Harvard Law School. After working as an associate with the New York law firm of Cravath Swaine & Moore, he wrote his first book, The Associates, and joined American Lawyer magazine. He's been on the staff of the Wall Street Journal since 1983.
Back