Prof. Erik Wielenberg Authors God and the Reach of Reason
September 12, 2007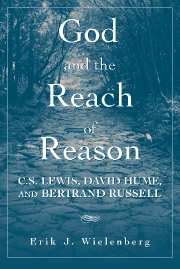 September 12, 2007, Greencastle, Ind. - God and the Reach of Reason: C.S. Lewis, David Hume, and Bertrand Russell by Erik J. Wielenberg, associate professor of philosophy at DePauw University, is new in bookstores. The volume is published by Cambridge University Press.
A synopsis of the title states, "C.S. Lewis is one of the most beloved Christian apologists of the twentieth century; David Hume and Bertrand Russell are among Christianity's most important critics. This book puts these three intellectual giants in conversation with one another to shed light on some of life's most difficult yet important questions. It examines their views on a variety of topics, including the existence of God, suffering, morality, reason, joy, miracles, and faith. Along with irreconcilable differences and points of tension, some surprising areas of agreement emerge. Today, amid the often shrill and vapid exchanges between 'new atheists' and twenty-first-century believers, curious readers will find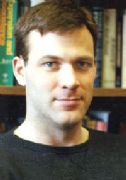 penetrating insights in the reasoned dialogue of these three great thinkers."
Purchase the book at the publisher's Web site, Barnes & Noble.com or Amazon.com.
Last October, Dr. Wielenberg contributed the "My Turn" column to Newsweek magazine. In 2005, the professor authored Value and Virtue in a Godless Universe. A review of the book in Notre Dame Philosophical Reviews stated that Wielenberg's work "is written with verve and clarity, and is for the most part highly accessible, yet densely packed with thoughtful and often provocative ideas and arguments."
Back