Former Music Prof. Marjorie Hart Authors Summer at Tiffany
April 19, 2007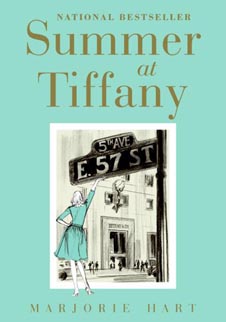 April 19, 2007, Greencastle, Ind. - Marjorie Hart, who was an instructor of cello and piano at the DePauw University School of Music in 1946-47, has authored a new book, Summer at Tiffany. Published by William Morrow/HarperCollins, Booklist opines, "Hart's infectious vivacity resonates with a madcap immediacy, delectably capturing the city's heady vibrancy and a young girl's guileless enchantment."
The book takes readers back to the summer of 1945, when Hart and her best friend from college, Marty Garrett, set off to New York on an adventure with little more than round-trip tickets in their handbags. The two University of Iowa co-eds wound up getting jobs as pages at Tiffany & Co., becoming the first women ever to work on the store's sales floor. At the end of the summer, the pair returned to Iowa to complete their studies.
After graduation, Hart, a renowned cellist, came to DePauw. In addition to her teaching responsibilities, she performed and toured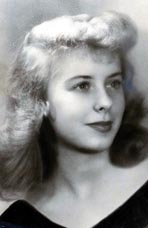 with the Aeolian Trio. In 1947, she moved to Estherville, Iowa, where her husband began his career as a dentist. She later served as chair of the fine arts department at the University of San Diego and continued performing as a professional cellist.
Hart, now 83, submitted a ten-page manuscript for the 2006 San Diego State University Writers' Conference, where it caught the attention of HarperCollins. Hart was offered a contract with the publisher, and the resulting work arrived in bookstores April 3.
USA Today declares, "This book offers insights into the women who lived through World War II. It's a perfect Mother's Day gift."
Learn more at Amazon.com or by clicking here.
Back