Mike Campbell '99 Prepares for First Season as HS Head Football Coach
August 16, 2008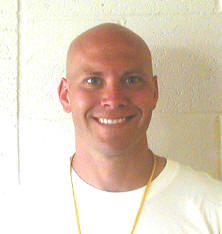 August 16, 2008, Greencastle, Ind. - "The sidelines at Jimtown football games won't look the same, but the product on the field certainly should," begins a high school football preview by South Bend CBS television affiliate WSBT. "After winning 288 (1980-2007) games and four state titles, Bill Sharpe retired and tossed the keys to former player Mike Campbell. Campbell was on the 1991 State Champion team, played at DePauw, then served on the staffs at both Wawasee and Jimtown before becoming head coach," reports Greg Carroll.
Access the item at the station's Web site.
A 1999 DePauw graduate, Mike Campbell was appointed head coach at Indiana's Jimtown High School in January. Learn more in this previous story.
Back