NFL QB Peyton Manning Profiled by Prof. Tom Chiarella in Indianapolis Monthly
September 15, 2008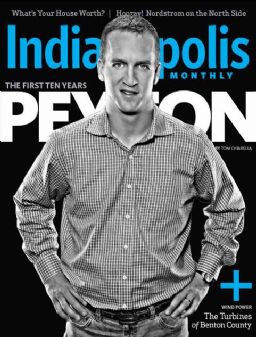 September 15, 2008, Greencastle, Ind. - Tom Chiarella, visiting professor of creative writing at DePauw University, "actually tops Peyton Manning in one stat: The quarterback has lived in Indiana for one decade, but Chiarella, who came to teach at DePauw in 1988, has been here for two," notes Indianapolis Monthly. Chiarella provides the cover story for the magazine's September issue, in which he profiles the Indianapolis Colts standout.
The magazine notes, "The writer found Manning both enamored of Indy and surprisingly unaware of its subtle charms."
Chiarella, who is fiction editor of Esquire magazine, states, "Peyton enjoyed trading stories about the places we love in the city. But I feel a little sorry for him. He hasn't been able to make the smaller discoveries of the place -- the great sandwiches, the beer. That stuff just isn't available to him on a whim. He seems to regret it, too."
The article is available at the magazine's Web site.
Esquire's September cover story is another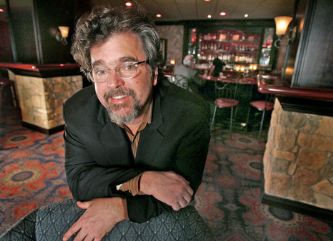 Chiarella profile of a National Football League quarterback: the New England Patriots' Tom Brady. Learn more in this story.
Peyton Manning came to DePauw on October 26, 2004 to deliver the Timothy and Sharon Ubben Lecture. Text, photos and video and audio clips can be accessed in this summary.
Tom Chiarella has authored Foley's Luck, Writing Dialogue and Thursday's Game: Notes from a Golfer with Far to Go. He was the subject of a lengthy June profile in the Indianapolis Star.
Back