Prof. Jinyu Liu Authors Collegia Centonariorum: The Guilds of Textile Dealers in the Roman West
November 18, 2009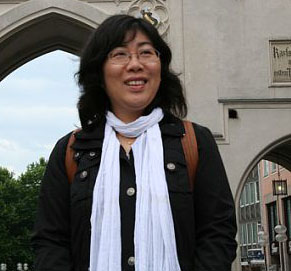 November 18, 2009, Greencastle, Ind. — Jinyu Liu, assistant professor of classical studies at DePauw University, is the author of Collegia Centonariorum: The Guilds of Textile Dealers in the Roman West. The new book has been released by Brill Publishing.
According to the publisher, "The collegia centonariorum were often seen as the municipal fire-brigades or status groups of sorts in the Roman cities. Through a close investigation of the chronological development and geographical distribution of the collegia centonariorum, their legal privileges, and the prosopographical data of members and patrons, this volume reveals a much more complex picture of their origins, characters and compositions in various regions from the first century B.C. to the fourth century A.D. Intricately connected with the textile economy, the collegia centonariorum illustrate how elements as diverse as material demand from the military and the city of Rome, legal infrastructure, urban development, and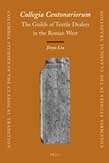 organizations of urban-based craftsmen and tradesmen may have interfaced with each other in the Roman world."
Order the book by clicking here.
Dr. Liu was awarded a 2006 David Stevenson Fellowship from the Nonprofit Academic Centers Council (NACC).
In April, Professor Liu was among the presenters at "Shifting Frontiers VIII: Shifting Cultural Frontiers in Late Antiquity," a conference at Indiana University - Bloomington. Details can be found in this previous article.
Back