Barbara Kingsolver '77 Visits NPR's Diane Rehm Show
November 5, 2009
November 5, 2009, Greencastle, Ind. — Bestselling author and 1977 DePauw University graduate Barbara Kingsolver discussed her new novel, The Lacuna, on National Public Radio's Diane Rehm Show today. Released this week, the book is Kingsolver's first novel in nine years.
Access audio of the program at the NPR program's Web page.
In The Lacuna, Kingsolver "explores the social and historical context of America's reactionary fear of those who presume to question our system of government," opines McClatchy Newspaper Group's Jeffrey Ann Goudie. "The author stirs the real with the imagined to produce a breathtakingly ambitious book, bold and rich. If her dramatized history lesson feels at times forced, it also feels important." The review adds, "Kingsolver's seventh work of fiction is hopeful, political and artistic."
Read it at the Web site of the Baltimore Sun.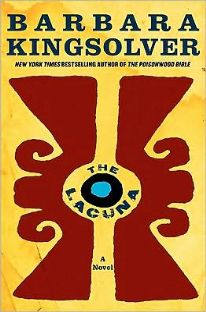 Barbara Kingsolver's thirteen books of fiction, poetry, and creative nonfiction include The Bean Trees and Animal, Vegetable, Miracle: A Year of Food Life, which was listed among the ten best nonfiction books of 2007 by TIME magazine. Translated into nineteen languages, Kingsolver's work has won a devoted worldwide readership and many awards, including the National Humanities Medal. Learn more about her and her new book in this recent article.
In her commencement address to DePauw's Class of 1994, Kingsolver said, "The best thing about DePauw is that it required me to take courses in poetry and mathematics and biology and history," Kingsolver told the audience. "I was not allowed to be narrow in my interests, and I was rewarded for trying really hard to see the fibers of logic and consequence that connect poetry and biology and history. I believe that's the most precious and useful kind of education that a person can ever have."
Back