Rapper Fabolous to Perform on Eve of Monon Bell Classic
November 7, 2009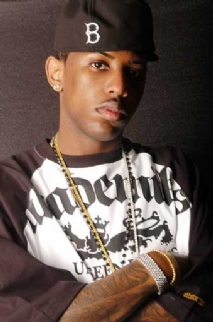 November 7, 2009, Greencastle, Ind. — Grammy Award-nominated rapper Fabolous will come to the campus of DePauw University to perform a concert on Friday, November 13, on the eve of the 116th Monon Bell Classic. The show will begin at 9 p.m. in Kresge Auditorium of the Performing Arts Center (doors open at 8). Asher Roth will also perform.
Tickets are available in the Multicultural and Community Life Office (Union Building, room 100). The cost is $10 for DePauw students (who are limited to one ticket each) and $15 for additional tickets. They will also be sold during lunch (11:30 a.m. to 12:30 p.m.) in the Hub. The program is presented by Union Board.
F
abolous was among the first East Coast rappers influenced by Southern hip hop sounds. According to All Music, "He was among the first of a new breed of New York City rappers, later and most notably to include 50 Cent, who were able to cross over well among multiple markets without losing street credential."
His releases include five albums, which have collectively sold over three million copies in the United States. Two of the records went platinum (2001's Ghetto Fabolous and 2003's Street Dreams), while one went gold (2004's Real Talk). His most recent album, Loso's Way, was released in July,
Fabolous was honored last year with an ASCAP Rhythm & Soul Music Award for "Top Rap Song" for "Make Me Better." His many nominations include one for a Grammy Award for "Best Rap/Sung Collaboration" for "Dip It Low" in 2005.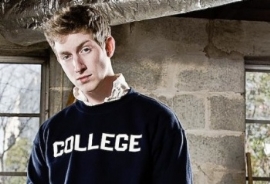 Fellow rapper Asher Roth (pictured at left) exploded onto the music scene this spring with his hit song "I Love College" from the album Asleep in the Bread Aisle. He received a "Best New Artist" nomination at this year's MTV Video Music Awards.
Located in the Judson and Joyce Green Center for the Performing Arts, Kresge Auditorium has hosted thousands of events since its dedication in 1976, including countless concerts by visiting artists such as the Black Eyed Peas, Third Eye Blind, Ben Folds, Harry Chapin, Rufus Wainwright, America, Dave Matthews and Billy Joel, who performed the night before the 1977 Monon Bell game.
Back