AmeriCorps VISTA Service of Katie Rappaport '09 Noted in Newspaper
December 10, 2009
December 10, 2009, Greencastle, Ind. — Katie Rappaport, a 2009 graduate of DePauw University, "spent Tuesday morning the same way (she's) spent the previous six: At the library assisting Newark second-grade students during a visit." Rappaport is one of three AmeriCorps Volunteers in Service to America volunteers featured in Ohio's Newark Advocate.
Seth Roy writes, "Second-grade students from each of Newark's seven elementary schools have visited the library during the past seven weeks as part of the first year of A Call to College's Providing Early Awareness and Knowledge program. It seeks to help younger students think about life after high school, with an emphasis on graduating and career choice." Rappaport is the VISTA representative at Ohio State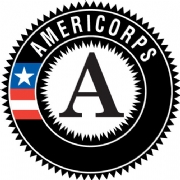 University's Newark Campus.
She and the other two VISTA volunteers "split their time among the colleges and Newark's second- and eighth-grade classrooms concentrating, in different ways, on the mission of promoting education."
Read the full story -- "Volunteers promote further learning to area students" -- at the newspaper's Web site.
By their senior year, 87% of DePauw University students have participated in community service or volunteer work, according to the 2009 National Survey of Student Engagement. You'll find further details in this article.
Back