Five DePauw Alumni Enter Athletic Hall of Fame Tomorrow
May 7, 2010
May 7, 2010, Greencastle, Ind. — Five former DePauw student-athletes enter the DePauw Athletic Hall of Fame tomorrow evening as the 24th class of inductees since the charter class entered in 1986. The induction ceremony takes place at the DePauw Student Social Center in the Walden Inn & Conference Center as part of a Celebration of DePauw Athletics.
The five include: Terrence R. Dickey '92 (football), Ellen Royse Lapierre '93 (women's golf), William A. Pendl '54 (men's tennis), Susan Bender Price '99 (women's basketball) and C. Wayne Perry '72 (football and men's track and field).
Plaques in their honor have been placed in the Hall of Fame area on the second floor of the Lilly Center and complete information on the Athletic Hall of Fame is available here. Bios on the five inductees are listed below.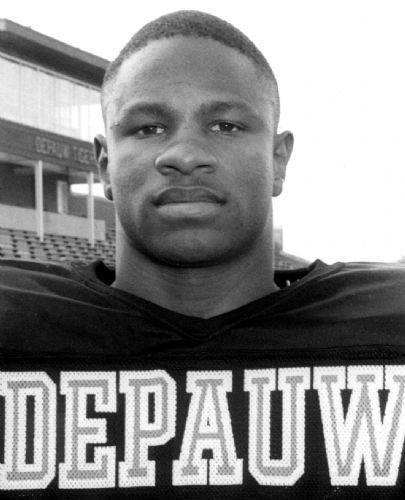 Terrence R. Dickey '92 earned a Bachelor of Arts degree in history. A four-year letterman at DePauw, he earned Football Gazette Honorable Mention All-America as a senior. The three-time first team all-Indiana Collegiate Athletic Conference selection finished his career as DePauw's second all-time leading rusher with 2,701 career yards.
He broke the school mark with 5,240 career all-purpose (rushing, receiving, return) yards and the single-season record with 1,638 yards in 1991. Dickey's 337 all-purpose yards against Hanover College in 1991 broke his own record of 245 and still stands, while his then school-record 202 rushing yards against Anderson University in 1990 came on just 10 carries. He held or shared the team lead in both rushing and receiving yards for three seasons and is the only player in school history to lead DePauw in all-purpose yardage all four years. Dickey rushed for more than 100 yards in all four Monon Bell games during his career and is the only Tiger to do so. In both 1990 and 1991, he led DePauw in scoring.
Dickey played briefly with the Toronto Argonauts of the Canadian Football League.
Dickey resides in Cincinnati, where he serves as marketing director for Frost Brown Todd LLC. Previously, he worked as director of economic development, business development consultant and membership development representative for the Cincinnati USA Regional Chamber.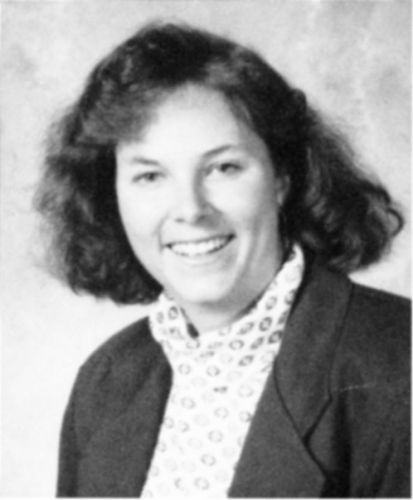 Ellen Royse Lapierre '93 earned Bachelor of Arts degrees in communication and English. While at DePauw, she earned four varsity letters as a member of the women's golf team. She competed in the National Golf Coaches Association Division III tournament all four years and led the team to a second-place finish in 1991 and third-place showings in 1990 and 1992. She earned all-America honors in both 1992 and 1993 after finishing sixth and ninth, respectively, at the national championships. She also placed 15th as a sophomore and 23rd during her freshman year.
She is a Ladies Professional Golf Association (LPGA) senior instructor for Robert Linville's Precision Golf School and recruiting coordinator for Recruitgolf.net, a program of the Triad Youth Golf Foundation. Lapierre is a Class A Ladies Professional Golf Association Professional.
Previously, she served as head women's golf coach at the University of North Carolina at Greensboro. Lapierre directed the Spartans to five consecutive runner-up finishes at the Southern Conference tournament and coached a tournament medalist and two-time NCAA East Regional qualifier. Additionally, five of her student-athletes were named to the All-Southern Conference team.
Lapierre and her husband, Mark, reside in Greensboro, N.C.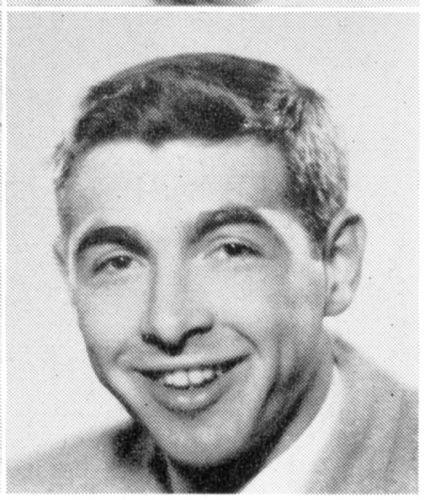 William A. Pendl '54 earned a Bachelor of Arts in Economics. He is a retired Field Executive for the I.B.M. Corporation. He has dedicated years to DePauw as a volunteer assistant tennis coach for both the men's and women's team including traveling with the teams and helping to recruit for both programs. He was instrumental in the development of the DePauw Alumni Tennis Association which supports and recognizes our current tennis players.
Pendl, a four year letterman, was the #1 Singles Champion for both the Indiana Collegiate Conference and the Little State Tennis Championship his senior year. He played every match his senior year with an 11-1 singles record. Pendl plays competitive tennis on an international basis and travels on the Super Senior Tennis circuit where he is a nationally ranked player. In July 2006 he competed in his 40th consecutive Thomas E. Price Cincinnati, Metropolitan Tennis Championship. He also traveled to Toronto to compete for the Gordon Trophy, an annual senior tennis event where he represented the United States.
Pendl and his wife, Deborah, reside in Cincinnati, Ohio.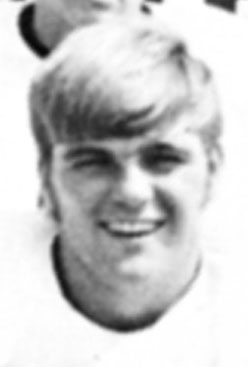 C. Wayne Perry '72 earned both Bachelor of Arts and Master of Arts in Teaching degrees from DePauw and lettered in both football and track. A three-year starter at defensive tackle, Perry was a two-time first team all-Indiana Collegiate Conference selection. He was also the Tigers' most valuable player and the most valuable defensive lineman.
He stayed at DePauw after graduation and worked as a graduate assistant for football, basketball and track. He then moved to East Central High School in Indiana where he served four years as head football coach and physical education department head, three years as head track coach and assistant basketball coach, and two years as head wrestling coach. In 1979 he moved to Hanover College as the football team's offensive coordinator, head track coach and assistant basketball coach. In 1982 he was named Hanover's head football coach and assistant professor in the health and fitness department. Perry retired from football coaching in 2007 and was named head women's and men's golf coach and continues to serve as assistant professor.
Perry is the winningest coach in Indiana collegiate football history with 175 wins. He was named district or conference coach of the year 12 times and led 10 Hanover teams to national postseason play with playoff wins in 1984 and 2000. Perry directed the Hanover Panthers to a school-record 31 consecutive home victories and also coached Team USA (Division III senior all-stars) in the 2008 Aztec Bowl. His many honors include being named a Sagamore of the Wabash by Governor Mitch Daniels, receiving the National Football Foundation Distinguished American Award, and being given the key to the city of Madison.
Perry and his wife, Debbie, reside in Hanover, Ind.
Susan Bender Price '99 earned a Bachelor of Arts degree in history with cum laude and Phi Beta Kappa honors. As a member of the women's basketball team, she earned four varsity letters, was the team's most valuable player all four years and its captain during three seasons.
Price earned first team all-conference honors during her final three years and second team in her freshman campaign, and she was a two-time honorable mention all-region choice by Columbus Multimedia. She led the Tigers to the program's first NCAA Division III tournament appearance in 1996 and subsequent trips in 1998 and 1999 with the team winning second-round games in her junior and senior years.
She also helped DePauw win conference titles each of her final three seasons. Price was the team's top defensive player during her sophomore year and shared the honor as a senior. She graduated as DePauw's all-time assists leader (354), third all-time leading scorer with 1,175 career points, fifth in rebounds (575) and second in steals (216).
She is the only player in program history to record a triple-double when she totaled 10 points, 10 rebounds and 12 assists against Thomas More College during her junior year. Her career-high 31 points came in a NCAA second-round win over Baldwin-Wallace College as she made a school record 15 free throws in 16 attempts. Price led the Tigers in scoring as a freshman, in rebounds and free throw percentage as a sophomore, assists three seasons and steals all four years.
DePauw's Old Gold Queen as a senior, Price also was inducted into Chi Alpha Sigma national scholar-athlete society and earned the prestigious NCAA Postgraduate Scholarship.
Price earned a Juris Doctor degree from the University of Cincinnati College of Law in 2002. She is an attorney with Benesch, Friedlander, Coplan & Aronoff LLP in Columbus, Ohio. Price previously held positions with Peck, Shaffer & Williams, LLP and Ice Miller and is currently listed in Super Lawyers – Rising Stars 2010.
Price and her husband, John '99, reside in Columbus, Ohio.
Back