Senior Sam Holley-Kline Will Conduct Research in Mexico as Fulbright Scholar
April 9, 2012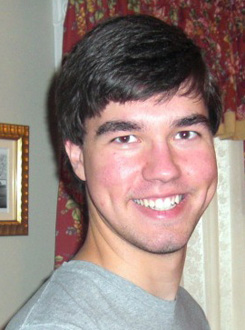 Sam Holley-Kline, a senior at DePauw University, will conduct anthropological field research in Mexico during the upcoming academic year through a Fulbright U.S. Student scholarship. The grant will support Holley-Kline's project, "Ancient Pyramids, Modern Populations: Totonac Perspectives on El Tajín."
Fulbright student grants aim to increase mutual understanding among nations through educational and cultural exchange while serving as a catalyst for long-term leadership development. Holley-Kline is the second DePauw senior to receive a Fulbright award. Case M. Naziger will teach English to students in South Korea as a result of being awarded an English Teaching Assistant grant through the 2012-13 Fulbright U.S. Student Program competition.
Holley-Kline's work will focus on a site in north Veracruz now known as El Tajín and will involve the indigenous Totonacs of nearby Papantla. "Although archaeologists have systematically excavated the site since the mid-1930s, ethnographic data surrounding the Totonacs and the ways in which they understand El Tajín are almost nonexistent," he wrote in his Fulbright application. "The result is a conception of El Tajín more informed by structures and artifacts than by the people whose ancestors may have built and used them. This project proposes, in short,

to provide the Totonacs an academic platform from which they have often been excluded."
He continues, "First, I will investigate the relative role local history plays in the construction of knowledge about the site. Specifically, I will conduct, digitally record, and, as necessary, transcribe a series of semi-structured Spanish interviews with the Totonacs of Papantla and El Tajín. I will ask community members about the history of the site, the ways in which they use it, and its importance to them. Second, I will review and analyze the informational plaques, museum descriptions, and available literature at the archaeological site itself to determine to what extent they reflect Totonac understandings of El Tajín. Finally, I will supplement my research with photographs of the archaeological site and interviewees. From these data, I will draft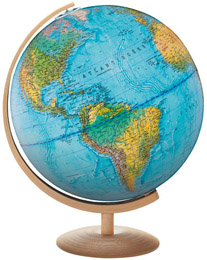 an article for eventual publication. I will live in Papantla and attend class at the Universidad Veracruzana Intercultural in the nearby town of El Espinal to complement my research."
According to Holley-Kline, "This project will require cross-cultural collaboration. To that end, I will organize a public presentation of my findings in poster form, including photographs I will have taken. Before publication, I will give copies of initial drafts to my consultants and academic contacts for review. I will subsequently publish my findings in both Spanish and English in order to make Totonac perspectives accessible in both the English- and Spanish-speaking worlds. These steps will contribute, in the United States, to an understanding of Mexico as a multicultural rather than homogenous society and, in Mexico, to an understanding of the diversity and uniqueness of one of Mexico's more prominent indigenous cultures."
He writes, "My interest in history and culture led me to take Spanish language classes beginning in eighth grade, which culminated in a trip to Spain during my senior year of high school in 2008 and a university-sponsored trip to Ecuador the following summer. In college I took every available opportunity to continue studying Spanish with an eye towards the past, whether on a trip to Spain to study the Middle Ages or on a service-learning project in El Salvador focusing on the repercussions of the Salvadoran Civil War (1980-1992). A semester abroad in Xalapa, Mexico during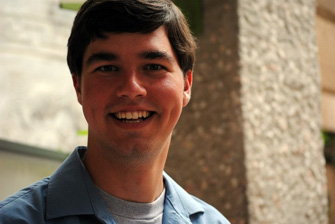 my junior year gave me the opportunity to again explore pre-Hispanic Mesoamerica ... My time in Xalapa reminded me why pre-Hispanic Mesoamerica interested me in the first place, and my experiences during the rest of the year gave me the means to explore it academically. After returning from Mexico, I spent three weeks at DePauw University preparing to do a research project in Cuetzalan, Mexico. There, along with a DePauw University professor, Alejandro Puga, and another student, I interviewed local people about the interactions between, and relative roles of, orality and literacy in their lives. During the project, I interacted with people who had lived in the area for generations and whose parents spoke only Náhuatl, the modern form of the Aztec language. The following semester, with declared majors in Spanish and anthropology, I began classes in the history of anthropological theory and ethnographic methods in order to gain some academic context for my experiences in Cuetzalan."
The senior, who has double majors in Spanish and anthropology, concludes, "Highlighting historically marginalized perspectives is a necessity in contemporary anthropology. The discipline is no longer concerned with simply going to an exotic field, describing its inhabitants, and making truth out of the results. Rather, anthropologists have recognized that multiple histories are always at play in any given culture. Thus, Totonac perspectives on El Tajín will not be simple supplements to archaeological data from El Tajín. They will be 'valid histories in their own right' that interact with the archaeological history of the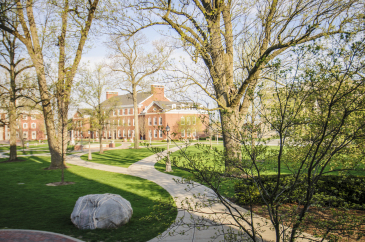 site but cannot be replaced by it (Hollowell and Nicholas 2007)."
Sponsored by the U.S. Department of State, the Fulbright U.S. Student Program is the largest American international exchange program offering opportunities for students and young professionals to undertake international graduate study, advanced research, university teaching, and teaching in elementary and secondary schools worldwide. The U.S. Student Program currently awards approximately 1,600 grants annually in all fields of study, and operates in approximately 155 countries worldwide. Fulbright full grants generally provide funding for round-trip travel, maintenance for one academic year, health and accident insurance and full or partial tuition. Since its inception in 1946, the Fulbright Program has provided more than 310,000 participants, chosen for their leadership potential, with the opportunity to observe each others' political, economic and cultural institutions, exchange ideas, and embark on joint ventures of importance to the general welfare of the world's inhabitants.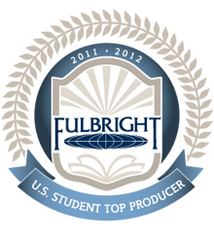 DePauw University is listed among the "Top Producers of Fulbright Awards for U.S. Students, 2011-12" in the Chronicle of Higher Education. DePauw is the only bachelor's institution in the state of Indiana to appear on this year's list and was also cited as one of the USA's top producers of Fulbright Fellows in the publication's 2009, 2008, 2007 and 2006 listings.
See the names of DePauw's Fulbright recipients here or visit the University's Fulbright page.
DePauw students and alumni who are interested in applying for Fulbright Awards may contact David N. Gellman, associate professor of history, or Marion "Marnie" McInnes, professor of English and women's studies and director of nationally competitive scholarships.
Back