National Champs: DePauw Students Win 2013 Intercollegiate Ethics Bowl
March 3, 2013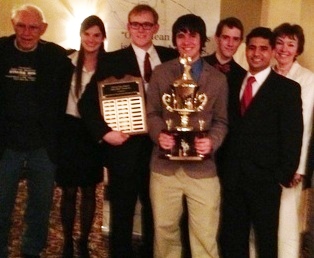 A team of DePauw University students emerged from the Seventeenth Intercollegiate Ethics Bowl Championship as the national champion. The event took place Thursday, February 28, in San Antonio, Texas, as a part of the Association for Practical and Professional Ethics' 2013 22nd Annual Meeting.
It was the eighth time in the last 9 years that DePauw has reached the national Ethics Bowl competition.
DePauw's winning team consisted of seniors Ben Hoffman, Alex Landreville, and Sara Scully, along with junior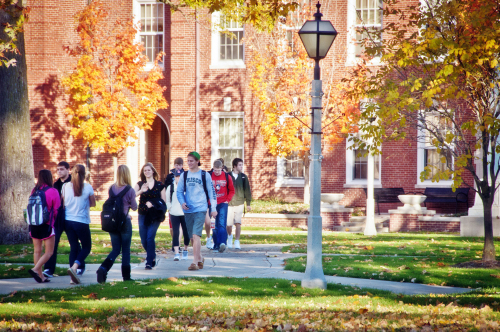 Ethan Brauer and December 2012 graduate Mohammad Usman. The team is coached by Marcia McKelligan, Blair Anderson and Martha Caroline Rieth Professor of Applied Ethics and professor of philosophy; and Robert Newton, professor emeritus of philosophy.
Learn more about the competition here.
DePauw also emerged as the national champion of the Bioethics Bowl debate tournament in March 2012. Read more in this summary.
Back