Tim Solso '69 Wins Inaugural Mitch Daniels Leadership Prize
August 26, 2013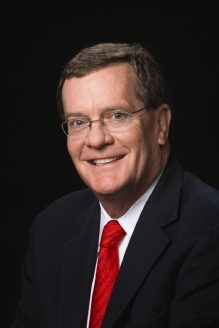 Theodore "Tim" M. Solso, former chairman and chief operating officer of Cummins Inc. and 1969 graduate of DePauw University, will be awarded the first biennial Mitch Daniels Leadership Prize. "A jury consisting of eight of the most respected men and women in Indiana selected Solso for exemplifying bold leadership that dramatically advanced Indiana," notes an announcement. "The Daniels Prize honors one Indiana leader and awards $50,000 to a person or organization that is doing work that can markedly advance the state."
Named for the man who was governor of Indiana from 2005-13, "The Daniels Prize is designed to encourage and recognize leadership that refuses to accept the status quo as good enough, constantly aims higher and courageously executes change that results in lifting the arc of progress in Indiana."
Solso will be honored at an October 24 event in Indianapolis, where he will receive a bronze sculpture. As the winner of the Prize, he will select the recipient of a $50,000 cash award. The recipient will be an individual or organization that Solso believes emulates his and Governor Daniels' leadership mindset.
Former U.S. Rep. Lee Hamilton, a 1952 graduate of DePauw, is one of the jurors for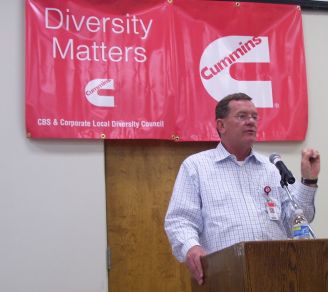 the Daniels Prize. "Cummins is the gold standard for corporate civic responsibility," he notes. "Tim Solso was a lead player in not only building Cummins into a global enterprise, but also in carrying out its civic obligations. His leadership burnished both the company and the region. What is noteworthy, too, is his diligent effort to continue providing leadership to others even in his so-called retirement, where he has been collaborating with education and industry leaders to create a workforce that's ready for the future."
A psychology major at DePauw, Solso earned his M.B.A. from Harvard University. He served as chairman and CEO of Cummins for a dozen years (January 2000 to December 2011). Under Solso's leadership, Cummins experienced record growth; became a Fortune 250 company that designs, produces and sells diesel engines, power generation equipment and related components worldwide; and became a global product provider to more than 190 countries and territories. Under Solso's guidance, Cummins became one of America's leading businesses in China, India and Brazil. Solso's leadership led to a leadership role for Cummins in environmentally-friendly and efficient engines and his support of robust
diversity in the workplace also sparked progress among Cummins' customers and suppliers.
Among myriad honors and associations, Solso was named to Barron's list of the 30 Most Respected CEO's in 2010 and 2011. He has served as a member of the board for the Initiative for Global Development, Indiana Economic Development Corporation, Central Indiana Corporate Partnership and as a member of President Barack Obama's Management Advisory Board.
A former member of DePauw's Board of Trustees, Tim Solso delivered the principal address to his alma mater's Class of 2011 and received an honorary doctoral degree at the University's 172nd annual commencement. A summary of his address, "What Will Be My Contribution?," including links to video and audio clips, can be found here. The speech is also embedded below.
Read more at Inside Indiana Business.com.
Back