TV Station Recaps Heartbreaking End to Historic Men's Basketball Season
March 18, 1990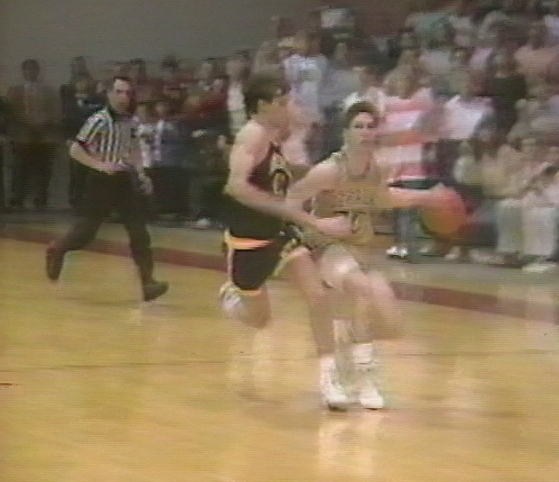 March 18, 1990, Greencastle, Ind. - "The NCAA tournament ended last night for DePauw just one point short of a national championship," began a report which aired on Terre Haute's WTHI-TV tonight. The station was on hand for the NCAA Division III championship game in Springfield, Ohio, which the University of Rochester won, 43-42.
The footage shows the final seconds of the game, as DePauw's Brad Brownell, who was closely guarded, was unable to get off a shot.
"We certainly are proud of ourselves, our effort and our team," Tiger head coach Royce Waltman said at the post-game news conference. "The kids just did a great job through the tournament."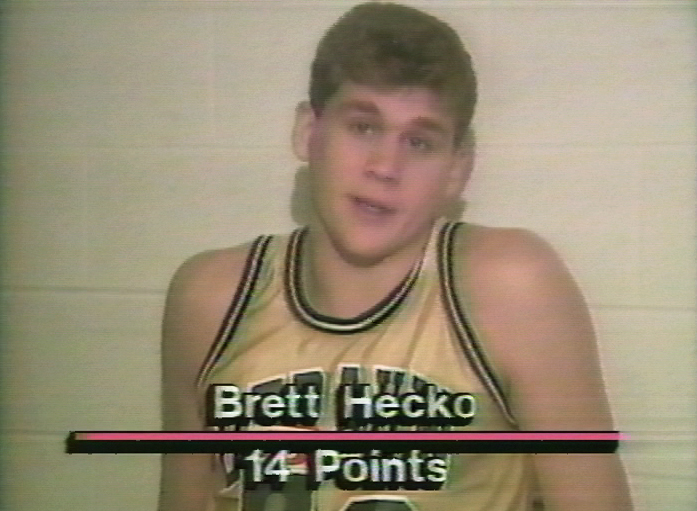 Also interviewed in the report are Brett Crist and Brett Hecko.
Jeff Meyer's report concludes by saying, "Take heart, DePauw fans. No one will graduate from this year's team," as there are no current seniors on the squad.
The Tigers close the historic season with a 24-7 record.
Video of the segment is embedded below.
You're also invited to visit the men's basketball team online.
Source: WTHI-TV (CBS)/Terre Haute, Ind.
Back