Jazz Ensemble Welcomes New Director at Season Opening Concert
October 13, 2014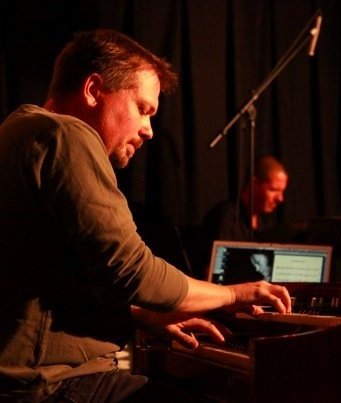 Jazz lovers are invited to be on hand as Steven Snyder makes his debut as the new director of the DePauw Jazz Ensemble in its first concert of the season on Tuesday, October 14, at 7:30 p.m. in the Green Center's Kresge Auditorium.
Snyder, who comes to DePauw University School of Music from his previous teaching post at Morehead State, says he is thrilled to be at DePauw and is excited about the band's first concert. "I absolutely love it here. In addition to teaching the Jazz Ensemble, which is our big band, I have three combos, which vary in size from five to eight players. I'm teaching jazz history class, and I am working with Jazz at the Duck, booking performers and playing there quite often."
A native of Pennsylvania, Snyder received his bachelor's and master's degrees in jazz studies from the University of North Texas and D.M.A. in piano performance, with a jazz emphasis, fromtThe University of Texas at Austin. He has performed throughout the United States, Europe and Asia, as well on fifteen recordings with artists such as Randy Brecker, Brannen Temple, Chris Maresh, the Austin-based jazz quartet Odd Man Out and the University of North Texas One o'Clock Lab Band. Snyder was also selected as one of 66 pianists from around the world to compete in the Martial Solal International Jazz Piano Competition in Paris, France.
In addition to his knowledge and considerable experience performing and teaching in the United States and abroad, he brings to DePauw new repertoire ranging from gospel tunes to hard swinging classics from Thad Jones to less known composers such as Toshiko Akiyoshi, all of whom will be heard on the upcoming concert.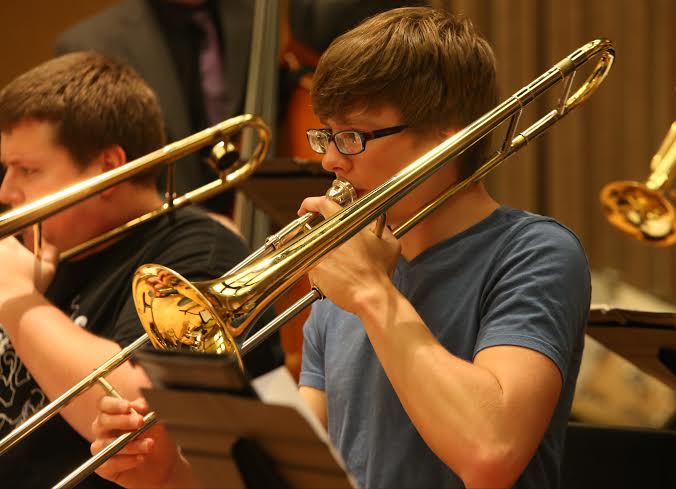 With the appointment of the new director, the jazz band has new energy and personality. Tuesday's performance will also feature several new faces in the band, including trumpeters Allen Whitehead and Jeremy Irving, and the new tenor saxophone soloist Spencer Schillerstrom, who will be featured on a Thad Jones piece "Us."
General admission tickets to Tuesday's jazz concert are $3; seniors, children and all students may attend at no cost. For ticket information and purchases, visit www.depauw.edu/music/tickets or the box office at the Green Center for the Performing Arts, which is open Monday thru Friday 12–4 p.m. and 6–8 p.m. and Sunday noon–8 p.m.
Back