Ohio Newspaper Previews Today's Football Game Between DePauw & #20 Wittenberg
October 10, 2015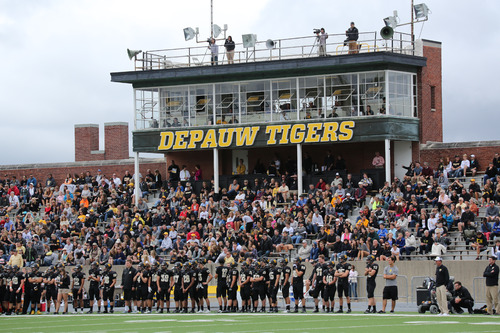 "I'm not saying I told you so, but going into it, I said (DePauw) would be the darkhorse in this thing," the head coach of Wittenberg University, Joe Fincham, tells Ohio's Springfield News-Sun. In a story previewing today's North Coast Athletic Conference game with DePauw University, he adds, "Maybe they're not the darkhorse. I'm not sure they don't have the best offense in the league, and I'm not 100 percent sure they don't have the best defense in the league not named Wabash. It's homecoming. They're undefeated. Obviously, they're going to be excited to see us show up."
DePauw comes into the game 4-0 on the season and is 3-0 in NCAC play. Wittenberg (4,0, 3-0) is ranked 20th by D3football.com.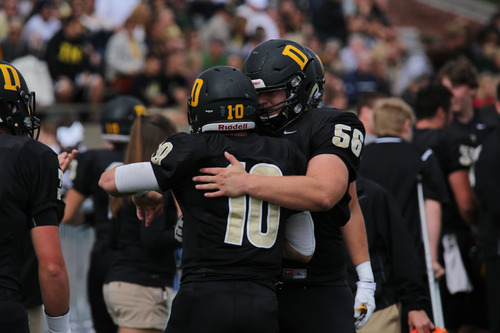 David Jablonski writes that "in 2015, DePauw looks poised to take the next step and challenge for a league title. It first has to prove it can beat a Wittenberg program that has won three meetings in the last three seasons by a combined score of 131-31."
Access the article at the newspaper's website.
For a preview of today's Old Gold Day game -- including links to live video, the broadcast by WGRE, and game notes, click here.
Back