New Violin Prof. Tarn Travers Performs in Wednesday Recital
October 9, 2015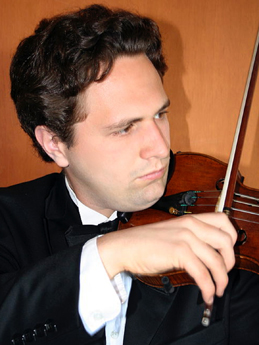 Tarn Travers, the DePauw University School of Music's newly-appointed professor of violin, makes his debut with DePauw Chamber Players on Wednesday, Oct. 14 at 7:30 p.m. in Thompson Recital Hall. For the program, Travers he will be joined by faculty pianist May Phang and cellist Eric Edberg for Ravel's Piano Trio in A Minor. Brahms's Piano Quartet in G Minor, with guest faculty violist Nicole Brockmann, is also featured on this Faculty Select Series recital at the Green Center for the Performing Arts.
An emerging international artist, Travers traveled recently from Luther College in Decorah, Iowa, to join the music faculty and Chamber Players at DePauw this fall, having previously led the New World Symphony as its concertmaster, under conductors such as Michael Tilson Thomas and baroque expert Ton Koopman. He also appeared as a soloist every season while with New World, performing music of Béla Bartók, Ramiro Cortés, and Chen Yi. Travers holds degrees from the San Francisco Conservatory and the Cleveland Institute of Music, where his primary teachers included Cleveland Orchestra concertmaster William Preucil and concert violinists Camilla Wicks and Axel Strauss.
"I knew Tarn would be a perfect fit for us when, after a single rehearsal, one of his colleagues stated that they had waited their entire life for a rehearsal like that," says Mark McCoy, dean of the School of Music. "Tarn is virtuosic performer and a gifted teacher. We are thrilled that he has joined this music school at this pivotal time."
Reflecting on selections for Wednesday's concert,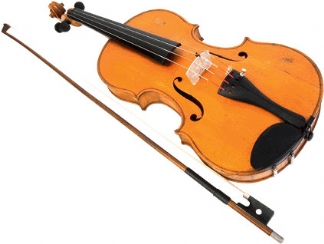 the violinist noted that "the Ravel occupies a unique sound world in the piano trio repertoire, partly due to the Basque influence of the piece. Ravel's mother was Basque, and Ravel himself remarked that the piece was Basque in color, perhaps in reference to the dance on which the first movement is base. Being a masterful orchestrator, Ravel utilizes the capabilities of the instruments in very unique ways, especially regarding pizzicato, harmonics and trills in the strings throughout the work.
"I find the piece incredibly beautiful and emotional," Travers added. "It runs the gamut from joyous to fun, and to dark and otherworldly."
The Brahms quartet, considered by many to be one of the composer's best-loved works of chamber music, is also held in high regard by the professor. "The final movement, the gypsy-inspired Rondo, is one of Brahms's most fun and approachable passages. However, this quartet also includes one of my favorite slow movements in the repertoire: the inspired and heartfelt Andante third movement. The first two movements are wonderful as well -- the darkly turbulent first movement and lovely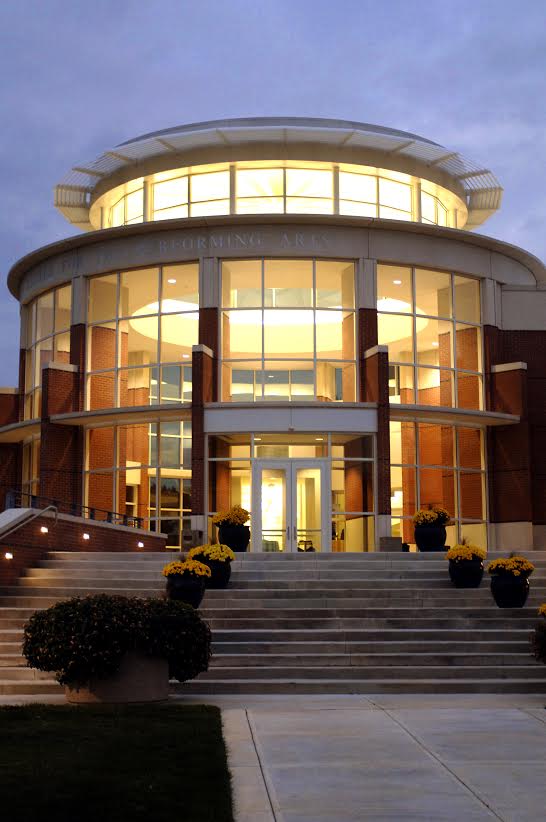 lilting Intermezzo."
After the concert, be sure to ask Travers about the Heifetz Guarneri auditions, which led to a performance on the storied "ex-David" Guarneri, the favored violin of Jascha Heifetz.
General admission tickets to Faculty Select Series concerts are $5; admission for seniors, children and all students is free. For more information and online purchases, visit www.depauw.edu/music/tickets. To obtain tickets in person, stop by the School of Music main office, on the first floor of the Green Center, weekdays between 8:30–4:30 p.m. or call (765) 658-4380 for assistance.
Back