Sarah Richards '63 Honored for Support of Arts & Education in Hawaii
January 24, 2016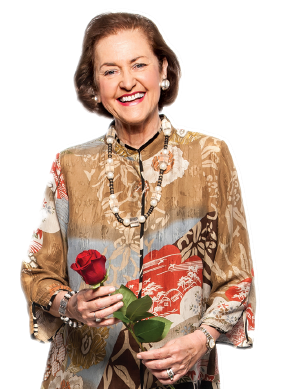 Sarah Richards, a 1963 graduate of DePauw University, is the recipient of the Hawaii Arts Alliance's Alfred Preis Honor her lifetime support of the arts and arts education in Hawaii. The award was presented to Richards on Saturday, January 23.
Richards succeeded Preis as executive director of Hawaii's State Foundation on Culture and the Arts and led the agency from 1980 to 1989, a period during which Hawaii became ranked #1 per capita for state support of the arts.
She later served as president of the Hawaii Theatre Center leading its $32 million restoration. Richards was also a dean at Chaminade University in Honolulu and was founder and president of Hawai'i Opera Theater.
Sarah Marks Richards majored in English at DePauw.
Read more here.
Back