Tavis Smiley to Deliver Address to Class of 2016 at DePauw's 177th Commencement
March 4, 2016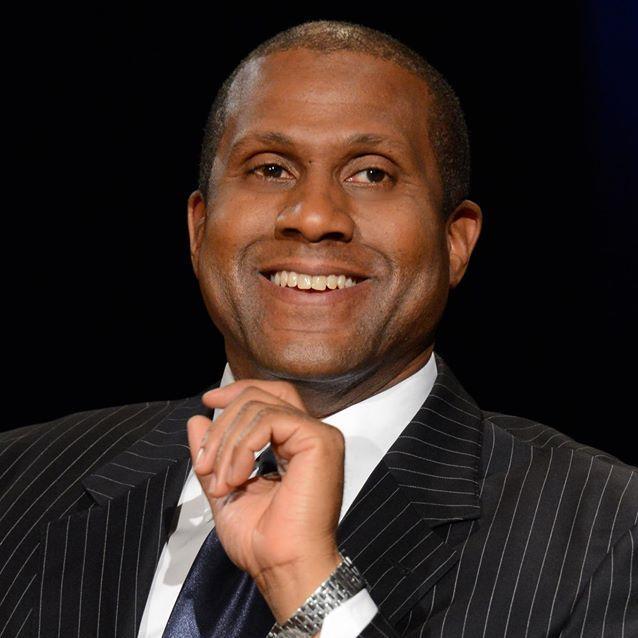 Tavis Smiley -- whose nightly interviews with the world's top leaders, thinkers and artists make him an important voice in the American conversation -- will deliver the address to DePauw's Class of 2016 at the University's 177th commencement. The ceremony will take place on Sunday, May 22, at 10:30 a.m. in Holton Memorial Quadrangle.
Smiley, the host of the late-night PBS talk show Tavis Smiley, as well as The Tavis Smiley Show on Public Radio International (PRI), will also receive an honorary doctorate during the program.
Douglas Hallward-Driemeier, the attorney and 1989 DePauw University graduate whose arguments helped persuade the U.S. Supreme Court to rule in favor of same-sex marriage last summer, will also be presented with an honorary degree.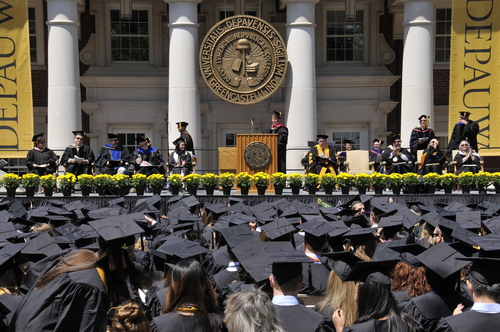 Born in Gulfport, Mississippi, Tavis Smiley grew up in Bunker Hill, Indiana, and earned a B.A. in public affairs from Indiana University. Having become interested in politics after attending a rally for U.S. Senator Birch Bayh as a 13-year-old, Smiley began his career as an aide to Los Angeles Mayor Tom Bradley. After an unsuccessful run for a Los Angeles City Council seat, he began broadcasting commentaries for a radio station in that city.
In 1996, Smiley became a frequent commentator on the nationally syndicated Tom Joyner Morning Show and began hosting and executive producing BET Tonight (originally BET Talk), a public affairs discussion show on the Black Entertainment Television (BET) network.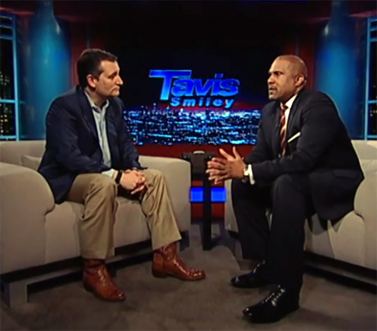 In 2001, Smiley took his talents to NPR, where he hosted The Tavis Smiley Show for three years, switching to PRI in 2005. His PBS television show has aired since 2004. [at right: Smiley interviewing U.S. Sen. Ted Cruz (R-Texas)]
Smiley moderated two live presidential candidate forums in 2007 and has written 18 books. His memoir, What I Know for Sure: My Story of Growing Up in America, became a New York Times best seller, and the book he edited, Covenant with Black America, became the first nonfiction book by a black-owned publisher to reach #1 on the Times bestsellers list. In The Rich and the Rest of Us: A Poverty Manifesto, Smiley and his co-author Cornel West challenged Americans to re-examine their assumptions about poverty in America.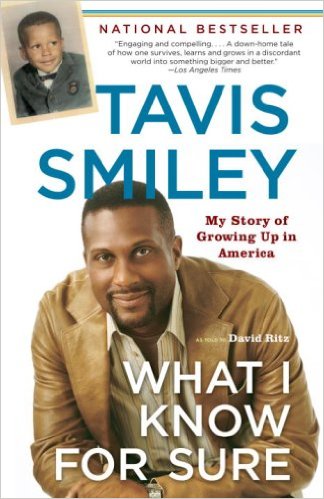 Smiley recently published Death of a King: The Real Story of Dr. Martin Luther King Jr.'s Final Year, and his forthcoming book, My Journey with Maya, shares personal memories from is 28 year friendship with Maya Angelou.
Smiley, who has been listed among TIME magazine's "The World's 100 Most Influential People," is also the founder of the nonprofit Tavis Smiley Foundation, which funds programs that develop and empower young leaders and has embarked upon a $3 million, four-year campaign, "ENDING POVERTY: America's Silent Spaces," to alleviate endemic poverty in America.
Smiley has received sixteen honorary doctorates along with the prestigious Du Bois Medal from Harvard University and the 2009 Interdependence Day Prize from Demos in Istanbul, Turkey.
Douglas Hallward-Driemeier, managing partner of Ropes & Gray's Washington, D.C. office, made worldwide headlines after his legal arguments helped persuade the U.S. Supreme Court to rule in favor of same-sex marriage on June 26, 2015. Exactly four months later, he returned to his alma mater to present an Ubben Lecture, "The Power of Ideas: The Journey from East College to the Supreme Court."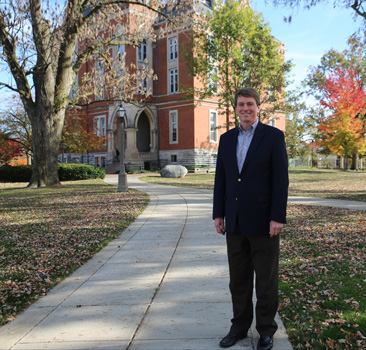 Hallward-Driemeier, who was a political science major and Honor Scholar at DePauw, was named a Rhodes Scholar his senior year and went on to earn a master's of philosophy in politics at Oxford University and a J.D. from Harvard Law School. A civil rights attorney, he has presented more than 50 appellate arguments, including 16 cases before the U.S. Supreme Court.
For more information on DePauw's commencement, click here.
A commemorative DVD of the 2016 commencement is available for pre-order. It will include the May 22 ceremony and a host of extras. Details can be found in this summary.
Back