Justin Agrelo '13 Will Teach in Argentina with Fulbright Award
April 18, 2016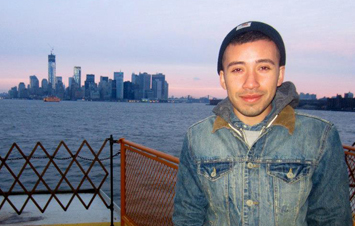 Justin Agrelo, a 2013 graduate of DePauw University, will spend the upcoming academic year teaching English in Argentina after receiving an English Teaching Assistantship (ETA) from the Fulbright U.S. Student Program.
An English (writing) major and education studies minor at DePauw, where he was a Posse Scholar, Agrelo served in the Teach For America corps after graduation.
He becomes the third member of the DePauw community to be awarded a 2016 Fulbright ETA. Madeline N. Hawk '16 and Hattie E. Blair '16 will both spend the 2016-17 academic year teaching English in

South Korea.
Sponsored by the U.S. Department of State and established in 1946, the Fulbright U.S. Student Program competition aims to increase mutual understanding among nations through educational and cultural exchange while serving as a catalyst for long-term leadership development.
"Argentina is often celebrated for being a leader in education in Latin America due to its high literacy rate, and its cultural emphasis on the importance of education," notes Agrelo. "An opportunity to teach in Argentina will allow me to continue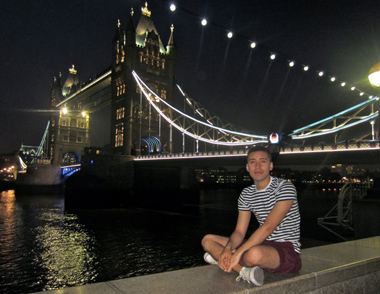 perfecting my craft as an educator while granting me the opportunity to fully understand my own Latino identity."
The 2013 graduate points out, "Recently, I have become enamored by podcasts mainly because it fascinates me how an old medium -- radio -- has been reintroduced to a new digital generation. I will use my time outside of the classroom to explore this interest by creating a podcast series in which the Argentines I meet will tell their stories about life in Argentina. I hope to create a platform where Argentines tell their own stories about their own country to a multicultural audience."
After his Fulbright experience, Agrelo's goal is to pursue a master's degree in education policy and management.
"I am determined to become a leader in education reform," he says. "As someone who grew up in a low-income neighborhood, the movement towards education equality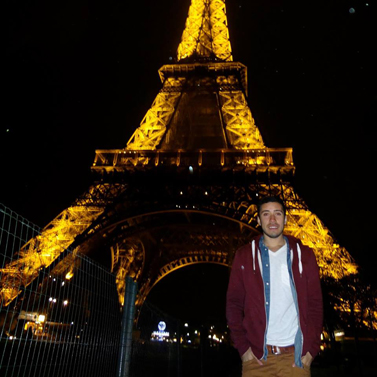 is very personal to me. I believe an ETA is the next step towards this goal because it will allow me a unique perspective into education policy I cannot receive in the United States."
The Fulbright Program is the flagship international educational exchange program sponsored by the U.S. government. The primary source of funding for the Fulbright Program is an annual appropriation made by the U.S. Congress to the U.S. Department of State, Bureau of Educational and Cultural Affairs. Participating governments, host institutions, corporations, and foundations in foreign countries and in the United States also provide direct and indirect support. Recipients of Fulbright grants are selected on the basis of academic or professional achievement, as well as demonstrated leadership potential in their fields. The program operates in more than 160 countries worldwide.
The Fulbright Program awards approximately 8,000 grants annually. More than 360,000 individuals have participated in the program since its inception.
Learn more here.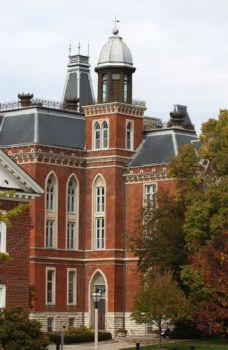 DePauw University is listed among the "Top Producers of Fulbright Awards for U.S. Students, 2015-16" in the Chronicle of Higher Education. DePauw has been cited as one of the USA's top producers of Fulbright Fellows five consecutive times and in nine of the last 10 years.
See the names of DePauw's Fulbright recipients here or visit the University's Fulbright page.
DePauw students and alumni who are interested in applying for Fulbright Awards may contact Jason D. Fuller, associate professor and chair of religious studies and director of the Asian studies program, or Kate Knaul, assistant dean of experiential learning and director of national fellowships and awards.
DePauw University ranks #4 among the nation's baccalaureate institutions in the number of students who studied abroad in 2013-14, according to the 2015 Open Doors Report on International Educational Exchange. Read more here.
Back