DePauw University Band Performance Prepares Students for Tenth CD
April 21, 2016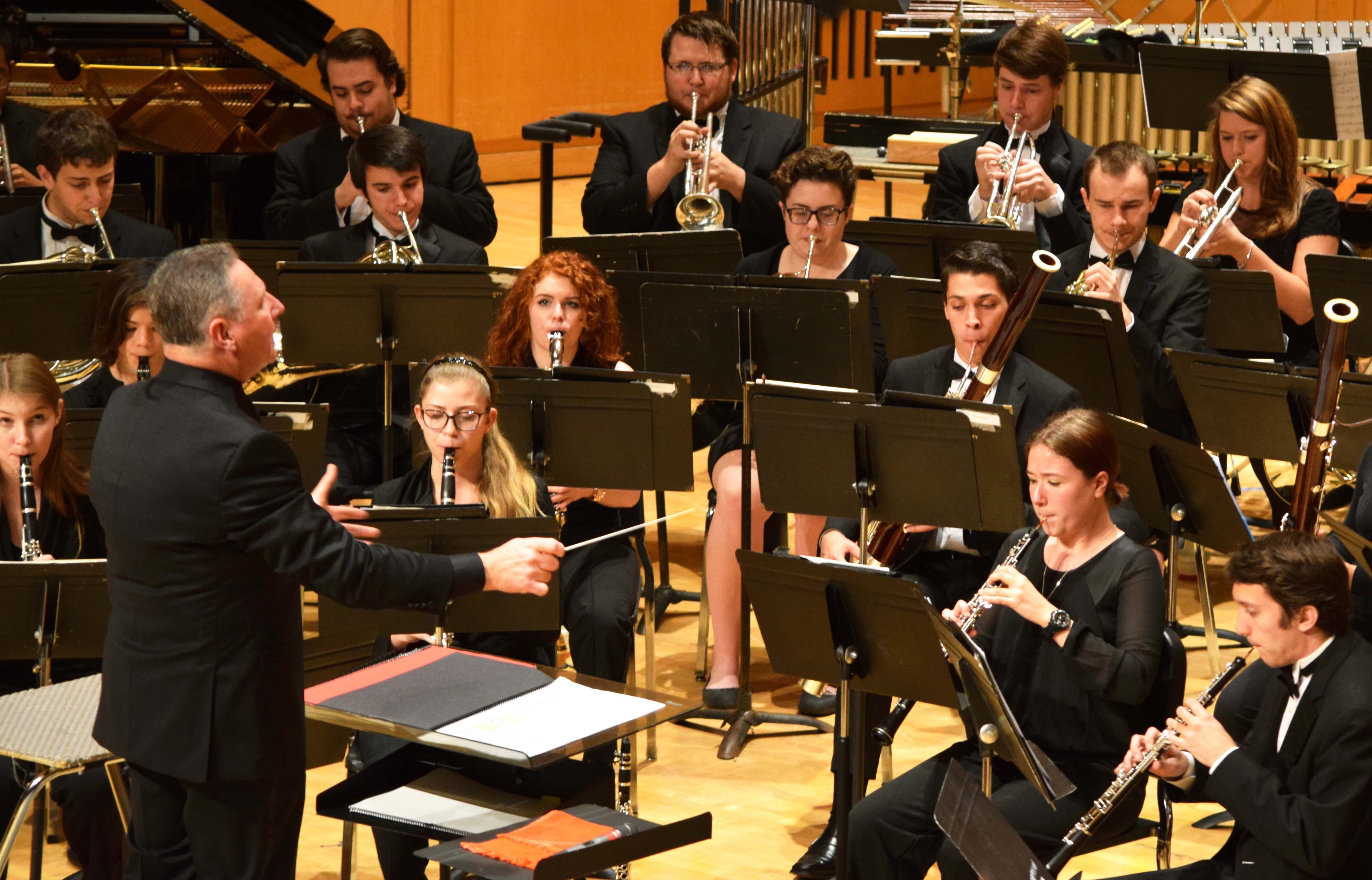 This Sunday, April 24, at 3 p.m. in the Green Center's Kresge Auditorium, the DePauw University Band -- along with faculty flute soloist Anne Reynolds -- will present its final concert of the academic year, performing a wide range of repertoire that they expect to record next week for the ensemble's tenth compact disc.
The repertoire to be performed and recorded will include Liquid Compass by Alex Shapiro and Rio Grande by Michael Daugherty. Featured soloist will be DePauw School of Music professor Anne Reynolds, performing Philip Sparke's A Lindisfarne Rhapsody, a virtuosic work for flute and band.
According to conductor Craig Paré, "When we prepare to record a University Band CD, I like to select repertoire that meets our mission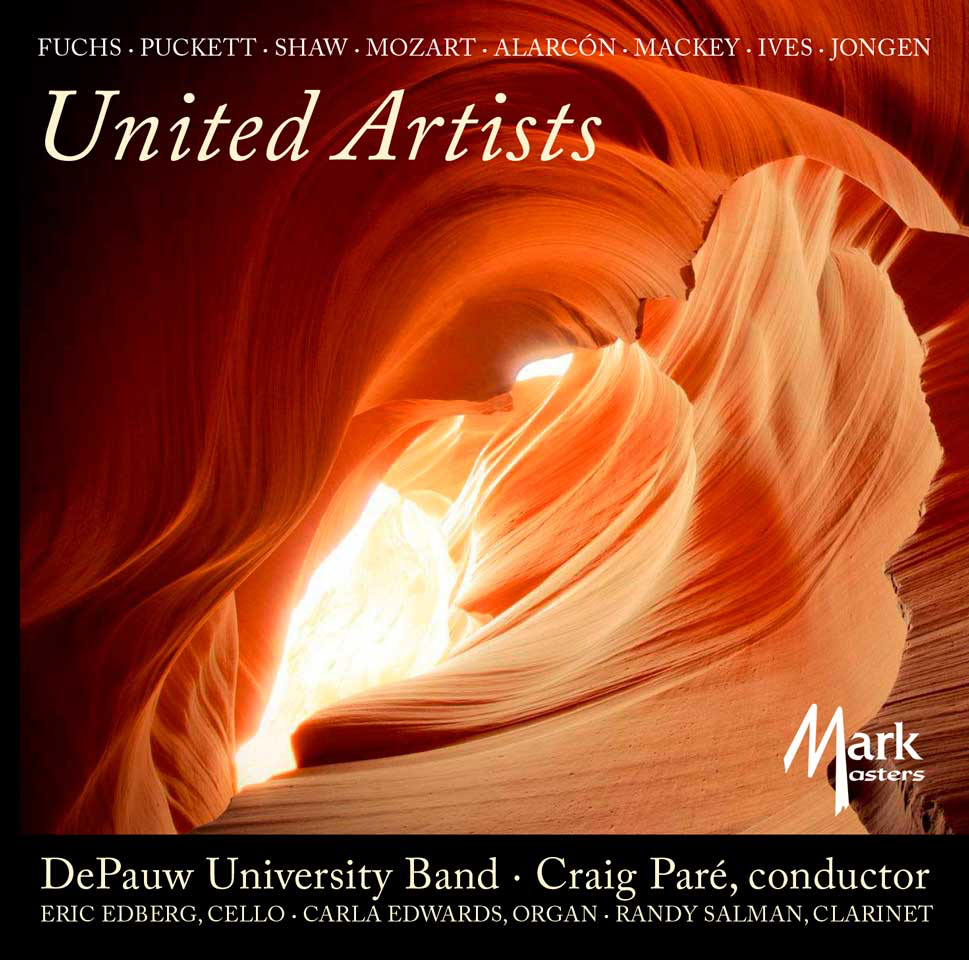 goals, which include highlighting the talents of our DePauw musicians, as well as adding to the growing array of new literature for winds. I also strive to include some band works that haven't been recorded before, so when a listener might search for a particular piece, the University Band and our CD recording project will pop up."
The central piece of this week's concert is the work by Sparke, which Paré has wanted to do with Reynolds since he discovered the piece last year.
"It is easy for a band to overpower a soloist, but this Rhapsody is typical of Philip Sparke's writing -- clear, tasteful and transparent, so the accompaniment supports and highlights the flute," said Paré. "It's a privilege to work with an artist of Anne's caliber, and I chose Sparke's piece with her in mind as we prepare for this tenth CD. The virtuoso that Anne is, this is a marvelous vehicle for her."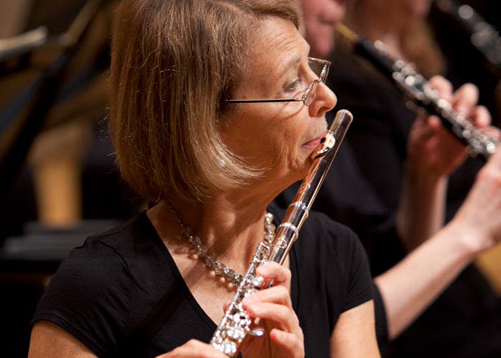 General admission to the University Band concert is $3. Audience members who bring a non-perishable food item for the Putnam County Emergency Food Pantry may redeem that item at the Green Center box office for free admission to the performance. Tickets may also be obtained in person at the box office beginning one hour prior to the concert or online any time at www.music.depauw.edu.
Back