Columnist Pays Tribute to Charles Bates '39, Whose Name Lives On with Bates Island
August 8, 2016
"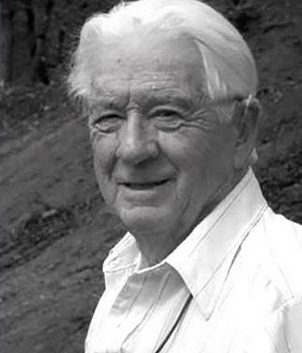 There's an enduring and endearing story to be told about Charles C. Bates, a native Rockton farm boy with an Antarctic island named after him," writes Georgette Braun in Illinois' Rockford Regsiter Star. Bates, a 1939 graduate of DePauw University, was "the military man who was awarded a Bronze Star for helping predict a small window of good weather that led to the Allies' successful invasion of Normandy on D-Day."
The feature column remembers Bates, who died July 9 at age 97 at a retirement center in Green Valley, Arizona.
Braun explains, "It was during the war that he played a key role in a battle that became a turning point for the Allied forces. Bates was an Army Air Corps weather officer on special duty with the British Admiralty's Meteorological Forecast Center located two floors underground within London's Citadel. He became the Center's duty surf forecaster for the night of the invasion of Normandy, June 5-6, 1944. The Ninth Air Force awarded him the Bronze Star Medal for meritorious service against the enemy. As a civilian and commandant of the Coast Guard, he started the Navy's program for observing and forecasting ice conditions across the American Arctic. As a result, an island in the Antarctic Peninsula was named after him in 1959."
"He never visited" the island, his sister-in-law, Judy Bates, tells the newspaper, which notes that it's narrow and only about three miles long. "It's 80 miles from the nearest anything."
The story adds, "She said Bates was 39 years old when the island was named after him. It was 47 years later that he learned of the honor. In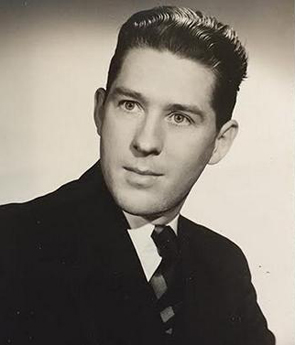 a Sept. 11, 2006, story in the Tucson's Arizona Daily Star recounted by the media department of DePauw University, where Bates attended college, Bates said he was 'eternally grateful at the age of 87 for this lead that I had never heard of!' When islands are named after individuals, he said, 'normally, you get a certificate to this effect. However, the name submission back in 1959 was by the United Kingdom Antarctic Place-Names Committee and somehow they never notified me.' He said, 'cruise ships occasionally go the area, which is populated by penguins and seals.'"
The tribute is available at the Register-Star's website.
The 2006 DePauw story, which the newspaper links to, is available here. It includes comments from Bates and Ken Owen '82, executive director of media relations at DePauw, who was the one who made Bates aware that an island had been named for him.
Source: Rockford (Ill.) Register-Star
Back