Xeno Carpenter-New '16 Will Teach in Macedonia with Fulbright Award
August 10, 2016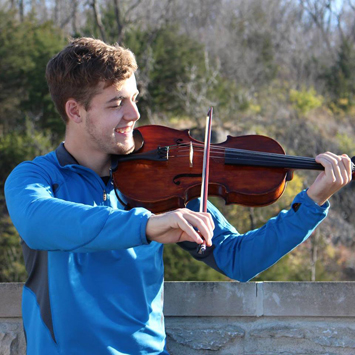 Xeno W. Carpenter-New, a May 2016 graduate of DePauw University, is the recipient of an English Teaching Assistantship (ETA) from the Fulbright U.S. Student Program and will spend the 2016-17 academic year teaching English in Macedonia.
Carpenter-New becomes the ninth member of the DePauw community to be awarded a Fulbright award this yeat. Madeline N. Hawk '16 and Hattie E. Blair '16 will both spend the 2016-17 academic year teaching English in South Korea. Justin Agrelo '13 will use an ETA to teach English in Argentina, Shelby (Beasley) Guzzetta '14 will teach English in Poland and Jacob T. Hebbe '16 will teach in Macedonia. Scott P. Lockwood '16 will use a Fulbright U.S. Student scholarship for a research project in New Zealand, "Methane Production and Consumption in Marine Microorganisms." Josiah Q. Rushing, a 2013 graduate of DePauw and now a graduate student

at the University of Cincinnati/Percussion Group Cincinnati, will travel to France to study with renowned percussionist Jean Geoffroy at the Conservatoire National Supérieur de Musique de Lyon (CNSMD). Eugene Gloria, professor of English, has received a Fulbright Lectureship Award and will be hosted in spring 2017 by Center for Creative Writing and Literary Studies at The Pontifical and Royal University of Santo Tomas, The Catholic University of the Philippines (UST).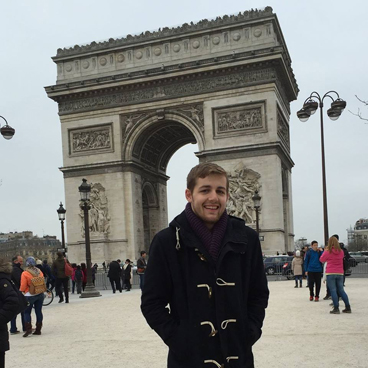 "Teaching English is what I intend to spend my life doing," Carpenter-New noted in his Fulbright application. "Because of my experience in the field, I already have the tools necessary to jump right in to any level of classroom. I chose Macedonia because I intend to return to the Balkans after my time as a Fulbright to continue teaching English."
A music major at DePauw, Carpenter-New wrote his senior seminar on Balkan music. He says, "I was drawn immediately to the Balkans for their rich and lively music. Music is a universal language, and I intend to use it as such. I have spent my life expressing myself and connecting with others through music. Music is everywhere and one can play with anyone. I will attend jam sessions, concerts, and offer private lessons in Western playing technique and theory."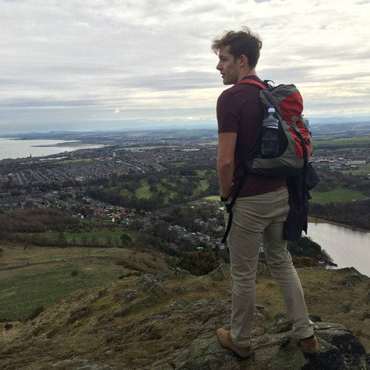 The Fulbright winner plans to return to the U.S. following his experience abroad and pursue a master's degree in English as a Second Language."I also intend to return to the Balkans either through Peace Corps or with a full-time position teaching English at university level or in a secondary school. I will also continue my study of music and give private lessons to students of all ages and abilities."
The Fulbright Program is the flagship international educational exchange program sponsored by the U.S. government. The primary source of funding for the Fulbright Program is an annual appropriation made by the U.S. Congress to the U.S. Department of State, Bureau of Educational and Cultural Affairs. Participating governments, host institutions, corporations, and foundations in foreign countries and in the United States also provide direct and indirect support. Recipients of Fulbright grants are selected on the basis of academic or professional achievement, as well as demonstrated leadership potential in their fields. The Program operates in over 160 countries worldwide.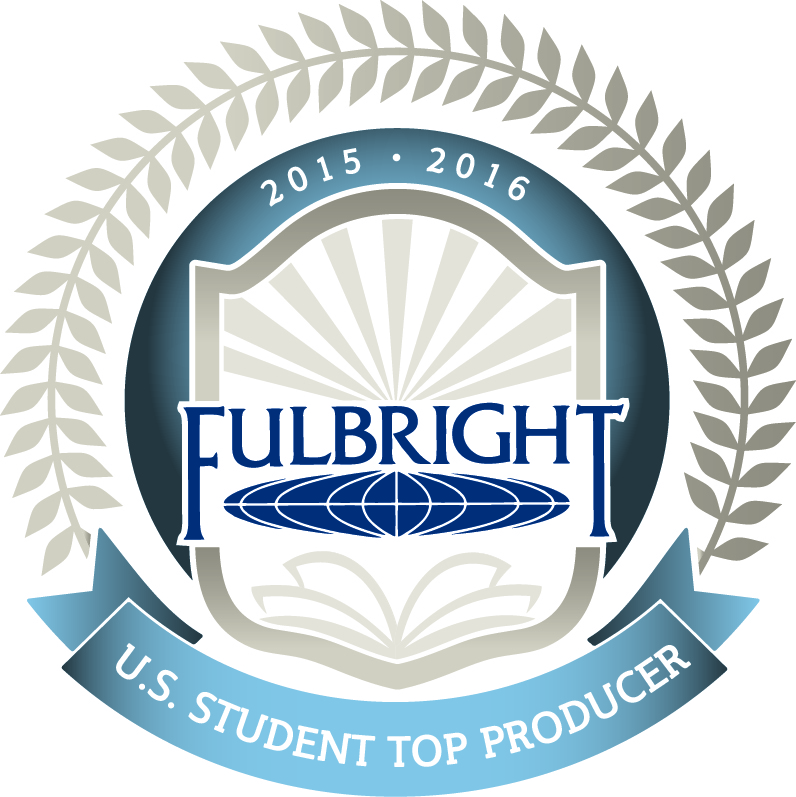 The Fulbright Program awards approximately 8,000 grants annually. More than 360,000 individuals have participated in the program since its inception.
Learn more here.
DePauw University is listed among the "Top Producers of Fulbright Awards for U.S. Students, 2015-16" in the Chronicle of Higher Education. DePauw has been cited as one of the USA's top producers of Fulbright Fellows five consecutive times and in nine of the last 10 years.
See the names of DePauw's Fulbright recipients here or visit the University's Fulbright page.
DePauw students and alumni who are interested in applying for Fulbright Awards may contact Jason D. Fuller, associate professor and chair of religious studies and director of the Asian studies program, or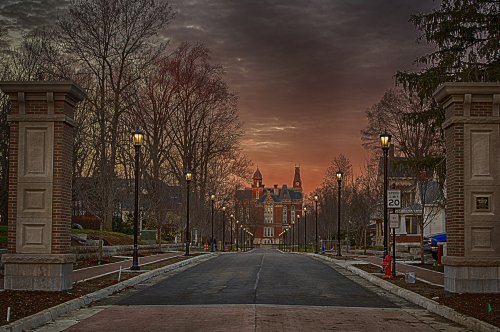 Kate Knaul, assistant dean of experiential learning and director of national fellowships and awards.
DePauw University ranks #4 among the nation's baccalaureate institutions in the number of students who studied abroad in 2013-14, according to the 2015 Open Doors Report on International Educational Exchange. Read more here.
Back