Paul Booth Jr. '04 & Family to be Honored at Midwest Black Family Reunion in Cincinnati
August 18, 2016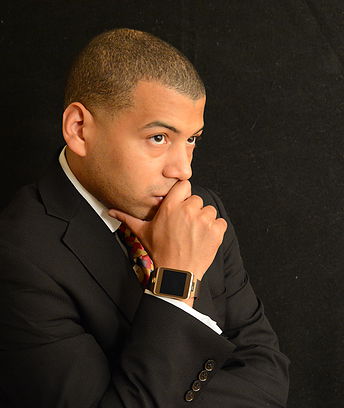 "Paul Booth Jr. has inherited the even demeanor of a preacher beneath which burns intensity and conviction: calling out the media for focusing more on the shortcomings of the black family than its greater number of achievements, praising the historic and enduring work ethic of African-Americans and strong desire of his people to be educated and achieve," notes the Cincinnati Enquirer. Booth, pastor of Legacy Pointe Church in Cincinnati and 2004 graduate of DePauw University, is noted in a preview of this weekend's Midwest Black Family Reunion in the Queen City.
Booth, his brother Martin, and his parents, Paul Sr. and Cynthia Booth, will be honored as "Family of the Year" at the event.
Mark Curnette writes, "Paul Jr. is a sixth-generation minister in the Booth family, a string that skipped only Paul Sr. and whose most notable member is Paul Sr.'s father, the late Lavaughn Venchael (L.V.) Booth, a national pioneer in black church-based economic and community development."
A political studies major and religious studies minor at DePauw, Pastor Booth tells the newspaper, "We're living in some challenging times where the family
unit as we know it, both socially and politically. And the black family is not enduring any challenges other families are not. But what is covered is what is highlighted and resonates in peoples' minds. I believe that the foundation of the black family is very strong." (photo, l-r: Martin, Cynthia, Paul Sr. and Paul Booth Jr.)
The Enquirer adds, "The Cincinnati event is the nation's longest-running Black Family Reunion. The 28th annual celebration will be Friday through Sunday at Sawyer Point and other locations throughout Greater Cincinnati."
You'll find the complete article -- "Black Family Reunion marries faith, food, music" -- at the newspaper's website.
Source: Cincinnati Enquirer
Back