Buffalo Bills Name Rob Boras '92 Tight Ends Coach
January 17, 2017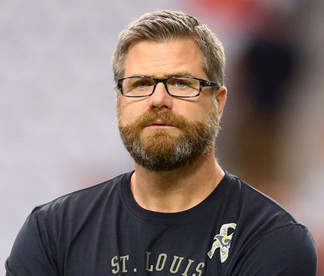 "The Buffalo Bills added another experienced coach to Sean McDermott's staff Tuesday," reports the Buffalo News this evening. "Rob Boras, who worked the last two years as the St. Louis/Los Angeles Rams' offensive coordinator, was hired as the Bills' tight ends coach."
A 1992 graduate of DePauw University, Boras has been an NFL assistant coach since 2004. He was with the Rams from 2012 through the current season. He's also served as tight ends coach for the Chicago Bears (2004-09) and Jacksonville Jaguars (2010-11).
"The 46-year-old started his coaching career at his alma mater, DePauw University, as the offensive line coach," notes the newspaper.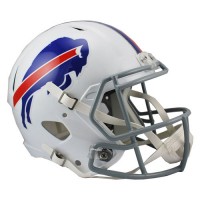 "He also worked for Texas, Benedictine and UNLV in the college ranks before coming to the NFL."
Read more here. The news is also being reported by UPI.
A political science major at DePauw, Boras was interviewed during the national telecast of the 2013 Monon Bell Classic telecast (video is embedded below).
Source: Buffalo News
Back