Jade Powers '13 Joins Saint Louis Art Museum as Romare Bearden Fellow
July 26, 2017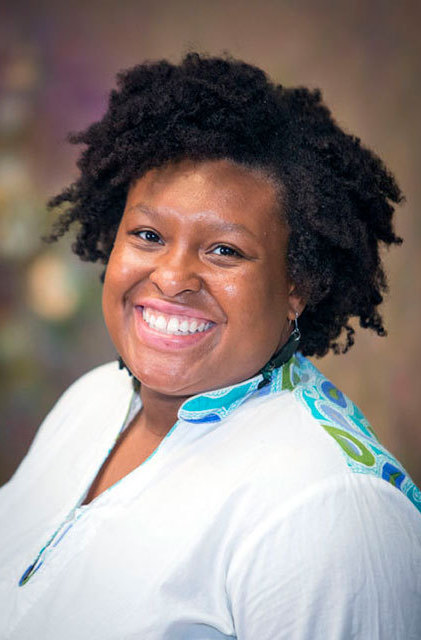 Jade Powers, a 2013 graduate of DePauw University, has joined the Saint Louis Art Museum as the 2017-18 Romare Bearden Graduate Minority Fellow.
Named for African-American artist Romare Bearden, the one-year paid fellowship is designed to prepare graduate students of color seeking careers as art historians and museum professionals. Fellows gain valuable hands-on experience working throughout the Art Museum on specific assignments tailored to their background and interests. Since the program's inception in 1992, Bearden Fellows have spent their year teaching, researching works in the collection, developing programming, writing gallery materials and assisting curators with the development of exhibitions.
A double major in art history and religious studies at DePauw -- where she was a member of student government, the cheerleading squad, and spent a semester studying in Istanbul, Turkey -- Powers recently completely a master's degree in religious studies from Indiana University. Her "academic research examines how religious and national identity are displayed through artwork, as well as the formation of national identities after India gained independence from Britain and after Bangladesh separated from Pakistan."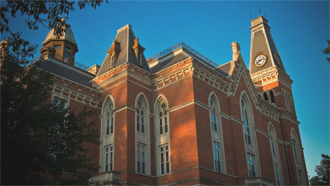 "For a quarter century, the Saint Louis Art Museum has been committed to providing professional-development opportunities for our Romare Bearden Fellows," said Brent R. Benjamin, the Barbara B. Taylor Director of the Saint Louis Art Museum. "I am confident that Jade has a promising future as she begins her career in the arts."
While a DePauw student, Powers taught English to refugees in Indianapolis. She has most recently been working as a gallery facilitator at the Children's Museum of Indianapolis.
Read more here.
Back