Opera Singer & Music Educator Alicia Berneche '93 is Profiled
August 15, 2017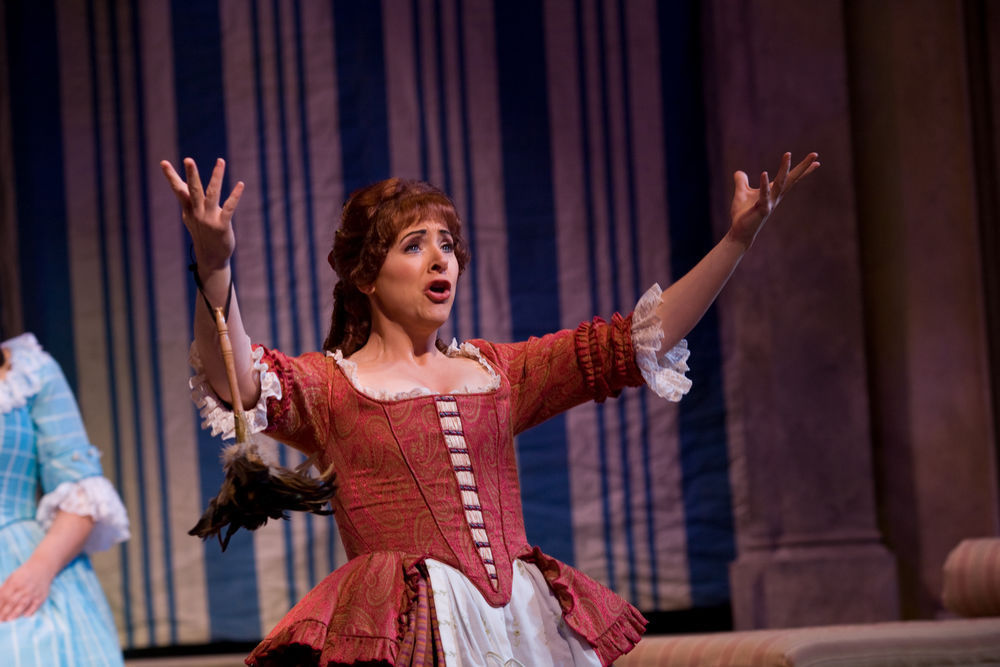 "Alicia Berneche has performed on stages around the world as one of the most distinguished soprano singers in the country," begins a newspaper feature on the 1993 DePauw University graduate. "She's been the star of new operas written by some of today's most popular composers. Music critics from around the globe have heaped praise on her voice.But when Berneche was growing up in Kokomo, she had no interest in becoming a singer. She wanted to be an actor."
The story by Carson Gerber, which appears in several Indiana papers, is timed to mark Berneche's induction into the Howard County Hall of Legends. "She said she'll be back in Kokomo on Aug. 25 to attend the banquet, where she's set to perform with the Kokomo Youth Symphony -- the group that gave her the first taste of performing classical music."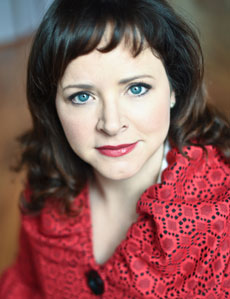 Berneche developed a love of singing, which brought her to the DePauw School of Music, "where she graduated in 1993 as the only voice major in her class. Three years later, after cutting her operatic teeth with the Orlando Symphony, she joined the Lyric Opera of Chicago, one of the leading opera companies in the U.S. That's where she caught her big break.
Berneche was the understudy for Grammy Award-winning American soprano Dawn Upshaw in The Great Gatsby, and took the lead role when Upshaw was sidelined by a bruised vocal cord. Critical acclaim followed.
"Berneche's career took off from there. Over the years, she developed a niche performing and premiering new operatic works from up-and-coming artists, as well as well-established composers such as Philip Glass. Those experiences led her to create her own original piece called Thank You, Next. Berneche wrote the story, and Tim Rebers composed the score. It premiered last year at the Milwaukee Opera Theater."
Gerber adds, "Today, the 46-year-old still frequently performs. Earlier this month, she traveled to Paris and the United Kingdom for both group and solo recitals. But with a 12-year-old child, full-time performing has taken a backseat. These days,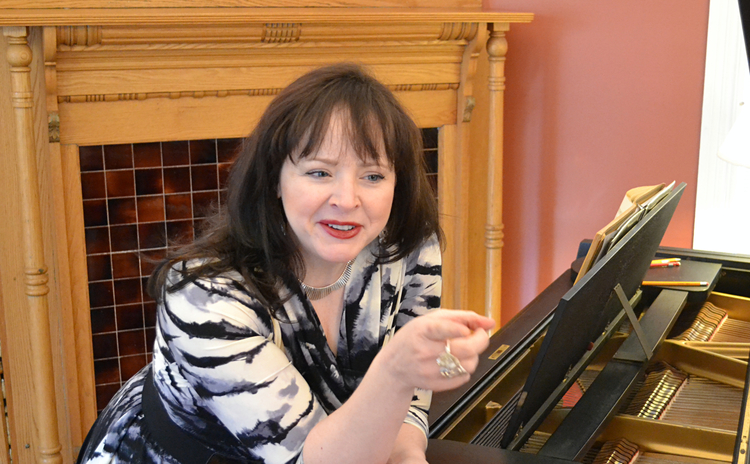 Berneche said, she's more focused on teaching the next generation the ins and outs of singing not only classical opera, but other forms like jazz and rock. She has her own studio, where she has students ranging from 7 to 70 years old, and is also a voice instructor at Glenbrook North High School near Chicago."
Berneche says, "I spent so much time as a performer. Now, I want to spend that much time as a teacher."
You'll find the complete article -- headlined "World-renowned opera singer got start in Kokomo Youth Orchestra" -- at the website of the Washington Times-Herald.
Also available is this recent summary.
Source: Washington (Ind.) Times-Herald
Back