Poet Abby Chew '02 Authors A Bear Approaches from the Sky
April 2, 2018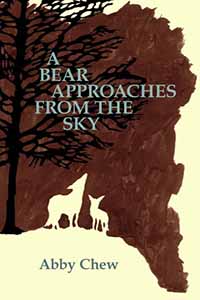 Abby Chew, a 2002 graduate of DePauw University, is the author of A Bear Approaches from the Sky. The poetry collection has just been published by the Word Works Press.
Learn more and order the book at the publisher's website.
A native of Putnam County, Indiana, Abigail J. Chew was an English major at DePauw and went on to earn an M.F.A. from the University of Iowa. She currently teaches at the Webb Schools, a college preparatory boarding/day community, in Claremont, California, and is an adjunct instuctor at Ohio University. She also worked at Olney Friends School in Barnesville, Ohio.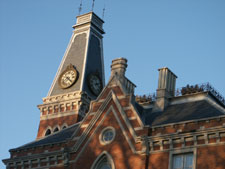 Her first book of poetry, Discontinued Township Roads, was published in 2013.
In 2009 Chew received the Barnesville School District's George G. Skinner and Lela Skinner Bailey Teaching Development Award. Read more here.
Back