Music on the Square Presents a Night of Cabaret Friday
March 12, 2019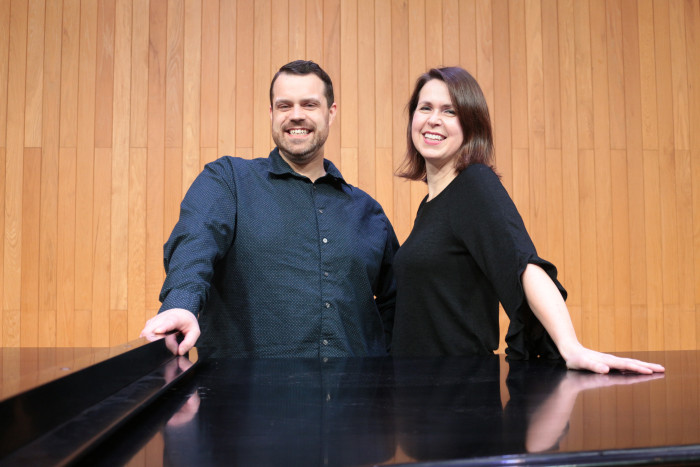 "What good is sitting alone in your room?" Come hear the music play at Music on the Square this Friday, March 15 at 7:30 p.m. as the DePauw School of Music presents the inaugural event in the new series, "Live at Music on the Square." Friday night's cabaret-style event features tenor Steven Linville and pianist Amanda Hopson performing selections from the musical theatre repertoire at the venue, located at 21 N. Indiana Street on the courthouse square in Greencastle.
Mark Rabideau, director of the 21st Century Musician nitiative and manager of the Music on the Square space, is excited to introduce this new concert programming. "Live at Music on the Square aims to enliven M2's core mission, to spark curiosity, expand creativity, and cultivate collaboration. I cannot imagine a better example of this new initiative than featuring our own Steven Linville in song through an evening of cabaret."
The evening is an opportunity to experience works -- new and old -- in a new way.
Linville is a 2006 graduate of the DePauw School of Music, and currently serves as director of productions for the University.
"This has been a really exciting program to create. I've had the chance to go back and look at some long time favorites, to try things I've never had the chance to perform, and to tackle some of my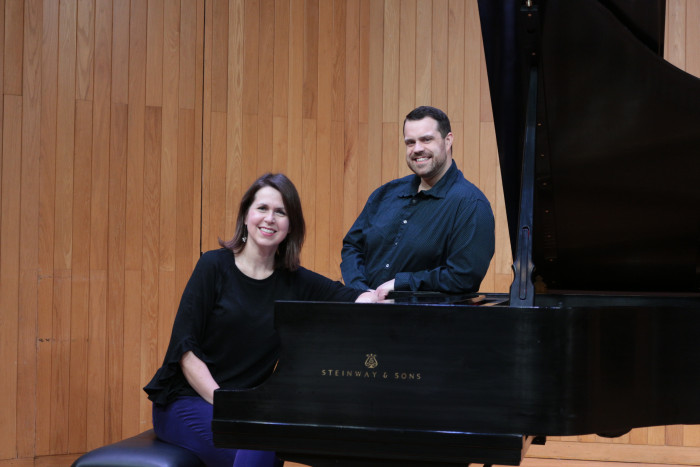 dream roles," explains Linville. After completing his master's degree at the Jacobs School of Music in Bloomington, he has since been performing opera and musical theatre in various locations in Indiana. "There's a little something for everyone in this evening. I know you'll laugh, and hopefully you'll get teary during some of the pieces. This isn't just your normal concert or recital -- there are some surprises and guests along the way."
Linville is collaborating with staff pianist and DePauw faculty member Amanda Hopson on this event. They have worked together on a number of projects since they first collaborated in 2003 while Linville was a student at DePauw.
The Friday evening concert is free and open to the public. Doors to Music on the Square will open at 7 pm with limited seating available. Seating is also available at Bridges, as the spaces will be open and shared for the event. Patrons are encouraged to arrive early to order dinner prior to the entertainment, which will begin at approximately 8 pm. Due to the content of some works, this program is not recommended for children. Tables for the event can be reserved by calling Bridges at (765) 653-0021.
Back