President McCoy Joins 15 Other Indiana Independent College Leaders in Push for Stronger Hate Crimes Bill
March 13, 2019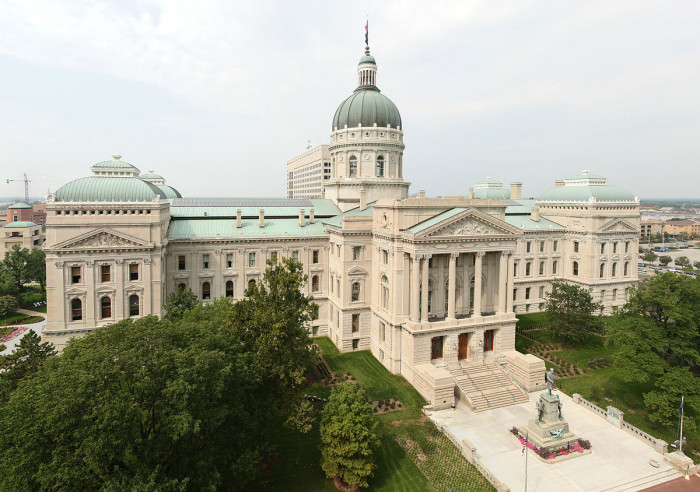 DePauw University President D. Mark McCoy is among 16 "leaders from the state's independent colleges and universities in submitting a letter to Indiana House Speaker Brian Bosma seeking stronger language in hate crimes legislation," reports the Terre Haute Tribune-Star. "In the letter, the higher education leaders urged Speaker Bosma and his colleagues in the House to consider the potential loss of talent -- including the students, faculty and staff they represent -- if Indiana fails to pass a comprehensive bias crimes law," writes Sue Loughlin.
The newspaper points out, "On Feb. 19, Senate Bill 12 was amended and stripped of language that would have extended protections to specific at-risk peoples. A few days later, the stripped-down bill was passed by the Indiana Senate by a 39-10 vote. [The letter] asks that the original list of specific classes be restored."
Loughlin notes, "Signing the letter were the leaders of Butler University, DePauw University, Earlham College, Franklin College, Goshen College, Hanover College, Indiana Tech, Manchester University, Marian University, Martin University, Rose-Hulman, Saint Mary's College, Trine University, University of Indianapolis, University of Notre Dame and Wabash College."
Read more at the paper's website.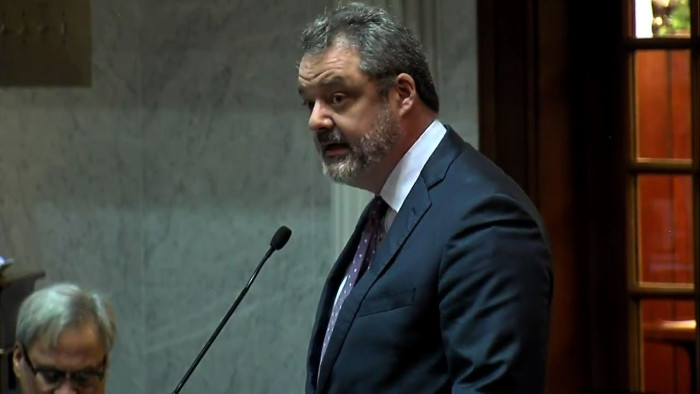 On February 18, President McCoy testified before the Indiana Senate Public Policy on the need for hate crimes legislation. He said, "I believe that Indiana has an opportunity at this moment to remove an unnecessary stain on its reputation and to show the world the truth about Hoosiers: that we are honest, hardworking, welcoming and inclusive."
Read more here, or view video below. It's also noted at Inside Indiana Business.
In October 2018, Dr. McCoy was at the State House to testify about the need for a hate crimes bill before the Interim Study Committee on Corrections and the Criminal Code. That's covered in this summary, which includes video. The DePauw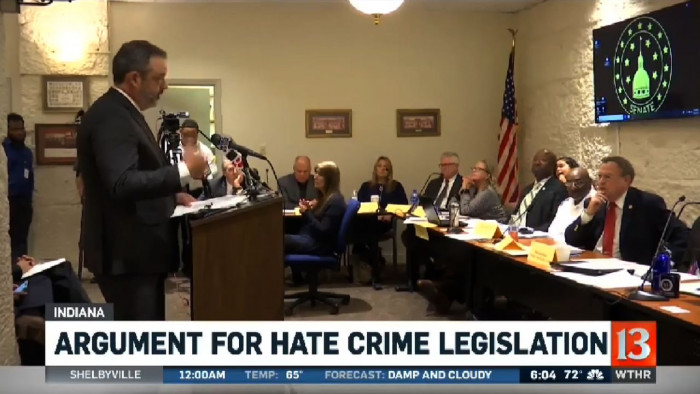 president's remarks received media coverage.
Two months earlier, Dr. McCoy was the lead author of a letter which was co-signed by the presidents of 23 other Indiana private colleges and universities, calling on the Indiana General Assembly to enact a hate crimes law, as 46 others states have. The letter was published in several newspapers and was the subject of a nationally distributed Associated Press story.
The letter can be accessed by clicking here.
Mark McCoy was appointed DePauw's twentieth president on March 7, 2016 following a national search and took office July 1, 2016. He was inaugurated in October 2016 during ceremonies over Old Gold Weekend.
Source: Terre Haute Tribune-Star
Back