The Ullem Center for Sustainability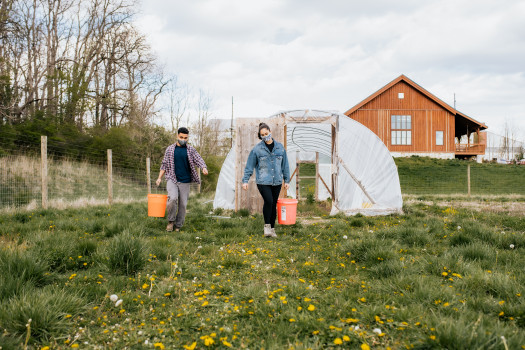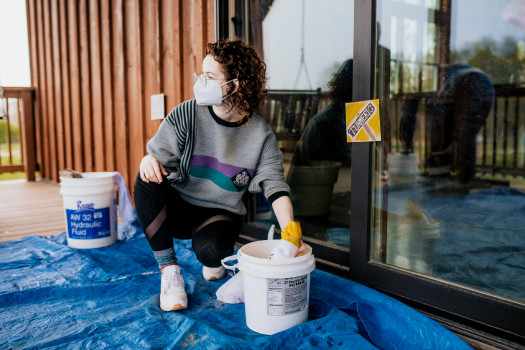 ULLEM CENTER SUSTAINABLE FEATURES
As a hub for sustainability on campus, the Ullem Center was built with various sustainable features including:
Radiant heating uses the building's solar panels to collect energy from ultraviolet light to heat coils of water under the floor
With no traditional air conditioning unit, a large ceiling fan and exhaust fan circulate air and keep the building cool while using less energy.
LED lighting is activated through occupancy sensors and is more energy efficient and longer lasting than other commercial lighting.
Low-flow sinks and toilets conserve water.
Landscaping features edible and pollinator-friendly perennial fruit bushes, flowers and herbs.
On-site composting supports healthy soils on the farm while keeping biodegradable materials out of landfills and reducing associated emissions.
STUDENT AND COMMUNITY RESOURCES
Many resources are available to students, faculty members, and community members, including:
Place-based applied learning related to resource conservation, sustainable agriculture, green buildings, native plants and more.
Volunteering opportunities for team-building and leadership.
A library of educational resources on the environmental and social aspects of farming and consumer habits.
A fully stocked kitchen available for experimental, farm-fresh cooking.
Dynamic seating for hosting classes, meetings and other events for intimate and large groups.
An outdoor classroom that features chalkboards, picnic seating and a porch swing.
A lofted office that provides a working space for students and faculty.
An attractive and comfortable space with natural light for students to study, socialize and decompress.
For more information or to reserve the space, please email sustainability@depauw.edu.