First-Year Seminars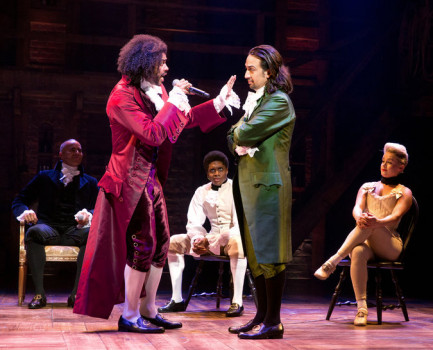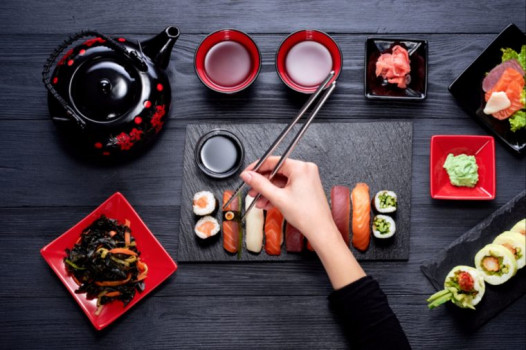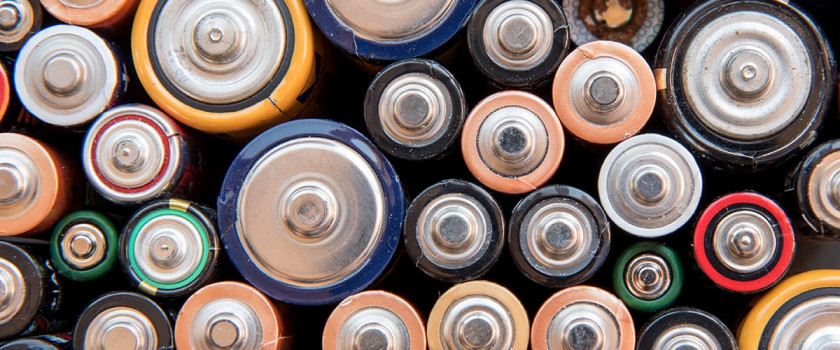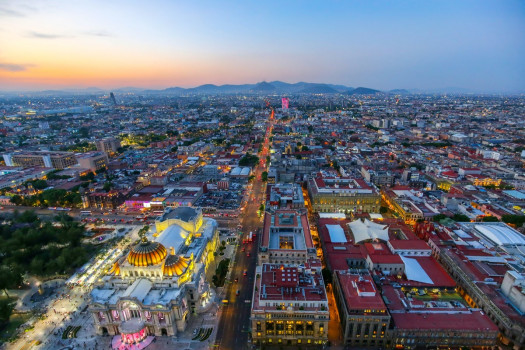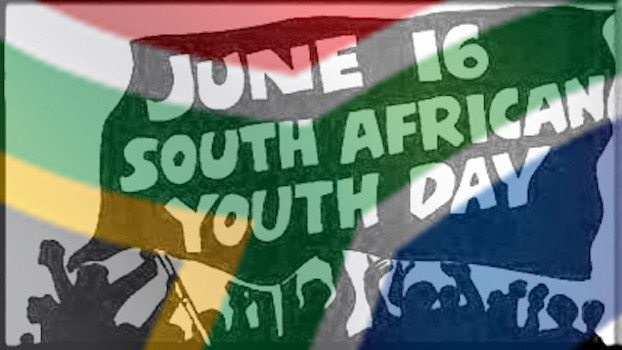 One of your courses will be a first-year seminar. In your portal you will list eight first-year seminars you are interested in taking. Students in the Honor Scholar Program are assigned first-year seminars so they do not need to request one.
Each first-year student's fall schedule will include a first-year seminar. A first-year seminar is a small, discussion-based class that fosters academic discussions where students are encouraged in the exploration of ideas, careful reading of texts, and critical thinking. A first-year seminar is writing-intensive and serves as the first level of DePauw's writing curriculum. In most cases, the instructor is also the students' academic advisor until they declare a major.
First-Year Seminars are not intended to be the first step toward a specific major or career. Instead, they are designed to open new areas of interest and to allow students to think in new ways. Most seminars are interdisciplinary, introducing ideas and ways of thinking from more than one discipline (e.g., political science and environmental studies or chemistry and forensics).
For seminar requests, you will list eight seminars you are interested in taking. Students in the Honor Scholar Program do not request first-year seminars because they are assigned to their seminars.
Fall 2021 First-Year Seminar Descriptions
All About Sushi: Japanese Food, Culture & Society
Andra Alvis
Sushi is now the most widely enjoyed Japanese food around the world. Originally a method to preserve fish, it has evolved into an elaborate global cuisine--with variations such as buffalo chicken and even ice cream sushi!
But sushi is more than just "fun food." We will discover, in fact, that the study of sushi introduces us to many issues important to understanding present-day Japan: from the politics of rice production and the ethics of tuna fishing to the economics of tourism and the technology of robotics.
As our in-class exercises develop your ability to read, think and write critically, you will come to view both sushi and Japan in increasingly complex ways. You will also be honing academic skills important to all your courses at DePauw.
Our final exam "poster session" will bring together, in a lively and informative way, everything that we have learned. Throughout the semester, you will work with me to develop an original research question, formulate your ideas, design a poster and polish your communication skills—everything needed for a successful presentation. (And, yes, a sushi reception will be provided.)
American Stories: Exploring History Through Magazines
Sarah Rowley
Popular magazines are rich sources for doing history, and in this class, students explore modern U.S. history (focusing on the mid-20th century) by reading old magazines, from glossy lifestyle publications to women's magazines to radical underground publications. By taking time to carefully analyze editorials, advertisements, articles, and photo spreads, students learn how to place a historical object in its context and how to ask questions for further research. Topics may include consumerism, queer representation, gender roles, sexuality, cosmetics and beauty standards, the Cold War, the culture of work, race and ethnicity, dating, youth culture, and the nature of celebrity. This is a hands-on course that emphasizes primary source analysis, learning to ask questions like a historian, writing, and intellectual curiosity.
Ancient Journeys
Pedar Foss
The 'road movie' is a familiar cinematic genre in which protagonists embark on a quest for physical, social, philosophical, artistic or spiritual transformation. Such narrative journeys began long ago in the ancient Near East, Egypt, Greece and Rome. This class examines assumptions and presumptions about the boundaries and borders we cross, the identities we build, the negotiations we make between genders, between mortal and divine, individuality and plurality, 'self' and 'other', and the curiosity that drives us to search beyond the known. The course proceeds along two tracks: ancient literature and modern film. An archetypal mythic theme, the Hero/ine's Adventure, connects many of these voyages, and links them even to our own long, strange trips. What are we searching for -- do we know how to get there -- who will guide us -- what obstacles must we overcome -- whom do we face -- what shall we do when we arrive -- how do we describe the journey to others — and if we return, how have we changed? Texts include: the Egyptian Tale of the Shipwrecked Sailor, The Epic of Gilgamesh, The Odyssey, and the Homeric Hymn to Demeter.
Be Yourself!
David Alvarez
This is a strange imperative. Can you not be yourself? What could stop you from being yourself? Where do you look to find yourself so that you can be yourself? Can you fail to be yourself? If the exhortation is paradoxical, we nonetheless hear it all the time in advertisements, films, music, literature, and even mission statements for liberal arts colleges. Why do we have to make an effort to be ourselves? Our seminar will try to understand what it means to "be yourself" by tracing the history of this modern ethic of authenticity. We'll track the idea that each one of us has our own way of realizing our humanity by closely reading works from Augustine, James Baldwin, Joan Didion, Jean-Jacques Rousseau, Alexis de Tocqueville, Johann Herder, and others.
Being Young in Africa
Aldrin Magaya
Africa has the youngest population in the world. Yet, the world knows very little about the everyday experiences of the young people in Africa. This course introduces students to the history and stories of the young people in Africa. It brings to light the everyday experiences of young people in Africa. This course provides an understanding of the remarkably diverse youth cultures in Africa. Some of the questions we will engage in include: What do young people in different African communities do for fun? What has been the role of social media in shaping different youth cultures in Africa?
Black Lives Matter: Race, Resistance, and Popular Protest
Emmitt Riley
This course will focus on the #BlackLivesMatterMovement as a way to examine race, rebellion, and political resistance to state-sponsored violence in the United States through an interdisciplinary lens. We will explore and analyze the history of racist ideas, conceptions of race, the prison industrial complex, the war on drugs and crime as a way to investigate and unpack the killing of unarmed African Americans at the hands of law enforcement officers. The focus of this course will engage in a critical examination of racial justice and its intersection with public policy in the United States. We will highlight and debate intellectual understandings of protest (violence vs. none violence), the role of black religion, the influence of the media, and the rise of white nationalism in the United States in the Obama and Trump Eras.
Breaking Images: Iconoclasm and Iconophobia in a Global Context
Lyle Dechant
Why do people destroy images? This course will flip the focus of traditional art history: instead of looking at the processes behind the creation of statues, paintings, and other artworks, we will examine the ways they are attacked, erased, dismantled, or demolished. Through close reading and careful looking, we will explore a vast range of iconoclastic activity, from the mutilation of ruler portraits in ancient Mesopotamia, to the tearing down of Confederate statues in the present-day American South. We will investigate the motivations, methods, and goals of image-breakers, and how these relate to politics, religion, class conflict, aesthetics, and other areas of culture. Ultimately our journey into destruction will reveal just how dangerous images can be, both as a means of communication and as a source of power in their own right.
Campus Sustainability 101
Jeanette Pope
In a finite world, the needs of our ever-growing population and rampant consumption strain the resources of the earth and threaten the environment. Due to their complex and global nature, modern environmental problems like climate change, water scarcity, or mass extinctions can be overwhelming and really, really scary. Many individuals who care about both other people and the planet around them are left wondering: "what am I to do?" Fortunately, the practice of sustainability – which balances the needs of people today with those of people in the future – can provide solutions to these challenging problems.
This seminar will explore both the theoretical concepts explicit in different definitions of sustainability as well as consider how to put these ideas into practice. Because there is no universally accepted definition of sustainability, students will critically examine crucial ideas central to the concept of "sustain" (as in "to make last") through readings and discussion to ultimately to build a class definition over the course of the semester. Examples of these ideas include: markers of environmental quality; the role of social justice; and organizational principles of systems thinking. The seminar also includes an applied aspect in which students will be able to incorporate sustainability practices into their own lives while also learning about how to participate in positive change at a local, regional, and even global scale.
Whether you take it as a blessing or a curse, there can be no doubt that we live during interesting times. One thing that sets DePauw graduates apart, though, is their ability to think critically, creatively, and compassionately, and therefore do what needs to be done. As the foundation of a DePauw education, this seminar will both challenge and support students in a balance that will helps them grow into the person they want to be.
City Lab: Mexico City
Glen Kuecker
This course invites students to the world of critical thinking by introducing them to a megalopolis, Mexico City. This introduction is undertaken by bringing together two frameworks: complex system's theory and planetary urbanization (a theoretical approach within urban studies). Students will learn about Mexico City by applying complex systems concepts, such as feedback loops, thermodynamics, collapse, and resilience to an understanding of the role that the process of urbanization is playing within the systemic crises of the 21st century. The seminar is part of the university's City Lab, which centers faculty-student research projects on a common theme each semester that explores to what extent urbanization help or hurt humanity a we encounter the great challenges of the 21st century (for information about City Lab see: http://gkuecker.wix.com/citylab). City Lab's common theme for Fall 2021 is Mexico City. Each student will produce a semester-long research paper about Mexico City. By the end of the semester students will have gained facility with complexity thinking, gained insights to the challenges of 21st century urbanism, have understandings of Mexico City, and will have undertaken a college level research project. The course prepares students for participating in an Extended Studies study away experience in Mexico City planned for January 2023.
Climate Change and Philosophy
Rich Cameron
Climate change poses significant philosophical problems. For example, it poses problems in epistemology or the theory of knowledge: what do we know about climate and how do we know it? How do we explain the gulf between the scientific "consensus" on climate change and public skepticism? And so on. Moreover, it raises problems about who we are (e.g., what responsibilities do we have and why?) and what it means to be an educated person in the 21st century. Can we learn to imagine living well yet sustainably, what will we need to know in order to live well in a climate changed world? The course will introduce students to research from a wide range of fields and in both the physical and social sciences and responses to the climate crisis of many forms. But our primary focus throughout will be on climate as posing existential questions each of us needs to grapple with: who am I and what should I do given the world as it is?
Collaborative Leadership
Kent Menzel
This seminar will examine communication in high-performance community teams. These teams can come from any walk of life, from business to the arts to athletics, but they all share common communication characteristics. When these high-performance teams direct their energy toward community problems, the teams and their members become collaborative community leaders capable of accomplishing impressive goals. We will examine the theory and research behind group communication, leadership communication, and high performance teams in our effort to understand and then foster community change through collaborative efforts.
Controversy and Contemporary Art
Lori Miles
This course will investigate ways to approach and interpret contemporary artworks that are shocking or controversial in nature--art that surprises, confronts, angers, or repulses the viewer. After introducing the aesthetics and ethics involved in making meaning of difficult images, we will begin investigating the purpose of "shock" in contemporary art. Through case studies and discussion, we will examine works that are controversial by their context; placement, site, or timing of installation. We will, of course, also discuss content-driven controversies; those artists who intentionally choose to work with difficult, often shocking subject matter. Topics covered in these discussions will include obscenity, racism, violence, blasphemy, and politics. During the semester, we will be discussing various social, aesthetic, and legal issues that shape our understanding of shocking imagery in order to define the role of controversy in contemporary art.
Discovering the Deep History of Planet Earth
Tim Cope
The Paleontologist Stephen J. Gould once remarked that if all of Earth history were contained in the length of one's arm, a single swipe of a nail file would wipe out all of human history. This course is about that Deep History: the history of the planet we live on. We will weave Earth and Human history together by exploring how scientists discovered Earth History, and how and why we continue to explore it.
Diversity in Computing
Khadija Stewart
This course examines the history of diversity in computing. Computing is generally viewed as a white male field where women and minorities often feel out of place. In this course, students will research and uncover the rich diverse history of computing to find common misconceptions and understand the need and value of diversity, especially in computing.
Do the Write Thing
Sahar Sattarzadeh
What does it mean to "do the right thing?" Da Mayor, a character in Spike Lee's 1984 groundbreaking film about racial tensions in the United States, Do the Right Thing, says and repeats: "Always do the right thing." The film's title is inspired by words from Malcolm X's speech to Peace Corps workers in December 1964 about the necessity to do what is right in order to preserve and maintain justice and equity. Along these same lines, in this course, we focus on how writing is historically and contemporarily used in creative and innovative educational ways to "do the write thing"—across diverse perspectives and interdisciplinary approaches—to constructively respond to oppression, injustice, and inequity. Students will learn the multidimensional meanings of "education" and "resistance, as well as their capacities, particularly through applying learned writing practices and strategies implemented by activists, artists, educators, and scholars from around the globe, ranging from prison letters, speeches, pamphlets and newsletters, dramatic scripts, radio and podcast interviews, teach-ins, investigative reports, research presentations, storytelling, poetry and spoken word, and street art, for example. Given the thematic nature of the course, students will be engaging in both individual and group activities and projects a/synchronously.
Heart of Darkness
Erik Wielenberg
Every human being has within them the capacity for evil. In this course, we will seek to increase our understanding of human nature, particularly our capacity for evil, including the causes of the capacity for evil as well as resources for resisting or overcoming this capacity. We will launch our investigation of evil with Joseph Conrad's classic 1899 novella _Heart of Darkness_, which tells the story of the apparently noble and "civilized" Kurtz's descent into savagery and evil, and with Chinua Achebe's important critical response to Conrad's novella, _An Image of Africa_. In our quest to understand our own dark hearts, we will draw on philosophy, psychology, literature, and other relevant fields.
Hello AI
Harry Brown
Nick Bostrom, director of the Future of Humanity Institute at Oxford University, predicts that the next century will see the emergence of machine superintelligence, a form of AI far superior to humans in the speed and quality of its thinking. Science fiction imagines a range of superintelligent machines, from resourceful and good-natured helpers to ruthlessly efficient killers. The reality could be even stranger. Bostrom says, "rather than thinking of a superintelligent AI as smart in the sense that a scientific genius is smart compared with an average human being, it might be closer to the mark to think of such an AI as smart in the sense that an average human being is smart compared with a beetle or a worm." This seminar will survey the speculations and anxieties about superintelligence in science, literature, and film. When will it emerge, and in what form? How can we survive and control it? If superintelligence is the next evolutionary leap, how will it force us to redefine the human?
History of the Italian Renaissance [Cancelled]
Michael Seaman
Michelangelo, Leonardo da Vinci, Lorenzo the Magnificent, Machiavelli. These individuals immediately bring to mind the Italian Renaissance, an age that saw an explosion of human ingenuity and creative expression as well as economic development and social experimentation. We will uncover the histories of Florence, Venice, Rome, Milan, Urbino, Siena, and other centers of Renaissance culture, read the works of Renaissance writers, and study the artistic achievements of this influential period. In class, we will focus on close readings in translation and hold constructive discussions of the main problems raised in the historical texts in an effort to develop critical thinking skills. The topics explored in the course include the Florentine republic; Petrarch and the development of Humanism; The Renaissance debate over the ideal form of government; Renaissance Venice; The impact of religious reformation on theology and politics; The Renaissance Papacy; Women in Renaissance Italy; Renaissance education; and the end of the Italian Renaissance, to name a few. Students will gain a thorough understanding of the principles of Renaissance humanism and an appreciation for the supreme artistic achievements of the age. No prior knowledge of Italian history or culture is required.
Intelligent Life
Jeffrey Dunn
What is intelligence and what kinds of things can be intelligent? According to one view, intelligence is closely related to logical reasoning and humans are the only kinds of things that can be intelligent. This view is suggested in the work of the ancient Greek philosopher Aristotle, as well as the 17th Century French philosopher Descartes. But perhaps intelligence extends more widely than this. Perhaps animals or even machines can be intelligent. Perhaps there is extraterrestrial intelligence. Perhaps groups can themselves be intelligent. But then again, perhaps not. And even if there could be machine, extraterrestrial, or group intelligence, how would we know if there were?
In this class we will try to clarify these issues by looking at a variety of work from philosophy, psychology, computer science, and physics. At the end of the course we will look at some startling data that suggests that not even us humans are as intelligent as we think.
Inventing Nature: Art, Landscapes, and Colonialism
Natalia Vargas Márquez
In this interdisciplinary seminar, we are going to review the ways the visual arts (painting, prints, films, etc.) used landscapes as a way to support, resist, or challenge colonialism (as the take-over and occupation of another territory by military and political means) and how those artistic objects affected the ways in which nature, the environment, and our relationship with space, are constructed. We will review examples of different media in the context of the visual art from 1490's until the present. We will watch movies, do close analysis of paintings and prints, as well as read excerpts of novels and poems to explore the relationship between landscapes, nature, and colonialism, and how that is reflected in the visual arts.
Music, Identity, and Culture
Elissa Harbert
Music plays a vital part in every culture in the world as well as in our own lives. This First-Year Seminar will delve into how music works in society and the roles it plays in constructing personal and cultural identities. We will discuss some of the historical and cultural factors that have influenced musical composition and performance over the past 1,000 years. For example, we will consider how musical traditions shape cultural memory and identity, with case studies including West African Djeli (Griot) tradition, Jewish klezmer, and Tuvan throat singing; how popular music and dance styles around the world have upheld and subverted gender norms; how music has been used in worship and rituals in many cultures; and how it has been used in political movements such as the US Civil Rights movement, Black Lives Matter movement, and the South African anti-apartheid revolution, among others. We will explore music as a personal, cultural, and political force that both unites and divides. You will develop the skills to listen more deeply, to write and speak fluently about music, and to reflect on music's roles in your lives and identities. No previous musical experience or ability to read music notation is necessary for this course.
Nero and Seneca
David Guinee
In this seminar you will explore two of the most fascinating figures of the Roman imperial period. Nero ascended to the imperial throne at the age of seventeen (in 49 AD) and would be the last member of the Julio-Claudian family that descended from the great Augustus. He is widely reviled as one of Rome's worst emperors — a monstrous, narcissistic tyrant who persecuted the Christians, ignored the plight of his people, and "fiddled" while Rome burned during the great fire of AD 64. By his side for much of his career was Seneca, the Stoic philosopher, statesman and playwright who educated Nero and tried to guide him in his early life. Our usual picture of these two is incomplete, and both are more complicated than they seem. As we focus on reading, writing, and college study skills in this course we will study the extraordinary monuments and architecture of the period, read ancient and modern historians' analyses of Nero's reign, explore Seneca's letters, philosophical essays and drama, and enjoy selections from the best of "Silver" Latin literature.
Photography and Social Justice: The Camera as a Weapon
Cynthia O'Dell
I picked up a camera because it was my choice of weapons against what I hated most about the universe: racism, intolerance, poverty. -Gordan Parks
In this class, we will learn how photographers, such as Gordan Parks, have used photography as a tool to help them inform the greater public consciousness about injustice. Some of the topics these photographers have addressed from around the world and over time, include: racial violence, poverty, child labor, sexualized violence, migration, war and climate change. We will learn about the photographers intimately, including their life and struggles. Students will respond to films, class discussions, texts and images. Students will also write a major research paper on a photographer. The course will be approached from the perspective of the photographer, with a focus on visual literacy and critical observation. Although, we will not make our own photographs, we will learn how these photographers empower themselves to become agents of change, thereby inspiring all of us.
Pirates, Sailors, and Revolutionaries
David Gellman
The Atlantic Ocean and its seaports gave rise to dramatic expressions of liberty and cruel systems of oppression that birthed the modern world. This course puts sea-borne and sea-bound historical actors—pirates and the navies that pursued them, the enslaved and their captors, sailors and their captains, seaport laborers and their employers, whalers and their wives—on center stage. Out of conflict and collaboration at sea, new economies, new identities, new empires, and new nations formed. We use a variety of sources, including autobiography, online data, scholarly narratives, fiction, and film, to tell these stories. Reckoning with pirates, slavers, and all sorts of other seafarers prompts us to rethink what we mean when we talk about freedom itself--then and now.
The Politics of Sound: Education and the Struggle Over Listening
Derek Ford
From silent protests and boycotts to chants, bullhorns, and gunshots, sounds are political and the political is always sonic. Some even argue that political revolution is the voice and sound of a new people-to-come. In this course, we'll examine the complex history and present of sound and listening as it relates to political and educational struggles.
Portable Power: The Technological Revolution Sparked by the Battery
Bridget Gourley
Battery powered gadgets are ubiquitous in our society, from technology as small as hearing aids or as large as electric cars. Different applications of portable power create different desires and demands that have led to both innovations and disasters. For example, lithium-ion batteries revolutionized the cell phone yet, when poorly manufactured, have gone up in flames. Understanding the desires, demands, value and impact of batteries suggests a liberal arts approach. In this course, we will look at the key scientific advances in the evolution of the modern battery and investigate cutting edge questions in today's battery research. This will take us on an intellectual journey that will touch on the lives of past and current scientists; ethical dilemmas, economic challenges and political intrigue; as well as on an investigation of critical elements of the periodic table required in both batteries and the gadgets utilizing this portable power. Through our focus on portable power, we will learn to parse lay and technical resources, strengthen our skills as both oral and written communicators, and practice thinking deeply and critically. To better understand the scientific aspects of the portable power we will build some electrochemical cells in the laboratory and dissect a few common batteries. This course is appropriate for anyone interested in a broader understanding of how portable power was developed, the current challenges and opportunities, from a variety of perspectives, scientific, economic, political, ethical, environmental and more.
Queer Representation
Victoria Wiet
Associated with the "closet" and once called "the love that dare not speak its name," queer sexuality has a long history of being thought of as something that cannot or refuses to be represented. Yet, ever since the term "homosexuality" was coined in the late 19th century, writers and artists have explored how to depict queer desire for the purposes of both self-expression and community building. This course will examine these depictions, paying particular attention to the connections between how queerness has been represented and developments in queer social history in the US and UK from the 1890s through today. The first unit, "Foundational Representations," will begin with the writing of the so-called "first modern homosexual," Oscar Wilde, before focusing on the arts and literature of the two capitals of early gay culture, Bloomsbury in London and Harlem in New York. Later units will consider the coded ways queer desire was depicted during the conservative backlash of the mid-20th century, from Hollywood comedy to the elite art world; how writers and filmmakers imagined queer history after the rise of Gay Liberation in the 1970s; and finally, the recent proliferation of queer coming-of-age stories among the shortlists for prestigious literary and film awards, such as the short stories of Carmen Machado and the film Moonlight.
Recasting Narratives
Chris White
Contemporary writers often work in (and draw from) a number of different genres. Novels, books of nonfiction, and plays are adapted for film; newspaper articles and short stories become plays; and poetry can lead to longer expressions, evolving into drama, prose, or short films. This hands-on writing, literature, and performance course will explore the transformative process that takes place when one creative form becomes another. Students' final projects may range from research papers/presentations to the creation of short plays to the production of short films based on preexisting work. Texts may include: THE ORCHID THIEF, by Susan Orlean (nonfiction) to ADAPTATION (film), THE SWEET HEREAFTER, by Russell Banks (novel to film), and BROKEBACK MOUNTAIN, by Annie Proulx (short story to film).
Skepticism and Belief
Amity Reading
This course asks students to think critically about what they believe and why they believe it. We will consider both the things we commonly think of when we think of "beliefs" (religious faith, atheism, secular morality, scientific fact, truth, politics, identity categories like race and gender) as well as the not-so-common things (UFOs, ghosts, true love, lying, superstitions, astrology, psychics, and cryptids). We will explore questions of skepticism and belief through a number of different disciplines as we ask ourselves: What makes us "believe" in something? What is the difference between skepticism and doubt? What evidence informs our beliefs? To what extent are beliefs passed down to us from our families and our social groups, and to what extent do we decide for ourselves what we believe? What is the difference between an opinion and a belief? How do competing epistemologies within our society dictate what we can and can't believe? What exactly is an epistemology? These are some of the questions we will be exploring over the course of the semester as we delve into critical theory like Susan Sontag's "On Plato's Cave" as well as pop culture television mainstays like Ghost Adventures.
Stories, Poems, and the Worlds We Are Learning to See
Joe Heithaus
This course will take as its premise that none of us knows much and that fiction and poetry might teach us something, not just about the worlds outside ourselves, but the worlds inside of us. While grappling to write a single short story and a single poem, students will read some of the best contemporary fiction and poetry written in the last decade. As we begin, hopefully, to come out of the pandemic and into a very altered world, we will explore the world altering fiction and poetry of Carmen Maria Machado, Gabriel Bump, Lesley Nneka Arimah, Phil Klay, Anthony Doerr, Natalie Diaz, Ocean Vuong, Cathy Park Hong, and Eduardo C. Corral.
What Comes Next? Revolutionary France in Game and Fiction
Carrie Klaus
Lin-Manuel Miranda's hit Broadway musical Hamilton examines the birth of the United States, not only the war that led to the colonies' independence from Britain, but also, and more importantly, the challenging project of building a nation and the question of who gets a voice in it. In this seminar, you'll learn about the Revolution in France, a nation whose past and present are linked closely to those of the United States. We'll spend the first few weeks of the semester in an immersive role-playing game in which students will reenact the gathering of the National Assembly in Paris beginning in the summer of 1791, two years after the storming of the Bastille. Some students will play conservatives who argue for a return to the Old Regime, others will be radicals who want to abolish the monarchy and create a republic, still others will hold moderate views or represent women and men of lower rank who may not vote but who seek other ways of influencing outcomes. We will grapple with issues of voice and representation throughout the semester, ending with a study of two novellas from the 1820s, one set in French colonies in the Caribbean just after a rebellion of enslaved people, and the other, based on true events, relating the experiences of a young girl from Senegal who is raised in France. This seminar offers students an opportunity to think through and engage with problems that remain critical in the United States, and in the world, today.