First-Year Seminars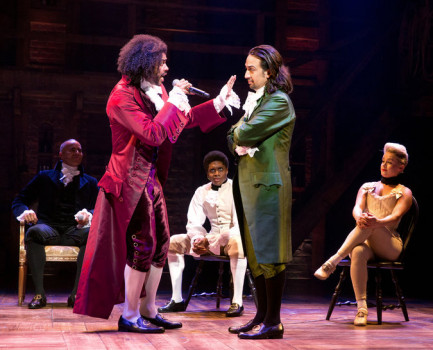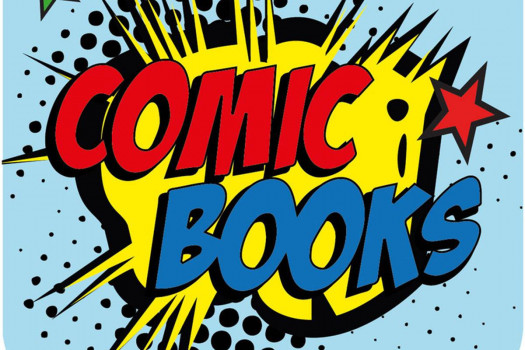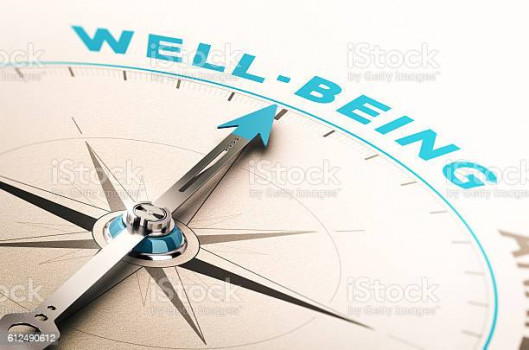 One of your courses will be a first-year seminar. In your portal you will list eight first-year seminars you are interested in taking. Students in the Honor Scholar Program are assigned first-year seminars so they do not need to request one.
Each first-year student's fall schedule will include a first-year seminar. A first-year seminar is a small, discussion-based class that fosters academic discussions where students are encouraged in the exploration of ideas, careful reading of texts, and critical thinking. A first-year seminar is writing-intensive and serves as the first level of DePauw's writing curriculum. In most cases, the instructor is also the students' academic advisor until they declare a major.
First-Year Seminars are not intended to be the first step toward a specific major or career. Instead, they are designed to open new areas of interest and to allow students to think in new ways. Most seminars are interdisciplinary, introducing ideas and ways of thinking from more than one discipline (e.g., political science and environmental studies or chemistry and forensics).
Courageous Conversations First Year Seminars - As noted in their course descriptions, the topic and approach of several of the first year seminar courses relate to a theme we call "Courageous Conversations". These courses, which span a variety of topics, will help students gain comfort in discussing difficult topics related to the course and will also provide students with the opportunity to participate in, and discuss, presentations by outside speakers.
For seminar requests, you will list eight seminars you are interested in taking. Students in the Honor Scholar Program do not request first-year seminars because they are assigned to their seminars.
Fall 2022 First-Year Seminar Descriptions
20th and 21st Century Germany Through Film
Inge Aures
Films and images can have a powerful impact and shape the viewer's perspective of past and current events. This writing intensive seminar offers an introduction to Germany through the lens of German filmmakers. Can we rely on German films as a "truthful" depiction of past or current events? What is a film's relation to reality? What do these films want to accomplish? Are we presented with "accurate" portrayals of life in Germany, or do these films create a new reality? How do these films appeal to our emotions? In what ways do these films contribute to our understanding of Germany and her history?
German film has influenced international film makers, but particularly shaped our image of Germany, her history and her people. We will analyze a wide variety of films, some entirely fictional others based on real events. We will be looking at these film makers work within the larger socio-historical context of German history, politics, and culture. The focus of the course will be on specific films and film directors as well as on historical events that marked German history in the 20th Century such as the Weimar Era, World War II, the Cold War, and the fall of the Berlin Wall. To help us understand these events we will read background information on German history and theoretical articles about German film.
Activist Theater
Caroline Good
Throughout history, theatre has been used to promote social and political activism. Greek playwrights endorsed an anti-war stance through tragedies like AJAX and TROJAN WOMEN. Molière, through his satirical comedy indicted the hypocrisy and corruption of the 17th century church. Susan Glaspell brought the issues of women's rights and the realities of spousal abuse to the forefront. The Living Theatre, Theatre of the Oppressed, and El Teatro Campesino are examples of artists using contemporary theatre to actively impact society through innovative and non-traditional forms by protesting neo-colonialism and corporate greed. And more recent Broadway hits like NEXT TO NORMAL, HAMILTON, and IN THE HEIGHTS have made a profound impact on diversity and cultural awareness in their own unique way. In this seminar, students will both experientially and critically look at how, through artistic means, the theatre has actively pushed boundaries to make a statement for the sake of a better society.
Alternative Autobiographies
Deborah Geis
What's your life story? And how do you plan to tell it? We've all seen and read conventional stories that go from infancy to old age, with all of the "significant events" in between, and many of these are powerful and inspirational. But what if we go outside the box and consider unconventional ways to narrate our lives? This course is designed to explore alternative memoir methods that have received increasing attention in the postmodern era: short-form memoirs, visual and performance art memoirs, graphic memoirs, food memoirs, and performance poetry. In addition to giving short oral presentations, you'll be expected to do some intensive writing that uses a variety of approaches, including the personal essay, the research essay, literary analysis, and other forms.
American Popular Music
Matthew Balensuela
A broad, historical survey of popular music in America from the 19th to the 21st centuries (vaudeville to streaming). While the central narrative of the class will be the development of musical styles of popular songs (with an emphasis on developing critical listening skills), the course will also be concerned with the roles of race, gender, dance, fashion, slang, social justice, and evolving sound recording technologies in shaping American popular music styles.
Ancient Journeys
Pedar Foss
The 'road movie' is a familiar cinematic genre in which protagonists embark on a quest for physical, social, philosophical, artistic or spiritual transformation. Such narrative journeys began long ago in the ancient Near East, Egypt, Greece and Rome. This class examines assumptions and presumptions about the boundaries and borders we cross, the identities we build, the negotiations we make between genders, between mortal and divine, individuality and plurality, 'self' and 'other', and the curiosity that drives us to search beyond the known. The course proceeds along two tracks: ancient literature and modern film. An archetypal mythic theme, the Hero/ine's Adventure, connects many of these voyages, and links them even to our own long, strange trips. What are we searching for -- do we know how to get there -- who will guide us -- what obstacles must we overcome -- whom do we face -- what shall we do when we arrive -- how do we describe the journey to others — and if we return, how have we changed? Texts include: the Egyptian Tale of the Shipwrecked Sailor, The Epic of Gilgamesh, The Odyssey, and the Homeric Hymn to Demeter.
Atlantic Revolutions on Stage, in Stories, and in Game
Carrie Klaus
In this seminar, you will learn about three major revolutions on two sides of the Atlantic in the late eighteenth century: American, Haitian, and French. As you come to know these parallel but distinct revolutions—a colony breaking off from an imperial government, enslaved individuals declaring themselves free and setting up an independent republic, and a people throwing off the yoke of a centuries-old monarchy—you will examine not only historical evidence but also literary and artistic representations (we'll start with Lin-Manuel Miranda's Hamilton). At the end of the semester, you will engage in a role-playing game set in Paris in 1791, in which students take on the identities of French nobles, clergy, and commoners trying to craft a constitution for the new republic. Throughout the semester, we will consider how our own experiences and perspectives shape our understanding of events, past, present, and future.
Be Yourself?
David Alvarez
Be Yourself! This is a strange imperative. Can you not be yourself? Where do you look to find yourself so that you can be yourself? What could stop you from being yourself? If the exhortation is paradoxical, we nonetheless hear it all the time in advertisements, films, music, literature, and even mission statements for liberal arts colleges. Why do we have to make an effort to be ourselves? Our seminar will try to understand what it means to "be yourself" by tracing the history of this modern ethic of authenticity. We'll track the idea that each one of us has our own way of realizing our humanity by closely reading works from Joan Didion, James Baldwin, Augustine, Jean-Jacques Rousseau, Michele de Montaigne, Herman Melville, and others.
Breaking Images: Iconoclasm and Iconophobia in a Global Context
Lyle Dechant
Why do people destroy images? This course will flip the focus of traditional art history: instead of looking at the processes behind the creation of statues, paintings, and other artworks, we will examine the ways they are attacked, erased, dismantled, or demolished. Through close reading and careful looking, we will explore a vast range of iconoclastic activity, from the mutilation of ruler portraits in ancient Mesopotamia, to the tearing down of Confederate statues in the present-day American South. We will investigate the motivations, methods, and goals of image-breakers, and how these relate to politics, religion, class conflict, aesthetics, and other areas of culture. Ultimately our journey into destruction will reveal just how dangerous images can be, both as a means of communication and as a source of power in their own right.
Campus Sustainability 101
Jeanette Pope
In a finite world, the needs of our ever-growing population and rampant consumption strain the resources of the earth and threaten the environment. Due to their complex and global nature, modern environmental problems like climate change, water scarcity, or mass extinctions can be overwhelming and really, really scary. Many individuals who care about both other people and the planet around them are left wondering: "what am I to do?" Fortunately, the practice of sustainability – which balances the needs of people today with those of people in the future – can provide solutions to these challenging problems.
This seminar will explore both the theoretical concepts explicit in different definitions of sustainability as well as consider how to put these ideas into practice. Because there is no universally accepted definition of sustainability, students will critically examine crucial ideas central to the concept of "sustain" (as in "to make last") through readings and discussion to ultimately to build a class definition over the course of the semester. Examples of these ideas include markers of environmental quality; the role of social justice; and organizational principles of systems thinking. The seminar also includes an applied aspect in which students will be able to incorporate sustainability practices into their own lives while also learning about how to participate in positive change at a local, regional, and even global scale.
Whether you take it as a blessing or a curse, there can be no doubt that we live during interesting times. One thing that sets DePauw graduates apart, though, is their ability to think critically, creatively, and compassionately, and therefore do what needs to be done. As the foundation of a DePauw education, this seminar will both challenge and support students in a balance that will helps them grow into the person they want to be.
Chemistry of Art
Hilary Eppley
The production, preservation, and appreciation of art involves scientific concepts, particularly from the fields of chemistry and physics. In this course students will explore scientific ideas that make the creation of different types of artworks possible. We will explore the physics and biology of our perception of color, the historical development and chemistry of pigments and dyes from the stone age through the industrial era, and the development of photographic methods. Students will learn about and use scientific instruments to understand art restoration and the detection of fakes and forgeries. We will also apply scientific concepts from the course in hands-on labs where students will investigate items in DePauw's art collection and create their own art materials and objects.
City Lab: Space Colonization
Glen Kuecker
The 21st century presents humanity with a perfect storm of large-scale, interconnected, global, and synchronous crises that are causing the soft collapse of the modern system. A common factor in the perfect storm is the process of urbanization as it is present within climate change, energy transition, ecological degradation, demographic shifts, pandemics, political stress, and economic instability. City Lab approaches urbanism's presence with a basic research question: to what extent do cities help or hurt us weather the perfect storm. Addressing this question, City Lab works as a research workshop that engages individual research projects into a common course topic that is at the cutting edge of academic understanding. For this seminar, City Lab examines the topic of space colonization. We will approach space colonization as a "gamer changer," a force powerful enough to transform our systemic crises and alter the process and outcome of modernity's soft collapse. Student research projects will examine to what extent space colonization transcends the planetary limits that constitute a core factor driving the soft collapse, as well as the extent it reproduces, even deepens, the perfect storm. While space colonization is about what happens when humans go beyond earth, it invites new questions, themes, and understandings about what it means to be human on earth. At the end of the semester, students will learn about urban studies, peace and conflict studies, complex systems theory, and space colonization. Additionally, students will acquire experience with college level writing and the process of conducting social science research.
Climate Change and Philosophy
Rich Cameron
​Climate change poses significant philosophical problems. For example, it poses problems in epistemology or the theory of knowledge: what do we know about climate and how do we know it? How do we explain the gulf between the scientific "consensus" on climate change and public skepticism? And so on. Moreover, it raises problems about who we are (e.g., what responsibilities do we have and why?) and what it means to be an educated person in the 21st century. Can we learn to imagine living well yet sustainably, what will we need to know in order to live well in a climate changed world? The course will introduce students to research from a wide range of fields and in both the physical and social sciences and responses to the climate crisis of many forms. But our primary focus throughout will be on climate as posing existential questions each of us needs to grapple with: who am I and what should I do given the world as it is?
Conceptualizations of Time in History
Jinyu Liu
How was time conceptualized, regulated, and measured across cultures and time? Was "time" a neutral concept? What accounted for the different conceptualizations and articulations of time in different cultures? Before the invention of "BC/BCE" and "AD/CE", how was chronology expressed? How many different types of "time" have human societies seen and used? And how did certain ways of regulating time become more dominant than the others? How were "hours", "minutes", "seconds" invented? And what were their significance in constructing human relationship with nature, society, and so on? Can we imagine a society without calendars or clocks? What was the relationship between modernity and time keeping? Based on critical reading of archaeological, medical, technological, philosophical, literary, and religious sources, as well as critical engagements with scholarly writings, this course explores these interconnected questions in order to understand one of the fundamental fabrics of our lives. This is a discussion-based class "that fosters academic discussions where students are encouraged in the exploration of ideas, careful reading of texts, and critical thinking."
Courageous Conversations: Art and Money
John Berry
Why does some art sell for millions? How does the art market work and how does it affect how we view, create, and experience art? Through writing, art-making, readings, films, and discussion, this course will introduce students to the complex and ever-changing relationships between capitalism, patronage, commodity, and art. We will explore the possible distinctions between "good art" and "valuable art", different factors that contribute to art's perceived value, and the contemporary concept of artist-as-brand.
Courageous Conversations: Art, Labor, and Laziness
Sarah Cowan
This course attempts to make sense of productivity culture by looking at the work of contemporary artists. Students will learn to look carefully at art, labor, and laziness and to think deeply about their own relationship to work.
​Courageous Conversations: The Costs of Being Different
Caitlin Howlett
This course explores a variety of critical conversation about the literal (financial/economic) and metaphorical (or social, emotional, cultural, psychic, etc.) costs of being situated outside of, or beyond, what is considered "normal," "average," "typical," or "expected" in educational spaces. Together, we will look at how differences across and between the categories of race, gender, sexuality, ability, class, religion, citizenship status, and nationality function as markers of difference with unique economic and material consequences in the United States and beyond. We will read and discuss work from economists, legal scholars, philosophers, historians, policy makers, and public scholars and figures who do work on diversity and education in order to ask and reflect upon questions about education's relationship to equity, justice, and progress.
Courageous Conversations: The Cyborg and the Trickster: The Human Educational Machine
Rebecca Alexander
The cyborg, part human, part machine, is increasingly implicated in multiple educational spaces: Our learning and teaching lives are increasingly wedded to technology, which becomes both a formal and informal space of learning; the standardization of teaching has caused many teachers to complain that they are being reduced to robots in the classroom; and technology, and social media in particular, have become powerful spaces and mediums of educational protest. The cyborg also symbolizes hybridity, duality, and multiplicity. Increasingly this image speaks to the border crossing, mixed race, queer, and contested identities young people struggle to articulate, express, and organize around. The figure of 'the trickster,' speaks to how to organize, communicate, speak, write, think and be amidst multiplicity and contradiction. In this course we will explore the cyborg and the trickster, looking at fiction, film, theory, and art that plays with and explores the human, the machine, and the border crosser in educational space.
Courageous Conversations: 9/11 and the War on Terror
Jeff Kenney
This course explores the historical and political origins of 9/11 and America's subsequent global response—the War on Terror (WOT). It traces out the rise of militant Islam in the Middle East, the militant turn from the "near enemy" of regional governments to the "far enemy" of the West, and the successful Afghan war against Soviet occupation, which served as an inspiration and training ground for al-Qaeda's global jihad. Then the focus turns to America's decades-long WOT that resulted in two U.S.-led wars in Iraq and Afghanistan, along with temporary occupations and faltering attempts at nation-state building in both countries; massive loss of life, especially among local populations; expenditure of trillions of dollars; and the creation of an extra-legal detention center at the Naval Station Guantanamo Bay (Cuba) to hold "terrorists." This event history provides the opportunity 1.) to discuss and debate Islamist ideology, the rise of global jihad, and Western foreign policy in the Muslim world, and 2.) to wrestle with some important and uncomfortable questions: Did U.S. foreign policy play a role in 9/11? Was the WOT necessary or legal? Is America safer as a result? Is the Middle East more stable? Has "terrorism" diminished?
Courageous Conversations: Science and Religion: Conflict or Consilience
Jeff Dunn
Science and religion have both had, and continue to have, a tremendous impact on our world. These two institutions seem to have some parallels: they each have committed adherents, they each seem to give us a particular way of looking at the world, and they each purport to reveal to us the ultimate structure of reality. But science and religion are often thought to be in deep conflict with each other. In this class, we'll tackle that central question: is there a conflict between science and religion? Along the way we'll address particular points of controversy such as evolutionary theory, the big bang, the existence of miracles, and faith. We'll also try to get clearer on the nature of science and religion themselves.
Courageous Conversations: Scientific Explorations of Well-Being
Christina Wagner
While the transition to college is exciting, it is also filled with stress and confusion. Many students could benefit from a better understanding of stress, coping, health and exploring what truly brings meaning to life. This course is devoted to exploring what science can tell us about how to manage stress and live a whole-hearted, values-driven, meaningful life. Psychological research pinpoints very specific behaviors, thought patterns, and ways to work with emotions that lead to greater satisfaction with life. This course is all about investigating these evidence-based practices and trying them out in daily life as students develop their work-life balance in college. Students might be surprised to learn what truly brings happiness (hint - it's not good grades or money). Topics include, but are not limited to understanding the stress response, growth mindset, mindfulness, gratitude, compassion, and time management.
Diversity in Computing
Khadija Stewart
This course examines the history of diversity in computing. Computing is generally viewed as a white male field where women and minorities often feel out of place. In this course, students will research and uncover the rich diverse history of computing to find common misconceptions and understand the need and value of diversity, especially in computing.
Empty Bowls Pottery Project
Meredith Brickell
Students in this studio art course will help address food insecurity in our local community by volunteering at a local food pantry and making ceramic bowls on the potter's wheel for an Empty Bowls fundraising event that will take place in spring 2023. In addition to this hands-on learning, we will use readings and writing to support class discussions about food insecurity and the ethics of community-based art.

No previous art experience necessary. An interest in creativity, community, and collaboration encouraged. Learn more about Empty Bowls here: emptybowls.com
Gender and Sexuality in Comics
Kelley Hall
Comic books have been part of American culture for a century. As cultural artifacts, they tell us a great deal about what is important in our culture and to whom it is important. The goal of this course is to examine the ways in which comic books and graphic novels portray gender and sexuality in contemporary and complex ways. We will begin by examining and understanding comics as a medium. Then we turn our attention to how gender and sexuality are represented in comics and shaped by historical context, with an emphasis on the superhero genre and the more recent trend of autobiographical graphic novels. The course takes an intersectional approach in which we consider the ways that gender and sexuality intersect with race, ethnicity, and (dis)ability. We will be reading a range of comic books, graphic novels, and excerpts from popular press books. For the final project, students will create their own comic on a topic of their choice. This seminar is recommended for students interested in Women's, Gender, and Sexuality Studies, sociology, media, and popular culture.
Great Books of Islamic Civilization, 600–1500
Nahyan Fancy
This seminar will introduce students to some of the classical literature of Islamic civilization. Popular discussions abound over what Islam is and is not, what Muslims can and cannot do, and the relationship between Islamic and Western civilization; however, these discussions are rarely based upon reading the works of actual Muslims from the classical era that continue to be treasured by many Muslims (religious and secular) across the world. And much like the great books of Western Civilization, these works of Islamic civilization are great precisely because they speak directly to many issues of our contemporary world, whether on science and religion, theories of knowledge, aesthetics and beauty, philosophy and ethics, etc. Some key works we shall read include: al-Jahiẓ's Book of Animals, The Brethren of Purity's The Case of the Animals Versus the Humans, Ibn Ṭufayl's Ḥayy ibn Yaqẓān—the philosophical fable that inspired Robinson Crusoe, and Rūmī's Masnavi—a book of poetry that is known as the Persian Qur'an and whose author is the best-selling poet in the United States.
History of the Italian Renaissance
Michael Seaman
Michelangelo, Leonardo da Vinci, Lorenzo the Magnificent, Machiavelli. These individuals immediately bring to mind the Italian Renaissance, an age that saw an explosion of human ingenuity and creative expression as well as economic development and social experimentation. We will uncover the histories of Florence, Venice, Rome, Milan, Urbino, Siena, and other centers of Renaissance culture, read the works of Renaissance writers, and study the artistic achievements of this influential period. In class, we will focus on close readings in translation and hold constructive discussions of the main problems raised in the historical texts in an effort to develop critical thinking skills. The topics explored in the course include the Florentine republic; Petrarch and the development of Humanism; The Renaissance debate over the ideal form of government; Renaissance Venice; The impact of religious reformation on theology and politics; The Renaissance Papacy; Women in Renaissance Italy; Renaissance education; and the end of the Italian Renaissance, to name a few. Students will gain a thorough understanding of the principles of Renaissance humanism and an appreciation for the supreme artistic achievements of the age. No prior knowledge of Italian history or culture is required.
"I Believe in America": Seeing American Culture Through the Gangster Film
Mike Sinowitz
"As far back as I can remember I always wanted to be a gangster." That's Henry Hill's first line in Goodfellas (1990). Perhaps very few of us shared Henry's dreams in quite the literal way Henry views that desire, but it is undeniable that American culture has been fascinated by the figure of the gangster and the life that he has led. From the days of silent pictures through today, the gangster film has remained tremendously popular. Our class will consider why and how these films have reflected and critiqued the periods from which they have come. From The Great Gatsby onward, the gangster figure has a perverse relation to some of the enduring myths of this country-- particularly the American dream. Gatsby also introduces the gangster as a 20th-century version of the American preoccupation with self-invention (or reinvention). At other times, the gangster film has been used to consider the importance of family, of capitalism, of loyalty and friendship. Our class then explores these relationships through looking across the history of this film genre. In addition, the class will introduce students to how to do visual, film analysis. We will also focus on how to write about film, and develop writing strategies that will apply to our essays and essays students write in the future. Our texts will include White Heat, Scarface, Bonnie and Clyde, The Godfather, Goodfellas, and Menace II Society.
Myth and Conquest: Spain and the Americas
Ryan Bean
The history of early modern Spain and its overseas empire in Latin America is shrouded in myth, much of which continues to live on in today's popular culture. Indeed, one does not have to look further than Hollywood movies, the Harry Potter books, and Monty Python to see that these historical fictions are still alive and well. Drawing on a variety of historical and popular sources, this course will challenge the myths and stereotypes—collectively known as the "Black Legend"—that still cloud the history of Spain and Spanish America. Specifically, you will examine common misconceptions regarding the conquest and colonization of the Americas, the Inquisition, the Spanish Empire's scientific achievements, and more. You will learn how and why these myths began, and will explore the films, books, and TV shows that keep these myths alive in the 21st century. By analyzing the Black Legend and its enduring appeal, you will develop your historical knowledge, as well as your writing, critical-thinking, and communication skills.
The Olympic Games
Robert Dewey
This class will focus upon the "modern games" developed by Baron Coubertin and first staged in Athens in 1896. Fundamental questions posed by the class include the following: What is "Olympism" and how have its values shifted? In what ways do social class, race, gender and perceived ability intersect with questions of who competes, when and how? How do the Olympics illuminate politico-historical contexts? What are the rituals and meanings of Olympic symbols and spectacle? What is the International Olympic Committee and how has it deliberated over sportsmanship, cheating scandals, athlete protests and the tensions between amateurism and professionalism? What has been the impact of print, broadcast and more recently, social media on the conduct of the games and their meanings?
Orality, Literacy, and Aurality: A Tension of Registers
Alejandro Puga
How and when we write and speak implies multiple levels of social coding. Western discourse presumes that literacy and written expression represents the highest level of communication, but do we always do so with the intent of democratizing knowledge?. We may value oral production, and, in a digitized and mediated world, we may celebrate the presence and production of soundscapes, but we also consider these as kinds of literacy. This course will explore how different literary and other cultural texts oralize a written text, and how they incorporate aurality, or the discourse of sound, in an effort to question our assumptions about literacy. We will explore theories that are relevant to these issues. While the course will focus on literature, films, and other cultural products from the Hispanic world, students will also need to discuss samples of texts, music, and other forms of expression that are simultaneously written, spoken, and sounded.
Pirates, Sailors, and Revolutionaries
David Gellman
The Atlantic Ocean and its seaports gave rise to dramatic expressions of liberty and cruel systems of oppression that birthed the modern world. This course puts sea-borne and sea-bound historical actors—pirates and the navies that pursued them, the enslaved and their captors, sailors and their captains, seaport laborers and their employers, whalers and their wives—on center stage. Out of conflict and collaboration at sea, new economies, new identities, new empires, and new nations formed. We use a variety of sources, including autobiography, online data, scholarly narratives, fiction, and film, to tell these stories. Reckoning with pirates, slavers, and all sorts of other seafarers prompts us to rethink what we mean when we talk about freedom itself--then and now.
Reading and Writing the Holocaust.
Julia Bruggermann
The Holocaust was one of the defining experiences of the 20th century and the memory of its horrors continues to haunt our imaginations. In this course we will examine the background, development, and the historical and moral impact of the Holocaust in Europe and America. We will use historical documents and historical scholarship, but also literature, autobiography, films, etc. specifically with an eye to developing our reading and writing skills.
STORY MAPS: Dissecting the Structure of the One-Hour Television Pilot
Samuel Autman
The Greek philosopher Aristotle believed that every drama must have a beginning, a middle and an end. It's the classic three-act structure. Traces of this narratological wisdom is embedded in the stories of the TV pilots that launched such shows as The Walking Dead, Breaking Bad and Scandal. The creators of these successful programs all follow a classic story map. Using TV pilots, students will uncover, dissect and analyze these storytelling ingredients that also apply to books, movies and novels. For their final assignment they will map out the structure of their favorite TV pilot.
The Trojan War
David Guinee
The story of the Trojan War has fascinated readers and scholars for over two thousand years. The Iliad, Homer's description of a pivotal period of the war and the struggle between the Greek Achilles and the Trojan Hector, and the Odyssey, the tale of Odysseus' struggle to return and reclaim his place back on the island of Ithaca have exerted an enormous influence on subsequent literature, art, and culture. In this course we will carefully study Homer's two great epics, exploring their composition and transmission, as well as other ancient sources on the war, such as plays of Sophocles and Euripides and the Roman epic the Aeneid by Virgil. We will also explore the existence of Troy itself — it's archaeological remains and how they were found in the earliest days of modern archaeology.
World Without Walls: Migration in Human History
Anthony Andersson
Migration has always been a defining feature of humanity, from seasonal cycles to the crossing of entire continents. It has shaped our bodies, our cultures, and our history. Sometimes people move because they are pushed—by natural disasters, declining resources, or by other people—and sometimes because they are pulled by hopes of a better life over the horizon. Often, it is a mix of both. This class puts 21st-century patterns of global migration (and efforts to control it) into the deep historical context in which it belongs, from the African savannah to the settling of the Americas and beyond.