First-Year Seminars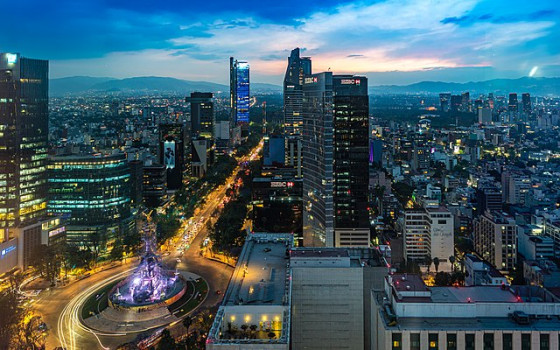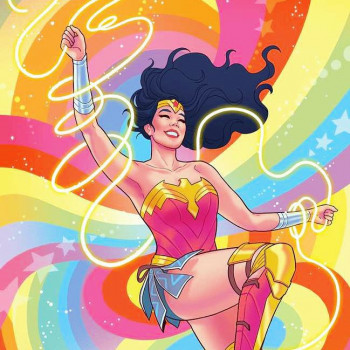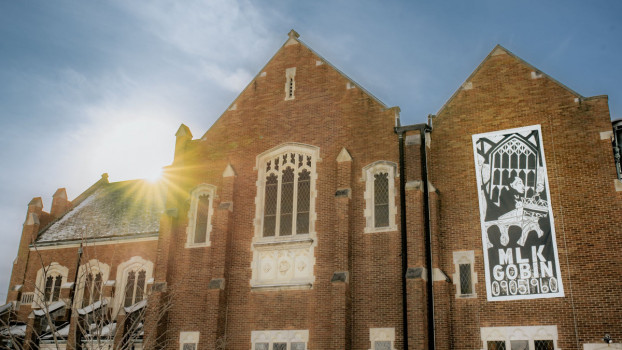 One of your courses will be a first-year seminar. In your portal you will list eight first-year seminars you are interested in taking. Students in the Honor Scholar Program are assigned first-year seminars so they do not need to request one.
Each first-year student's fall schedule will include a first-year seminar. A first-year seminar is a small, discussion-based class that fosters academic discussions where students are encouraged in the exploration of ideas, careful reading of texts, and critical thinking. A first-year seminar is writing-intensive and serves as the first level of DePauw's writing curriculum. In most cases, the instructor is also the students' academic advisor until they declare a major.
First-Year Seminars are not intended to be the first step toward a specific major or career. Instead, they are designed to open new areas of interest and to allow students to think in new ways. Most seminars are interdisciplinary, introducing ideas and ways of thinking from more than one discipline (e.g., political science and environmental studies or chemistry and forensics).
For seminar requests, you will list eight seminars you are interested in taking. Students in the Honor Scholar Program do not request first-year seminars because they are assigned to their seminars.
Fall 2023 First-Year Seminar Descriptions
American Popular Music
Matthew Balensuela
A broad, historical survey of popular music in America from the 19th to the 21st centuries (vaudeville to streaming). While the central narrative of the class will be the development of musical styles (with an emphasis on developing critical listening skills), the course will also be concerned with the roles of race, gender, dance, popular culture, social justice, and evolving sound recording technologies in shaping American popular music styles.
Be Yourself!
David Alvarez
Be Yourself! This is a strange imperative. Can you not be yourself? Where do you look to find yourself so that you can be yourself? What could stop you from being yourself? If the exhortation is paradoxical, we nonetheless hear it all the time in advertisements, films, music, literature, and even mission statements for liberal arts colleges. Why do we have to make an effort to be ourselves? Our seminar will try to understand what it means to "be yourself" by tracing the history of this modern ethic of authenticity. We'll track the idea that each one of us has our own way of realizing our humanity by closely reading works from Joan Didion, James Baldwin, Augustine, Jean-Jacques Rousseau, Michele de Montaigne, Herman Melville, and others.
Biology Writing
Dana Dudle
The U.S. National Academy of Sciences recently identified four areas of critical need for the next several decades: sustainable food production, protection of ecosystems in the face of global change, development of renewable energy, and improvement in individual human health. Each of these crucial issues relates directly to understanding biological patterns and processes. To collaborate on solving these problems, scientists and the general public need to engage with each other. Scientists need to write clearly about complex, interdisciplinary topics for a general audience; meanwhile, community members must learn to read scientific texts with confident minds and critical eyes. And all of us need to consider what roles science communication should play in our collective pursuit of equity, justice, and sustainability in society. In this first-year writing seminar, we will approach texts from the popular press and from the scientific literature that will help us learn about food production, human health, environmental conservation, and more. We will write clear, concise, precise, and creative prose exploring these texts, and practice ways to present data in ways that can inform and engage our communities. As a final project, students will have an opportunity to read and write about biological topics relevant to their own lives.
Campus Sustainability 101
Jeanette Pope
In a finite world, the needs of our ever-growing population and rampant consumption strain the resources of the earth and threaten the environment. Due to their complex and global nature, modern environmental problems like climate change, water scarcity, or mass extinctions can be overwhelming and really, really scary. Many individuals who care about both other people and the planet around them are left wondering: "what am I to do?" Fortunately, the practice of sustainability – which balances the needs of people today with those of people in the future – can provide solutions to these challenging problems.
This seminar will explore both the theoretical concepts explicit in different definitions of sustainability as well as consider how to put these ideas into practice. Because there is no universally accepted definition of sustainability, students will critically examine crucial ideas central to the concept of "sustain" (as in "to make last") through readings and discussion to ultimately to build a class definition over the course of the semester. Examples of these ideas include markers of environmental quality; the role of social justice; and organizational principles of systems thinking. The seminar also includes an applied aspect in which students will be able to incorporate sustainability practices into their own lives while also learning about how to participate in positive change at a local, regional, and even global scale.
Whether you take it as a blessing or a curse, there can be no doubt that we live during interesting times. One thing that sets DePauw graduates apart, though, is their ability to think critically, creatively, and compassionately, and therefore do what needs to be done. As the foundation of a DePauw education, this seminar will both challenge and support students in a balance that will helps them grow into the person they want to be.
Controversy and Contemporary Art
Lori Miles
This course will investigate ways to approach and interpret contemporary artworks that are shocking or controversial in nature--art that surprises, confronts, angers, or repulses the viewer. After introducing the aesthetics and ethics involved in making meaning of difficult images, we will begin investigating the purpose of "shock" in contemporary art. Through case studies and discussion, we will examine works that are controversial by their context; placement, site, or timing of installation. We will, of course, also discuss content-driven controversies; those artists who intentionally choose to work with difficult, often shocking subject matter. Topics covered in these discussions will include obscenity, racism, violence, blasphemy, and politics. During the semester, we will be discussing various social, aesthetic, and legal issues that shape our understanding of shocking imagery in order to define the role of controversy in contemporary art.
Cyborg Symphonies: What Makes Art Human
Teagan Faran
Jan Vogler stated that "Art is…what makes us human." In the age of electronic music, we have augmented humanity beyond our own natural abilities. From Spotify algorithms to synthesizers to AI-generated scores, our relationship to art has become reliant on machines. What does this mean for how we define ourselves as human and how we value art in the 21st Century? Using tools from DePauw's Electronic Experimentation Lab, "Cyborg Symphonies" explores the relationship we have with expressive creation and android artists.
Diverse Perspectives in Theatre
Dennis Sloan
This course prepares students with skills that will be both necessary and useful for academic inquiry and university-level writing. Course content will explore the diverse of perspectives from, through, and about which theatre is made in the United States, many of which are often ignored and erased by traditional and colonialist studies of theatre. Areas of study will include African American, Latinx, Asian American, Indigenous American, Feminist, Queer, and CRIP theatre. Through the process of decolonializing US theatre, students will have opportunities to learn and practice a variety of skills and practices vital to successful writing and study at the university level.
Does it really take me 10,000 hours of practice to become a professional athlete?
Matthew Beekley
You may have heard of the "10,000-hour rule", popularized by Malcom Gladwell in his book Outliers, suggesting it takes a person 10,000 hours of practice to "turn pro." But does it really take 10,000 hours of practice to become a professional athlete? Where was this original research done? Does it really suggest you need 10,000 hours of practice? Does "talent" or genetics play a role in athletic performance at all? This class will discuss these ideas and teach you how to search, read, understand and summarize some of the scientific literature pertaining to these popularized concepts.
Finding (your place in) Putnam County
Greg Schwipps
Creative nonfiction, like fiction or poetry, is a type of creative writing. As such, it uses the tools of the creative writer: figurative language (similes, metaphors), dialogue, flashbacks, scenes, frames – in short, tools that increase the dramatic effect of a piece of writing. Various types of creative nonfiction exist: personal essays, articles, travel accounts, profiles, memoirs and narrative histories.
The second component of this course involves the subject area we will explore in our creative nonfiction writing: Greencastle, the place, and its surrounding areas. While you will be able to investigate your own past and places in personal narratives, most of the writing you do in this class will in some way involve the local community. My hope is that this practice gives you both practical experience with creative nonfiction writing and a better sense of where you will live for the next four years.
French Short Stories
Carrie Klaus
What is a short story? A piece of fiction that can be read in a single setting? That focuses on one moment or a unified set of actions? Something else? We'll begin this first-year seminar by talking about many different ways of thinking about short stories and by sharing some of our favorites. We'll spend the rest of semester reading lots of examples of short fiction originally written in French (we'll read English-language translations!), from the sixteenth century to the twenty-first, including works by writers born in France, Switzerland, Belgium, Algeria, Senegal, Mauritius, and beyond. Readings will include fairy tales (and their reworkings), fantasy, ghost stories, love stories, travel narratives, and more, and will also include some experimental prose such as "three-line novellas" and an early "choose your own adventure" story. Students will do lots of writing, both creative and critical, from journaling and freewriting to a short research paper at the end of the semester. They may even write a story of their own!
From Stage to Screen
Caroline Good
This course will focus on the process and evolution of major theatrical works from the page to the stage, and subsequently to the big screen. We will explore the societal influences, contexts, and impacts of the theatrical performances, their own adaptions over the years, and their film counterparts. We will examine how artists' scripts were adapted to a different medium, time, and place; how the biases of the artists influenced what was kept and what was cut–or added into the film versions; and will look closely at how their commentary and the specific issues that they address altered between the mediums and over time. We will also analyze the many different audience and reviewers' reactions to these works. Amidst this exploration, students will be looking closely at the theatrical conventions and cinematic techniques that aided in the storytelling within these works and applying these to projects of their own, turning their own dramatic writings into short films. Some of the plays (and their film counterparts) that we will cover are: FOR COLORED GIRLS WHO HAVE CONSIDERED SUICIDE WHEN THE RAINBOW IS ENUF by Ntozake Shange, THE SEAGULL by Anton Chekhov, FENCES by August Wilson, THE CRUCIBLE by Arthur Miller, OTHELLO and ROMEO & JULIET by William Shakespeare.
The Future (and Past) of Work
Howard Pollack-Milgate
In this course, we will examine "work" from many different perspectives. We begin with basic questions: Why are some activities counted as work and valued in various ways, while others are not; what work is necessary and which is not; how are work and play related? What part of our lives is work and how does work fit with our bodies and our life cycles? Of course, work has been part of every historical society. What different forms of the organization of work have existed, and how have societies distributed different types of work among their members and defined different segments of society by their work? How is labor in the modern world different from premodern work, and how have questions about labor and its distribution become the center of modern politics (socialism)? We will investigate how work has changed with the development of new technologies and various 'industrial revolutions,' how work has influenced and been influenced by the natural environment and population flows, and contrast the organization of work in current-day Germany and in the US, both statistically and culturally. Finally, we will look at how the future of work has been imaginatively envisioned, past and present. Students will be given wide latitude to pursue their own interests related to the course theme.
Gender, Sexuality, and LGBTQ in Comics
Kelley Hall
The goal of this course is to examine the ways in which comic books and graphic novels portray gender and sexuality, with an emphasis on LGBTQ+ history and identities in the United States. We begin by examining sociological frameworks for the course and an understanding of comics as a medium. Then we turn our attention to how a variety of queer identities are shaped by historical context and represented in comics or adaptations of comics in other media such as musical theater or video games. The course takes an intersectional approach in which we consider the ways that gender and sexuality intersect with other social categories such as race, ethnicity, and social class. We will be reading a range of comic books, graphic novels, and excerpts from popular press books. For the final project, students will create their own comic on a topic of their choice. This seminar is recommended for students interested in Women's, Gender, and Sexuality Studies, sociology, media, visual arts, and popular culture.
German Fairy Tales and Other Fantastic Stories
Inge Aures
What is a fairy tale? We all fondly remember enchanting fairy tales from our childhood that mesmerized us and impacted our perception of the world—be it conscious and/or subconscious. Think of "happily ever after"! Did you know that many of the traditional fairy tales we have been told as a child originated from German oral tradition and were collected by the Brothers Grimm in the 19th century? Originally, these stories were meant for adults but today we perceive them as children's literature. We will be reading and interpreting a wider variety of fairy tales (some well-known others lesser-known), other fantastic (literary) stories, adaptations of fairy tales, and modern retellings. What do those stories tell us about culture and society, about gender roles, about right or wrong? Are there specific themes and motifs we can identify? What archetypal characters can we identify? What roles do animals play? What is the role of magic in fairy tales? How do these tales articulate taboos? What is the punishment for misbehavior? What is the reward for ideal behavior? And, of course, what is the role of love? Why do these stories seem timeless and still appeal to us in the 21st Century? In addition to reading and discussing these stories, students will hone their writing skills—we will practice writing as a class, in group and partner work, and individually. We will practice a variety of writing styles and forms as well as informal, creative, critical, and analytical writing.
Heart of Darkness
Erik Wielenberg
Every human being has within them the capacity for evil. In this course, we will seek to increase our understanding of human nature, particularly our capacity for evil, including the causes of the capacity for evil as well as resources for resisting or overcoming this capacity. We will launch our investigation of evil with Joseph Conrad's classic 1899 novella "Heart of Darkness", which tells the story of the apparently noble and "civilized" Kurtz's descent into savagery and evil, and with Chinua Achebe's important critical response to Conrad's novella, "An Image of Africa." In our quest to understand our own dark hearts, we will draw on philosophy, psychology, literature, and other relevant fields.
History of the Italian Renaissance
Michael Seaman
Michelangelo, Leonardo da Vinci, Lorenzo the Magnificent, Machiavelli. These individuals immediately bring to mind the Italian Renaissance, an age that saw an explosion of human ingenuity and creative expression as well as economic development and social experimentation. We will uncover the histories of Florence, Venice, Rome, Milan, Urbino, Siena, and other centers of Renaissance culture, read the works of Renaissance writers, and study the artistic achievements of this influential period. In class, we will focus on close readings in translation and hold constructive discussions of the main problems raised in the historical texts in an effort to develop critical thinking skills. The topics explored in the course include the Florentine republic; Petrarch and the development of Humanism; The Renaissance debate over the ideal form of government; Renaissance Venice; The impact of religious reformation on theology and politics; The Renaissance Papacy; Women in Renaissance Italy; Renaissance education; and the end of the Italian Renaissance, to name a few. Students will gain a thorough understanding of the principles of Renaissance humanism and an appreciation for the supreme artistic achievements of the age. No prior knowledge of Italian history or culture is required.
Humanity's Geologic Legacy
Tim Cope
The Paleontologist Stephen J. Gould once remarked that if all of Earth history were contained in the length of one's arm, a single swipe of a nail file would wipe out all of human history. This course is about the history of the planet we live on and whether humans have made a permanent mark on it. We will weave Earth and Human history together by exploring events in Earth's deep history, how they are investigated from our vantage point in the present-day, and using those concepts to consider the long-term impact of human civilization on the planet.
Leadership in an Age of Disruption
Glen Kuecker
One of DePauw University's branding slogans is "The Leaders the World Needs Now." This course invites thinking about the meaning and practice of 21st century leadership by asking what the world actually needs now? Students will explore what the word needs now by examining the large-scale, intersecting, global processes of climate change, energy transition, ecological degradation, food and water insecurity, demographic shifts (growing and eventual shrinking, aging, and urbanization), pandemics, economic stress, and political instability. Students will use complex systems theory to develop understandings of how these processes are generating a liminal state of system transition that constitute our current age of disruption. Additionally, the course considers how game-changers, such as artificial intelligence and space colonization, will influence the transition's liminal state in creating a dynamic landscape of opportunity, innovation, and creativity that constitutes the meaning and practice of 21st century leadership. The course aims to introduce students to value of liberal arts education for leadership in the age of disruption through a series of case studies and workshops, including the promise and limits of Environmental, Social, and Governance (ESG) platforms, Post-2015 Agenda, Risk, as well as Diversity, Equity, and Inclusion (DEI) frameworks.
The Library: Knowing Everything
Joe Heithaus
Welcome to DePauw and its newly renovated library. This course will be about students and their own curiosities as we explore each aspect of our new library -- archives, reference, technology, and the stacks and stacks of books and periodicals. We'll read history, science, poetry, literature, and examine art, maps and everything else just by perusing the oversized book collection. All human knowledge will be at our disposal and as such we'll be looking at incredible triumphs and discoveries, but also the more insidious ways racism, sexism, and homophobia are reflected in the ways we collect and interpret knowledge. We'll discuss ways the library itself can be an engine for change and possibility as we face crises of climate change, injustice, inequity, and violence all around us. Basing our course in the library, will allow new students at DePauw to examine and think about the inner-workings of anything from bacteria to business.
The Magic Circle: Introduction to Ludology
Harry Brown
Do you like to play games? Are you interested in their forms and history? Did you ever think of designing a game? There's a class for that. Ludology is the study of games, including their forms, history, and role in contemporary culture. In his book Homo Ludens, the cultural historian Johan Huizinga argues that game play has a central role in the development of civilization. Games, like civilization itself, contrive rules of order for human action, structuring experience to make life more meaningful. Play underlies religion, philosophy, literature, art, politics, and warfare. What distinguishes a game from other activities, Huizinga suggests, is the demarcation of a "magic circle," or sacred space in which special rules apply and play occurs. Huizinga describes these spaces as "temporary worlds within the ordinary world, dedicated to the performance of an act apart": a temple, an arena, a stage, a card table, a backyard or a battlefield. But the magic circle is not simply a place where we divert ourselves from the more serious business of life; it is a place where we explore the rules and the meaning of life. The seminar begins with Huizinga's premise that games can serve as a lens for understanding civilization and culture. We will consider their distinct forms and genres, including the board and table games, sports, role-playing games, and digital games. We will consider the relation between games and literary forms such as drama, poetry, and fiction. We will also consider games as a rhetorical device, a medium for promoting ethical and political ideals. Our reading will cover a spectrum of disciplines and our assignments will include game play, analysis, and collaborative design.
Mexico City
Glen Kuecker
This course invites students to the world of critical thinking by introducing them to a megalopolis, Mexico City. The foundation of our introduction comes from two texts, Hernandez' Down and Delirious in Mexico City and Goldman's Interior Circuit. The chronicles of Mexico City serve as case studies of everyday life in the megalopolis. To analyze these texts, students will learn several core concepts from urban studies that build out from the consideration of everyday life to the larger urban processes that constitute Mexico City as a megalopolis. Students will gain insight about the challenges of 21st century urbanization, which raises the core puzzle for our collective work: to what extent will cities help or hurt us weather the crises of the 21st century. Exploring what Mexico City teaches us about that puzzle brings us to learning complex systems theory and how it informs our thinking about urban studies but also our interpretation of everyday life in the megalopolis. Finally, we put our evolved thinking about Mexico City into a conversation with ideas from peace and conflict studies, especially the place of non-violent conflict transformation within the processes of 21st century urbanism and everyday life in a megalopolis. Students will produce a semester-long essay that provides their interpretation of the Hernandez and Goldman texts based on their use of concepts from urban studies, complex system's theory, and non-violent conflict transformation. Students taking this first-year seminar are invited to apply to participate in an Extended Studies course in Mexico City that will take place January tern 2024.
9/11 and the War on Terror
Jeff Kenney
This course explores the historical and political origins of 9/11 and America's subsequent global response—the War on Terror (WOT). It begins with the backstory: the rise of political Islam—both moderate and militant—in the Middle East, the militant turn from the "near enemy" of regional governments to the "far enemy" of the West, and the successful Afghan war against Soviet occupation, which served as an inspiration and training ground for al-Qaeda's global jihad. Then the focus turns to America's decades-long WOT that resulted in two U.S.-led wars in Iraq and Afghanistan, along with temporary occupations and faltering attempts at nation-state building in both countries; massive loss of life, especially among local populations; expenditure of trillions of dollars; and the creation of an extra-legal detention center at the Naval Station Guantanamo Bay (Cuba) to hold "terrorists." This event history provides the opportunity 1.) to discuss and debate Islamist ideology, the rise of global jihad, and Western foreign policy in the Muslim world; and 2.) to wrestle with some important and uncomfortable questions: Did U.S. foreign policy play a role in 9/11? Was the WOT necessary or legal? Is America safer as a result? Is the Middle East more stable? Has "terrorism" diminished?
Opium Wars: Trade, Public Health, Empires, and Mythologies
Joshua Herr
The Opium War of 1839-42 has long been thought of as the beginning of modern history in China. But what really happened and why does it matter? In addition to understanding the event itself, this course will explore the contexts and legacies of maritime trade, ideas & practices of health & the body, and imperial rule & conflict through documentary sources, historical debates, and popular representations. The course will cover global connections between India, China, other parts of East & Southeast Asia, and Europe and the US.
Philosophy and Climate Change
Rich Cameron
​Climate change poses significant philosophical problems. For example, it poses problems in epistemology or the theory of knowledge: what do we know about climate and how do we know it? How do we explain the gulf between the scientific "consensus" on climate change and public skepticism? And so on. Moreover, it raises problems about who we are (e.g., what responsibilities do we have and why?) and what it means to be an educated person in the 21st century. Can we learn to imagine living well yet sustainably, what will we need to know in order to live well in a climate changed world? The course will introduce students to research from a wide range of fields and in both the physical and social sciences and responses to the climate crisis of many forms. But our primary focus throughout will be on climate as posing existential questions each of us needs to grapple with: who am I and what should I do, given the world as it is?
Pirates, Sailors, and Revolutionaries
David Gellman
The Atlantic Ocean and its seaports gave rise to dramatic expressions of liberty and cruel systems of oppression that birthed the modern world. This course puts sea-borne and sea-bound historical actors—pirates and the navies that pursued them, the enslaved and their captors, sailors and their captains, seaport laborers and their employers, whalers and their wives—on center stage. Out of conflict and collaboration at sea, new economies, new identities, new empires, and new nations formed. We use a variety of sources, including autobiography, online data, scholarly narratives, fiction, and film, to tell these stories. Reckoning with pirates, slavers, and all sorts of other seafarers prompts us to rethink what we mean when we talk about freedom itself--then and now.
Reading and Writing the Holocaust
Julia Bruggemann
The Holocaust was one of the defining experiences of the 20th century and the memory of its horrors continues to haunt our imaginations. In this course we will examine the background, development, and the historical and moral impact of the Holocaust in Europe and America. We will use historical documents and historical scholarship, but also literature, autobiography, films, etc. specifically with an eye to developing our reading and writing skills.
Religion and the Arts of Leadership
Leslie James
The course acknowledges that the ongoing relevance and power of religion is related to its entanglement with every facet of human development and experience. Its primary question and angle of exploration is the relation between religion, as a process of world-making and leadership. Through examination of everyday practices, commitments, contemporary crises, and case studies from various religious traditions, and iconic figures, the course investigates and analyses individual and collective agency in trying to build new worlds across time. While the main goal is to explore and raise awareness concerning the intersections between religion and various expressions of leadership, it seeks to go beyond mere analysis. It also explores forms of imagined leadership and communities that are likely to emerge in a world in which humans are filled with phenomenal powers.
Science Communication and Public Engagement
Avery Archer
This course is designed to look into the ever-growing need of effective communication between scientists and non-scientists. The course will cover effective ways to present scientific results to a non-expert audience in a variety of settings. We will discuss the challenges faced by scientists in presenting complex information in a way that is broadly accessible but still communicates key scientific details. Public policy is often formed by scientific information and input, as such decision-makers (politicians, public-servants, etc.) should be well-informed. Some policymakers have little to know scientific training but need to be informed on scientific matters in making policy decisions. Students will have the opportunity to put into practice what we learn about effective science communication. We will discuss and analyze the methods of some prominent science popularizers in translating the jargon-heavy science writing into an accessible form for the general public.
Skepticism and Belief
Amity Reading
This course asks you to think critically about what you believe and why you believe it. We will consider both the things we commonly think of when we think of "beliefs" (religious faith, atheism, secular morality, scientific fact, truth, politics, identity categories like race and gender) as well as the not-so-common things (UFOs, ghosts, true love, lying, superstitions, astrology, psychics, and cryptids). We will explore the concepts of skepticism and belief through a number of different disciplines as we ask ourselves: What makes us "believe" in something? What is the difference between skepticism and doubt? What evidence informs our beliefs? To what extent are beliefs passed down to us from our families and our social groups, and to what extent do we decide for ourselves what we believe? What is the difference between an opinion and a belief? How do competing epistemologies within our society dictate what we can and can't believe? What exactly is an epistemology? These are some of the questions we will be asking over the course of the semester as we delve into gems of the literary canon like Toni Morrison's Beloved and Augustine of Hippo's Confessions, critical theory like Stuart Hall's "The Work of Representation" and Thomas Kuhn's Structure of Scientific Revolutions, and pop culture mainstays like paranormal investigation shows and social media.
Tellin' It Like Bey: Black Women's Storytelling
Karin Wimbley
Using Beyoncé's 2016 film and visual album LEMONADE as a springboard, this course will explore the power of Black women's storytelling and narratives. As an interdisciplinary course, the primary texts will include film, literature, art, and visual culture. Writers and artists may include Julie Dash, N.K. Jemison, Roxane Gaye, to name a few.
Women in Mathematics
Suman Balasubramanian
In this course, the students will learn about a diverse group of female mathematicians, present and past, obtain an understanding of their lives and successes, challenges and issues that they faced in the mathematics profession (both historically and currently) due to gender and will also engage in the "doing" of mathematics and communicate mathematics to their fellow peers in a welcoming classroom setting.