Science Research Fellows
Highlights
Megan May awarded National Science Foundation Graduate Research Fellowship
The fellowship will provide May with a three-year annual stipend of $30,000 plus a $12,000 cost of education allowance at the graduate program of her choosing. [Read more.] She is the third DePauw senior in the last four years to receive the honor.
Read More
National Fellowship Winners
Megan May '13 won the NSF Graduate Research Fellowship and Jack Burgeson '14 and J.D. Hoover '14 both won the Goldwater Scholarship. Jack stated that "in a sense, I began preparing [for the Goldwater Scholarship] as soon as I began my first research experience with SRF."
Amy Richmond '13
"This research gave me the opportunity to really contribute to the field, and feel like I can actually make an impact as an undergrad."
Read More
Elizabeth Weingartner '13
"I love knowing that, with a career in research, I will be able to critically think and problem solve every day and then immediately see my ideas go into action."
Read More
Allana Johnson '13
"As a freshman, I would have never imagined accomplishing so much through scientific research" Johnson reveals. "Having these enriching experiences has helped me gain a better understanding of what I want to do after I graduate." Johnson plans to attend graduate school with hopes of combining computer science with education studies.
Read More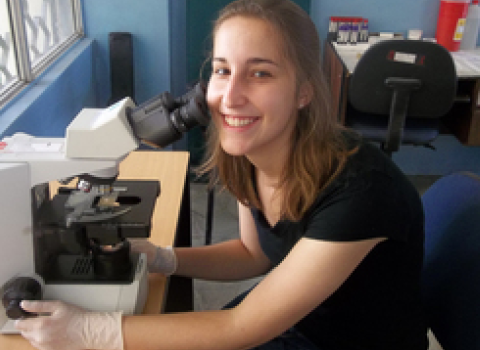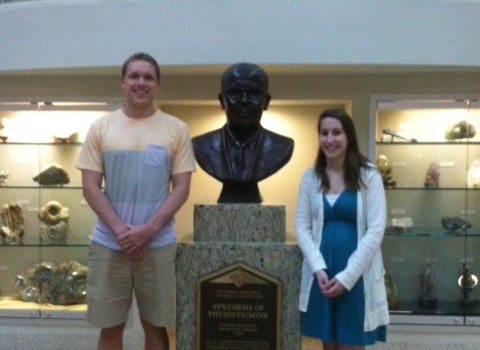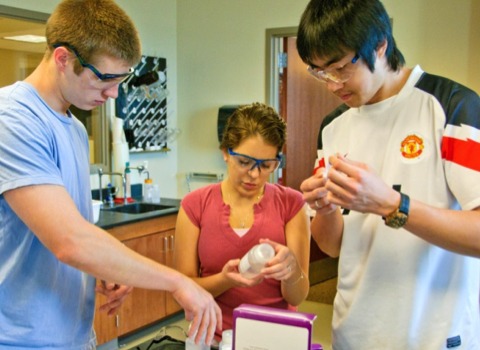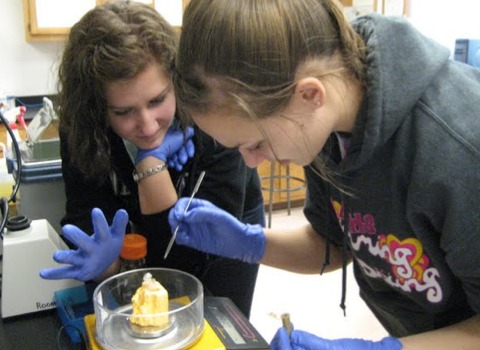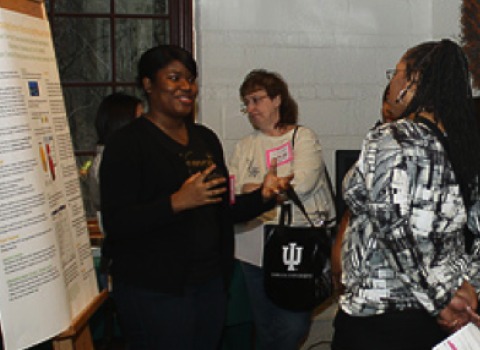 SRF in the News
Good luck to Christina Gale, Schuyler Cook, and Professor Jeff Hansen who present at the National American Chemical Society Meeting in New Orleans this week.
Congrats to Megan May '13 for winning the NSF Graduate Research Fellowship.
Congrats to Jack Burgeson '14 and J.D. Hoover '14 for winning the Goldwater Award.
Congrats to Hannah Lukemeyer '15 for winning the Elite 89 award for the 2013 NCAA Division III Women's Basketball Championship
Congrats to Diane Fernandez for being accepted to NYC Teaching Fellows!
Congrats to Catie Baker '12, this time for winning a National Science Foundation Graduate Research Fellowship, the premier fellowship for graduate school in the sciences!
Congrats to Elizabeth Medlock '11, whose paper from her EPA internship was just published in Environmental Toxicology and Chemistry
Brad Wethington '13 wins the Barry M. Goldwater Scholarship, the premier undergraduate science scholarship in the US!
Update - Catie M. Baker '12 is a 3-time All American Swimmer
Ethan Hindsley '14 and Alicia Whitney '13; Summer Biology Research with Lizard Immunology
What did Polly, Kuk, Vince and Matt do this summer? Purslane - learn about it, love it, you may want to eat it!
Click Here to see more stories about Science Research Fellows!
About the Program
The Science Research Fellows (SRF) program is an honors program for outstanding students interested in studying science and getting significant hands-on research experience as an undergraduate. Our program prepares students to be top candidates for post-graduate study and a wide variety of careers in science.
During a student's time in SRF, he or she will complete four program components:
First Year Research Experience
Work in a small group (6 or less) with a science professor to develop technical and communication skills for science research.
Student/faculty Collaborative Summer Research
Participate in an up to 10 week paid summer research project during your first summer in the program under the direction of DePauw faculty mentor.
Research Internship
With the support of the SRF program, apply for a second summer internship at major research universities, government laboratories, top R&D companies, or continue your research at DePauw.
Senior Capstone Seminar
Discuss topics such as graduate school, careers in science, science education, science and society to integrate research experiences and major with plans for the future. Assume leadership roles for your future in science.
For additional information about the components of our program, see our Overview page.
For prospective students, see our Application page