DePauw Marketing Group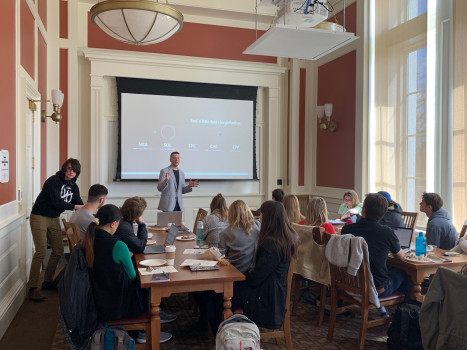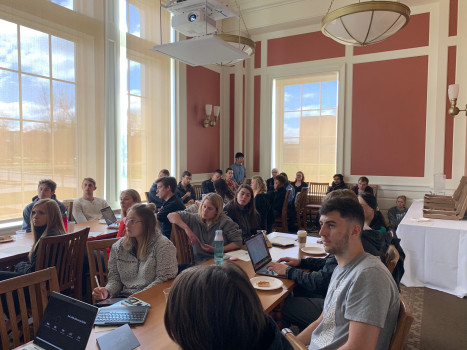 The Marketing Group@DePauw is a student-run consulting organization at DePauw University. We provide quality pro-bono marketing consulting services for nonprofit organizations, start-ups, and local businesses. Our mission is to equip DePauw students with the skills and experiences necessary to grow into strategic leaders with the ability to solve complex problems in the global business world. This is accomplished through hands-on consulting projects, a committed team of mentors, and a variety of educational opportunities.
All members who are not on Executive Board are either Lead Consultants or Business Analyst.
EXECUTIVE BOARD

Goal: Set up consulting process for group including forms for contacting client, project information form, process/plan, "discussion/solution" day, final report, assign project leader, and timeline

VP (2) Education Committee

2-3 training activities each term or create a workshop (at meetings or other times)
Speakers suggestions. Come up with training/workshops, cases, and schedule education for the group

VP Internal Communication (Handle attendance reporting/minutes/work with MoFo)
VP External Communication (Website, Social Media, Promote Events)

Edit and maintain website, make sure group is registered as a campus group and on MFHP website. Other ideas?
Take photographs of events/happy clients,etc.
Manage social media

VP New member recruitment

(assess membership skills, talk to education committee about training needed,recruit members for specific projects)

VP External Relations (find projects) & get input for alumni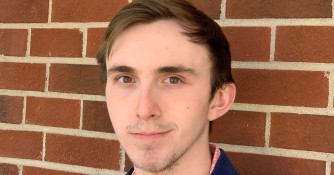 Trip Apley - President