DePauw Entrepreneurship Group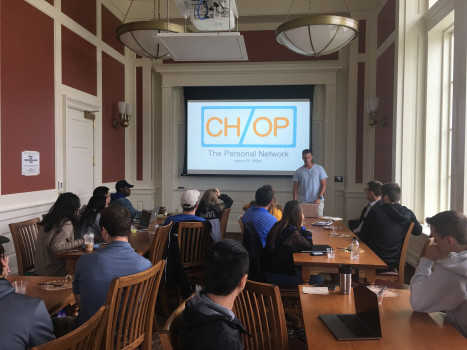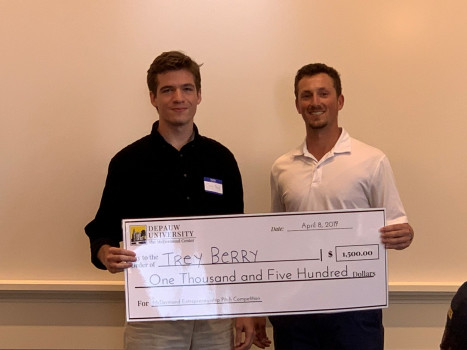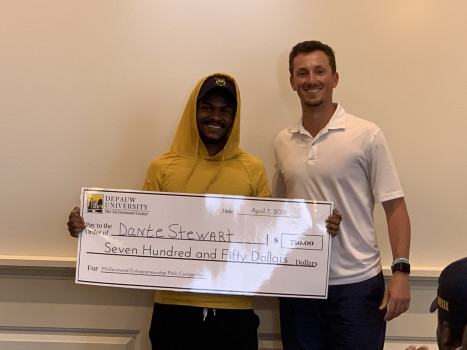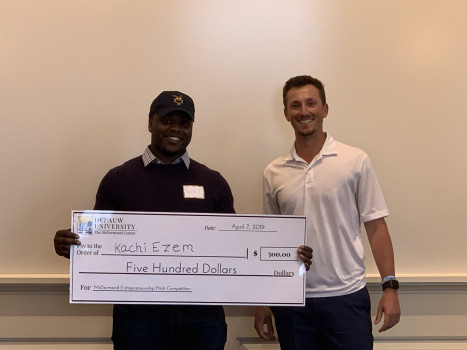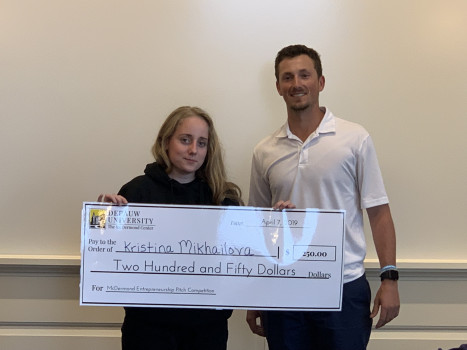 Focusing on the IDEATION process of becoming an entrepreneur. Providing opportunities for entrepreneurial-minded students to take their original business idea through the IDEATION process to prepare them to pitch their idea at the annual pitch competition.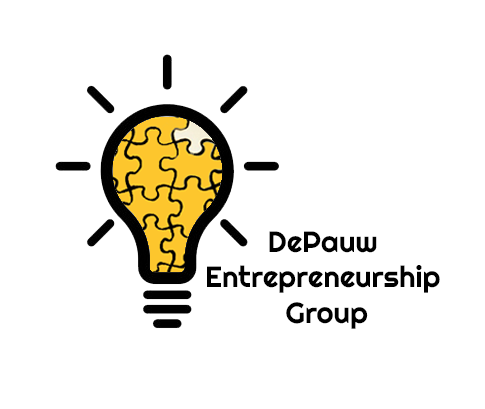 Entrepreneurs are taught how to complete a Business Model Canvas.

They explore their competition, perform proper market validation, identify their unique business proposition, think through their revenue/expense/profit model, and identify potential early adopters.

Through this process, the original business idea is refined and reworked so that the end-result is a valid business model that can then be pitched at the annual pitch competition sponsored by this group.

To increase the chances for success in the competition, students and student groups can participate in a four-week STARTUP BOOT CAMP facilitated by Steve Fouty, McDermond Center Director.

This student-led group also provides education and mentoring so students understand the IDEATION process of transforming a potential business idea into a validated business model ready to be launched.
The DePauw Entrepreneurship Group is open to any student in any major!
A liberal arts education is an ideal way to foster an entrepreneurial spirit!
At DePauw, robust curricular courses and instructors focus on developing student skills in critical thinking, writing, speaking, quantitative reasoning, creativity, and innovation. University students learn to distill key trends, recognize good ideas, and analyze and synthesize information from a variety of sources.
To complement the students' academic experience, the McDermond Center provides entrepreneurial-minded students and alumni with the necessary co-curricular programs and tools to validate innovative ideas, develop business plans, perform market research, network with successful entrepreneur mentors, attend off-campus conferences, provide strategic resources, and participate in pitch competitions that will allow students to begin executing on their idea.
Another hallmark of DePauw is highly supportive alumni who are eager to help students realize their ambitions. The McDermond Center coordinates these relationships by making key introductions with student entrepreneurs and expert alumni - setting up video conferencing at the McDermond Center, bringing alumni to campus for mentoring, or taking the students off-campus to meet with an alumnus where they work/live.
SPRING 2022
ENTREPRENEURSHIP CONSULTING WITH REGIONAL ADVISOR
INDIANA SMALL BUSINESS DEVELOPMENT CENTER
ONE-ON-ONE MEETINGS WITH STUDENT ENTREPRENEURS:
February 8 - 9 A.M-12 P.M McDermond Center

March 1 - 9 A.M-12 P.M McDermond Center

April 5 - 9 A.M-12 P.M McDermond Center

May 3 - 9 A.M-12 P.M McDermond Center
PITCH COMPETITION BOOT CAMP WITH STEVE FOUTY
DIRECTOR OF THE MCDERMOND CENTER FOR MANAGEMENT AND ENTREPRENEURSHIP
PREPARING STUDENT ENTREPRENEURS TO PITCH THEIR BUSINESS IDEA EFFECTIVELY:
LEAN CANVAS: Wednesday, February 16, 4-5 P.M. UB 230a

MARKET VALIDATION: Wednesday, March 31, 4-5 P.M. UB 230A

PITCH DECK: Wednesday, April 14, 4-5 P.M. 4-5 P.M. UB 230A

PRESENTATION: Wednesday, April 21, 4-5 P.M. 4-5 P.M. UB 230A
DEPAUW ENTREPRENURSHIP PITCH COMPETITION
CAMPUS-WIDE PITCH COMPETITION
Prizes for 1st, 2nd and 3rd Place Teams: $2,000, $1,000 and $500
JUDGES TO BE ANNOUNCED:
SATURDAY, march 19, 9 A.M. -3 P.M. in person at the Tenzer Hub for entrepreneurship in downtown Greencastle, 19.5 S Indiana street, Greencastle, Indiana 46135
GREENCASTLE AND INDIANA RESOURCES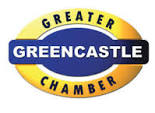 Putnam County/Greencastle Chamber of Commerce, "Starting Point Business Blueprint"—a simple, question-based tool that offers a self-directed, first glimpse and exploration into the world of small business. The questions and discussions will bring your business idea into focus, build an awareness of the markets, develop a basic understanding of the financial picture, and provide clarity and proof of your idea. If you, or someone you know, is interested in exploring a business "start-up" or growing and existing business contact the Chamber to register. For more information call 765-653-4517 or email at gchamber@gogreencastle.com
In addition the Chamber will be assisting entrepreneurs with connections to Chamber member services that are needed for launching their business and continue their partnership with the West Central ISBGDC for educational seminars, such as the successful Opportunity Knocks Seminar Series, statistical and financial counseling, and building partnership with the State of Indiana.
WEB RESOURCES
The following Web resources offered by the Small Business Administration offer step-by-step instructions for developing a business plan:
https://www.sba.gov/business-guide/plan-your-business/write-your-business-plan
https://www.sba.gov/tools/sba-learning-center/training/how-write-business-plan
Other resources from the Small Business Administration include:
Resources for identifying small businesses
SBA - Dynamic Small Business Search
Primarily used for ID'ing small business government contractors, but perhaps could also be used to help ID potential employers for your students? For example, I attached search results for NAICS Code 541620 - Environmental Consulting Services (just for Indiana, as there were more than 10,000 profiles with that NAICS Code nationwide!).
The Small Business Development Center, in cooperation with the Small Business Administration, offers the following Website, which contains templates of business plans for a wide variety of businesses:
https://www.sbdcnet.org/small-business-information-center/business-plan/
The following Website offered by SCORE (Service Corp of Retired Executives) offers much helpful information for entrepreneurs, including resources for preparing financial models:
https://www.score.org/resources/business-planning-financial-statements-template-gallery
The Kauffman Foundation has long supported entrepreneurship in colleges and universities and offers many helpful resources for entrepreneurs. Kauffman's FastTrac program offers advice, resources, and tools to help entrepreneurs develop and lead successful enterprises and organizations:
http://www.kauffman.org/what-we-do/programs/entrepreneurship/kauffman-fasttrac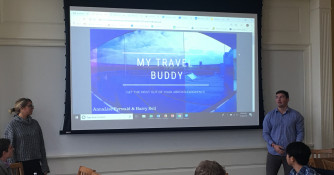 Students pitch their idea to the entire DePauw Entrepreneurship Group for feedback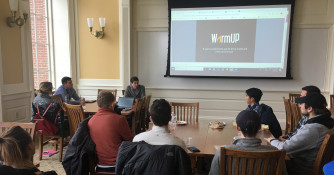 Alumnus Mike Hurley '07 presents his startup company Warmup's pitch to the DePauw Entrepreneurship Group