DePauw Investment Group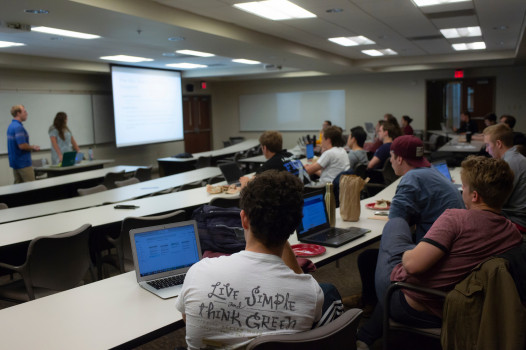 Providing students with real-world opportunities and skills necessary to succeed in the investment industry
Overview
The DePauw Investment Group is a student organization that manages a portion of DePauw University's endowment as well as a separate investment fund. The group's purpose is to complement DePauw's strong liberal arts curriculum with an investments focused organization. The group will leverage DePauw's strengths of intellectual curiosity, problem solving and communication while directly exposing students to the responsibility and accountability associated with portfolio management. The program also provides students with the opportunity to learn technical and industry specific information benefiting them and their future career development.
Objective
The primary objective of the organization is capital appreciation. The second objective is to apply DePauw's strengths of critical thinking and collaboration to the portfolio management and construction process. We meet on a weekly basis to discuss current positions and to pitch new investments and or reallocations. Additionally, we meet separately to provide learning opportunities about investing, the markets, and technical skills needed to successfully pursue a career in asset management. As a result, the portfolio management process provides tangible learning opportunities through the investment and management of over $1 million amongst the Herman Crown Investment Fund and the DePauw University Endowment.
DePauw Investment Group Receives $1 Million Allocation of DePauw's Endowment Click here to learn more!
For more information please contact us at InvestmentGroup@DePauw.edu.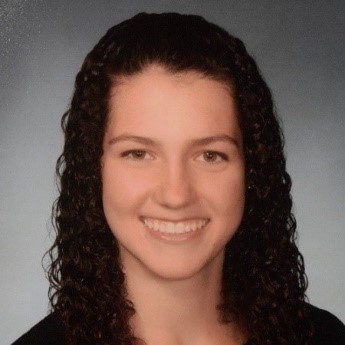 A Message from the Investment Group's Outgoing President, Abby Hess:

"This group has taught me more than I could have even known to ask for in the beginning. It forced me to take on roles and say yes to things that I did not think I had the knowledge or capability of doing. The reason for this was because someone a little older and wiser saw something in me before I saw it in myself. At some point in your life, in order to achieve great things and reach your potential, you are going to have to step out of your comfort zone. Everyone will take this leap of faith at a different point, but I promise you that good things will come once you do. I want everyone to realize that a few years ago I was the shy girl who hated discussion-based classes and being the center of attention, who turned into the President of the Investment Group. Truthfully, I walked into each meeting knowing that wasn't the most knowledgeable about any given topic that would come up and that TERRIFIED me. However, being scared never stopped me from showing up and offering everything I had to give.

I hope you all cherish the precious time you have at DePauw. Reach for more than you've ever accomplished and never underestimate the power of determination and passion. Countless opportunities and experiences are waiting for you, but you must put in the effort and pursue them.

No matter what, each one of you has the ability to:

Work Hard - There is always room for improvement; everyone is on their own journey so stay focused on your life and don't let outside opinions alter your goals; someone is always watching and you don't want to miss an opportunity
Have Fun and Live in the Moment { see how work hard came first :) } - You're only in college once so cherish each moment; employers want to know what you do outside of school
Meet New People - Network, network, network; your future boss may be sitting in the same classroom
Radiate Positivity - You're never too busy to smile and say hello
Say Thank You - It takes a village to run DePauw and without each person, it would not be the same place we know and love

Keep up the fantastic work... and remember that the world is waiting for you to step out of your comfort zone and do something great!

Best,

Abby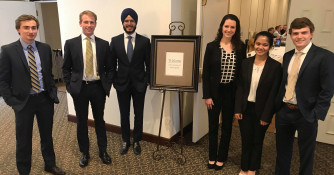 Some members of the Investment Group attending a conference