Co-Curricular Opportunities
Augment your academic study with these co-curricular opportunities.
STUDENT MEDIA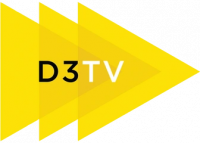 D3TV is DePauw University's student-operated television station. It features student-produced and regional college network shows 24 hours a day, 7 days a week. On-air and behind-the-scenes participation is open to all DePauw students. The D3TV Board is always looking for creative and dedicated people interested in learning about the on-air production aspects of television.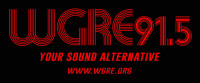 WGRE is the student-operated radio voice of DePauw University, serving listeners on campus, in Greencastle, and throughout the world. The station broadcasts every day during the academic year and is the largest student organization on campus. Programming includes a variety of music as well as news and sports updates, a public affairs show, and play-by-plays of DePauw Tiger Athletics. DJ positions are available for all DePauw students. Students are also encouraged to join the WGRE directors board and help keep the station running behind the scenes!
---
DEPAUW THEATRE
DePauw Theatre produces four main-stage shows each year, directed by faculty or visiting artists. Participation is open to all DePauw students regardless of major. In addition to acting, a variety of backstage positions are available for students in each show including Stage Managers, Assistant Directors, and Designers. While most students seeking a professional life in the arts augment their classroom study and training with DePauw Theatre production experience, many students across DePauw's campus discover a passion for life-long theatre engagement while working on main-stage productions.
Learn More About Current Theatre Productions
---
JOURNALISM

The DePauw is Indiana's oldest college newspaper, founded in 1852 under the name Asbury Notes. It is a completely independent, not-for-profit organization and is fully staffed by students. It is physically printed most Wednesdays during the school year and is also available online.
---
DEBATE
Debate at DePauw has a long and proud history stretching back to the 19th Century. The DePauw Debate Team travels to various intercollegiate competitions across the nation and has enjoyed remarkable success through the years. The DePauw Debate Team is dedicated to developing and enhancing critical thinking, persuasive argumentation, civic engagement, and ethical practice. Anyone with an interest in forensics is welcome to join.
Learn More About DePauw Debate
---
ALPHA PSI OMEGA

Alpha Psi Omega, Duzer Du chapter, is DePauw's Student Theatre Fraternity. The organization offers opportunities for student productions throughout the academic year, including Insomniac Theatre, a 24-hour theatre event, and Playwright's festival, a celebration of short plays written, directed, and performed by students. Duzer Du also sponsors the annual Shakespeare in the Park event in the Theta Gardens. Anyone with an interest in theatre is welcome to join in Alpha Psi Omega's events regardless of major. Eligible students will be invited to join the organization each year.