Life with an English Degree
You may love reading and writing, but you may also be asking, "What can I do with an English degree?" When you earn an English degree from DePauw, you prepare yourself for countless career opportunities. Our majors pursue post-graduate education in many fields, including law, literature, creative writing, education, and library science, and they also enter business and communication-related jobs right out of college. Our English alums work in fields as far-reaching as geology, computer science, and film-making. At the center of our curriculum are skills that all employers are looking for: excellent written and spoken communication, creativity and problem-solving, and rigorous critical thinking.
Take a look below to see what some of our graduates are doing with their degrees.
"I am teaching English at a junior high school on an island called Awaji, in central Japan."
- Stephen Fujishige '12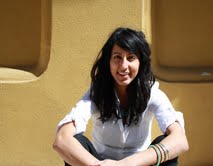 "I am happily pursuing an MFA in nonfiction at George Mason University in Fairfax, Virginia. During my first year, I am tutoring in the Writing Center and then I will move into the classroom to teach two courses a semester. None of this would be possible without the support of the English department, particularly Professor Schwipps." -Rajpreet Heir '12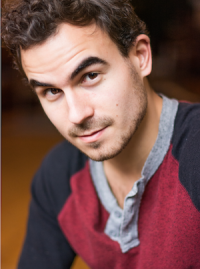 "I'm working on ABC's TV show Mind Games in Chicago through January. From there, I'm working on independent projects and (fingers crossed/tune in, everybody!) working on the second season of Mind Games. I also worked at a gym for a few weekends." -Alex Thompson '12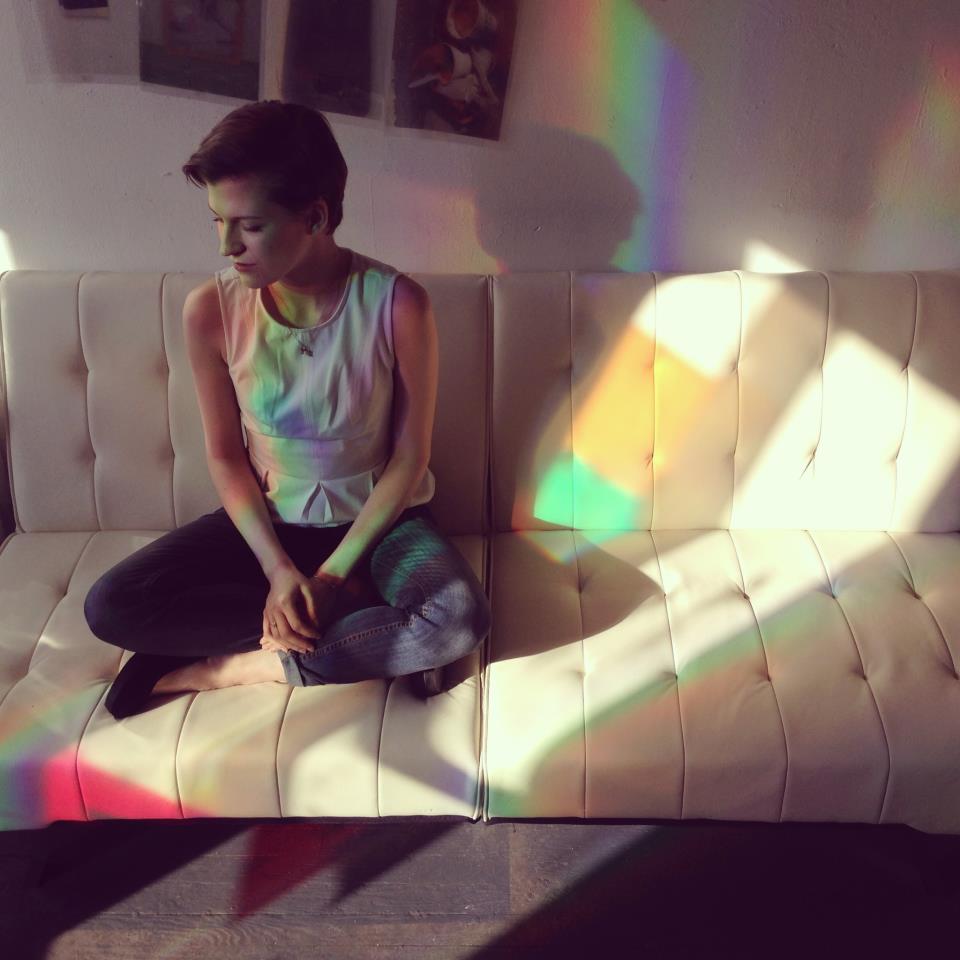 "I am currently pursuing my MFA in visual art at Pratt Institute in Brooklyn, New York. I have also been interning at Manhattan galleries (including the David Zwirner Gallery). Although I chose to focus on visual art, my degree in writing has highly impacted my ability to write strong artist statements, communicate well with professionals, write essays and criticisms about art, and speak eloquently about my work. I am positive that my writing education will continue to help me as I apply for post-graduate job positions." -Jessica Adams '11
"I am pursuing my MFA in playwrighting from Mason Gross School of the Arts at Rutgers University. I'm working on numerous projects, as well as submitting plays to competitions and festivals. Last spring I had a production of my one-act, called Fries With That? at Rutgers." -Mike Duffy '11
"For almost six months, I have been working at WNBC News 4 New York as a Production Assistant. I help to support the Content Producers, Executive Producers, and News Director by finding stories, editing videos, booking guests, gathering and writing preliminary production elements, and handing out scripts to the anchors for both Today in New York and Weekend Today in New York. Most recently I have been working on a few writing and video pieces for NBCNewYork.com and theGrio.com.

"I think it's important for students who come after me to know that your career continues to evolve--and that, unlike our parents and grandparents, it is important that we expand and get a feel for many jobs and/or even careers in our lifetime." -Naiquan Greene '11
"I am the content manager for this startup subscription box company called BarkBox in Chinatown, NYC. I just got the blog up and running, I run the social media, and I get to write as a dog." -Stacie Grissom '11
"I'm currently teaching 11th Grade Language Arts for Miami-Dade County Public Schools while working towards my professional Teacher's Certification in Florida." -Kevin Hoesley '11
"In addition to recording and performing my music, I am currently a middle school/high school English teacher at Fusion Academy in Los Angeles, CA. This is a private school that specializes in one-on-one classes for students with learning and social disabilities. I have been here since March of 2012. I have also started a production company called, 'The Orfanage.' We create content for artists and companies, in addition to partnering with Los Angeles public schools in order to help students pursue their interests in film and music." -Matt Rivera '11
"I graduated from Brown in 2011 with my master's in teaching, and now I'm an English lit/ writing teacher at a small charter school in downtown Indianapolis!" -Ka'Lena Cuevas '10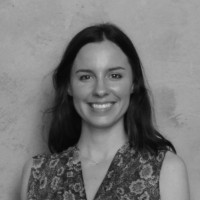 "I was just accepted to UMass-Amherst's 3-year MFA in Poetry Program with a teaching associateship." -Abigail Stallings (née Garrison) '10 (English and Communications double-major)
"I am a zookeeper at the Saint Louis Zoo and I just came out with my first children's book in May about one of our zoo animals. It's called Bubbles the Dwarf Zebu. I have a website with a blog that I try to keep up on." -Carolyn Mueller '09
"I'm doing my MFA at Notre Dame right now. Working on my thesis, which is documentary poetry that uses historical texts and maps to explore the impossibilities of narrative. I'm also working as a grad tutor in the ND Writing Center." -Beth Towle '09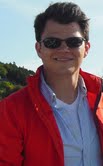 "I'm the Creative Director at a marketing agency in Indianapolis called Metonymy Media. We focus strictly on copywriting, and every person on staff has a degree in Creative Writing. It's a great environment. When we need a break from client work, we talk about what we're submitting to different lit journals."-Cy Wood '09
"I'm chasing down a PhD in rhetoric and composition at Washington State University after finishing an MA in Lit here. Every day I climb these hills to get to campus, I miss Greencastle more and more. Incidentally, if anyone ever wants to talk freshman comp, we should totally be Facebook friends." -Matt Frye '08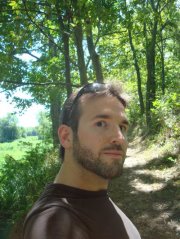 "I finagled an MFA in fiction out of Arizona State, and my two English degrees promptly got me hired for a math job at a mental health clinic. If you think I don't love every part of that sentence, you're crazy." -Justin Sikes '08
"Although I'm still interested in following my passion for fiction writing, I just graduated from law school at Nova Southeastern University and passed the Florida bar exam. I'm currently living in Quito, Ecuador with my girlfriend and looking for work as an American attorney down here. I've found that living abroad gives me much more time to write than living in the States." -Grant Smith '08
"I graduated from NYU with my MA in Religious Studies, and I'm currently at the UN doing communications/press/social media for the Zero Hunger Challenge." -Ashley Baxstrom '07
"I just started an MA program in English with a concentration in creative nonfiction at Mizzou." -Jeremy Brok '07
"After graduating with an English Degree, I went to work in the ABC News Washington Bureau. I am now living in New York and working for ABC News Nightline, where I am the Operations Producer." -Mary Compton '07
"I am getting my MFA from Butler, where I also am employed. My area is prose-fiction, but if I am being honest with myself and everyone else, it looks more like a hybrid with poetry. We can politely call it an alternate form." -Kendra Hormann '07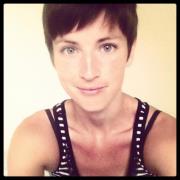 "My writing has ended up going in a whole different direction in the past 5 years. I got an MPH in global health at Emory University and just started a PhD in Epidemiology at Johns Hopkins. Now I'm authoring pieces with titles like 'Quality of Life Improvements after Initiating a Lymphedema Management Program in Orissa state, India.'" -Kristen Little '07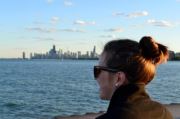 "I'm currently working as the Managing Editor for fastweb.com, a scholarship search site that matches students to relevant scholarship opportunities. In addition to writing original content for the site, I also do all of the copywriting. In essence, I'm doing it all!" -Kathryn Knight Randolph '07
"I graduated from DePauw in 2007 with B.A. in French and English. After spending two years teaching ninth grade English in Houston, Texas with Teach for America, I began graduate study at the University of Virginia, where I'm now a 3rd year Ph.D. candidate. I take my comprehensive exams in January, and then will begin formulating and writing my dissertation. My focus is on the nineteenth century: mostly poetry, book history, and print culture. I'm also a Digital Humanities scholar: I currently hold a NINES graduate fellowship (http://www.nines.org/about/what-is-nines/), and last year I was selected for a graduate fellowship with the new Praxis Program at the UVa library's Scholars' Lab (https://praxis.scholarslab.org/about/)." -Sarah Storti '07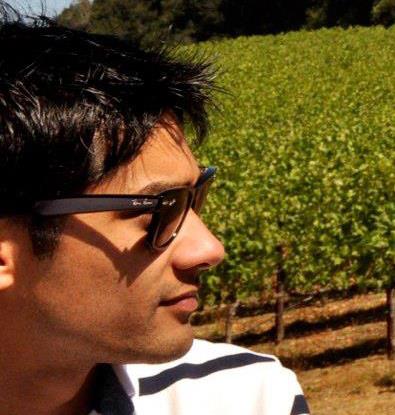 "I lead Product Management and User Experience at an enterprise software startup in Silicon Valley!" -Abhi Chaudhuri '06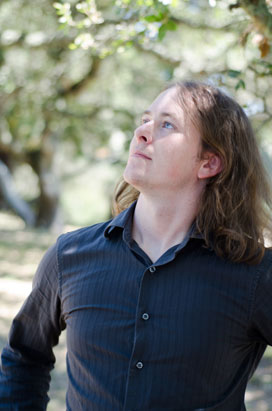 "I'm currently pursuing a PhD in Computer Science (specifically in computer-generated narratives) at the UCSC Expressive Intelligence Studio. I just finished my MFA in Digital Arts New Media and couldn't be happier to be in the mix for five more years of making art and new kinds of stories!" -Jacob Garbe '06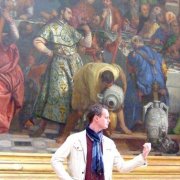 "I got my MFA in poetry at Penn State, and now I'm a writer for the University of Chicago." -Daniel Story '06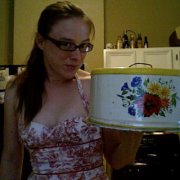 "I'm teaching in an ambitious adult education program. I get sent all over Kentucky/Tennessee/Illinois teaching five-week courses in English comp. The day I finally get to teach a creative writing class will be the happiest day of my life. I'm writing, too, as often as possible." -Kelsie Gray '05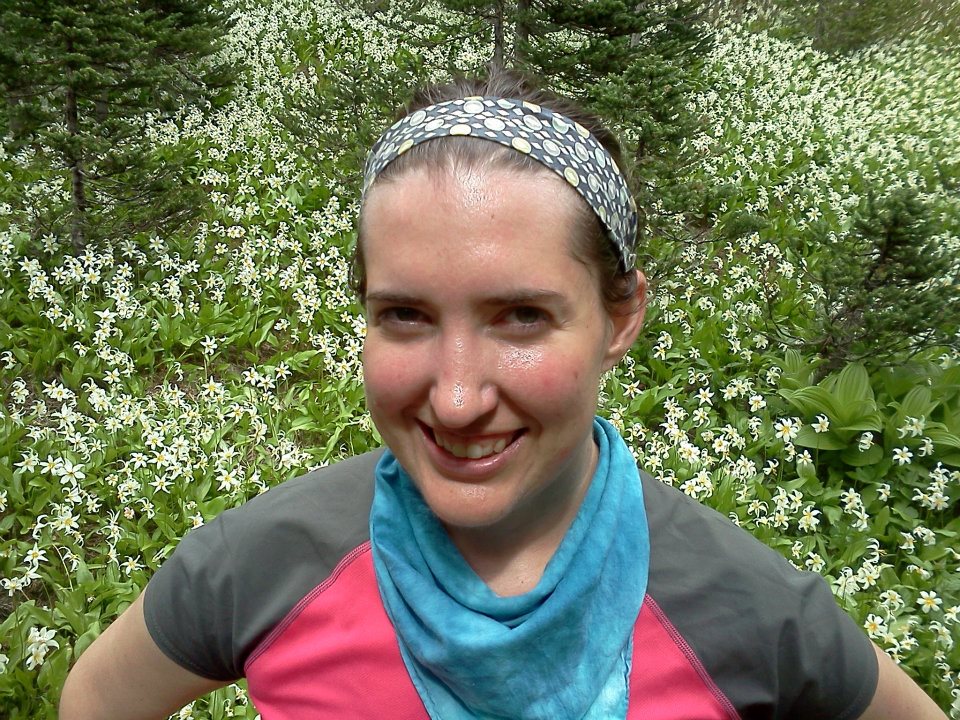 "I was a writer and reporter at various newspapers ranging from the Daytona Beach News-Journal to seattlepi.com for four years, and now I use my writing and media background as the communication specialist at Planned Parenthood Votes Northwest. We do advocacy and political work around women's health in Alaska, Idaho and Washington." -Sara Kiesler '05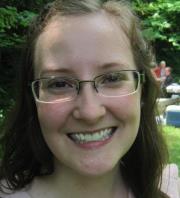 "I did an MA in Arts Administration at IU and I've been at the Indianapolis Museum of Art since. I'm the Manager of Exhibitions." -Kayla Tackett '05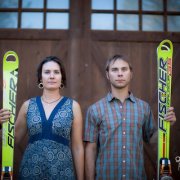 "I'm in my first year of my MFA program, the Rainer Writing Workshop at Pacific Lutheran University. I work for the Glacier Symphony and Chorale, edit the Whitefish Review, telemark ski race and freelance write." -Maggie Neal Doherty Schneider '04
"I'm currently the Director of Summer Composition at UC Irvine in California. I teach rhetoric and composition to undergraduates and oversee our summer program of around 60 classes, most of them online. I've also been working the UC's Office of the President in developing online writing classes that will serve UC students across campuses.
In terms of writing, I've recently had my screenplay, Romeo, Juliet, and Rosaline optioned by Amazon Studios.
I continue to work on feature narrative scripts, TV projects, and have had full length and ten-minute plays produced around the country." -Emily Brauer Rogers '02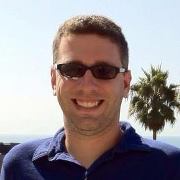 "I am a commercial real estate appraiser for the City and County of Denver Assessor -- no clue how I ended up in a finance department of a major American city." -Francis Dominick Byrnes '01

"I am currently working as a Guide for About.com. My topic is Indianapolis, so I write about the city of Indianapolis, events, etc. I also work full-time in an IT consulting firm as the office manager." -Tiffany Tullis Dailey '01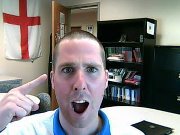 "I teach English at FGCU in Fort Myers, FL. My first book is called 'Catholic Modernist, English Nationalists.'" -Timothy Sutton '01
"In 2002, I moved to Colorado to earn my MA in Curriculum and Instruction from the University of Colorado and teach high school English. For the last eight years, I've been a member of the faculty at Skyline High School in Longmont, Colo. I am currently chair of the English Department, and in my time here I have enjoyed teaching AP English Language and Composition, Creative Writing, and Journalism alongside general English classes. I also helped develop a technology literacy curriculum for our students as we transformed into a STEM school over the last four years." -Benjamin Everson '99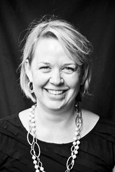 "I graduated with an English Literature degree in 1992 (maiden name was Mannon). I have been working as an English teacher in the Chicago Public School system since 1997. I served as the English Department Chair at Lane Tech High School from 2004-2007 and am now serving as one of the assistant principals. I loved my professors in the English department at DePauw and truly keep them all in mind as I work with high school students today!" -Sarah (Mannon) Hanly '92
"When I was interviewing after DePauw for graduate school at Princeton Theological Seminary, I remember telling them that I wasn't a religion major. The response was, 'We don't want religion majors, we want people who can read and write!' And so I have always been grateful for my DePauw English Literature major and education…graduating in 1984 from DePauw University then in 1988 from Princeton Theological Seminary. A church search committee from the Presbytery of Philadelphia came up to Princeton and called me to serve as Associate Pastor of The Wayne Presbyterian Church (Philadelphia suburb). In 1992 I moved with my husband to Grand Junction, Colorado where I served as Associate Pastor at First Presbyterian Church, Grand Junction for several years. I am still in Grand Junction and serve as the Committee on Preparation for Ministry Moderator, as well as raise funds for our seminaries of the Presbyterian Church (USA)—there are ten of them. In this Presbytery of Western Colorado (whole western half of the state) we have three clusters of churches and I help oversee the Northern Cluster (four churches). It has been a grand journey and I still treasure the experiences I had through DePauw from the Chaplain's Council with Fred Lamar, Central American Mission Trips during Winter Terms, and overseas semester study in Freiburg, Germany. These were all very formative/informative pieces of my life that have lead me to where I am today." -Mary Hammond Atkinson '84
"After graduating from DePauw, I completed law school and worked in a large litigation law firm in Minneapolis, Minnesota; taught at Loyola University of Chicago School of Business Administration; then at the Millsaps College, School of Management; then returned to school to earn a Master in Law from the University of Pennsylvania Law School in Philadelphia. After graduation I accepted a faculty appointment at the Creighton University School of Law in Omaha, Nebraska, where I was granted tenure. While I taught, I also was an Arbitrator for the Omaha Tribe on the reservation (a true cross-cultural experience) and served as a Hearing Examiner for the Nebraska Equal Opportunity Commission. Later, I accepted a managerial appointment at the United States Equal Employment Opportunity Commission headquarters in Washington, D.C., where I worked in the Office of General Counsel, Appellate Division.
"After Washington, I returned to Creighton and married one of my law school classmates, and in 1999, I joined the faculty at the Hamline University of Law. I know I am incredibly lucky to have had a series of faculty appointments. It has allowed me to spend three summers as a Research Scholar at the Lund University School of Law in Sweden and I have taught during the summers in Modena, Italy; Brisbane, Australia; and Paris, France. I also have lectured at Renmin University and China University of Political Science and Law in Beijing. (If you are interested, you can read some of my published articles at http://ssrn.com/author=709717 )" -David Allen Larson '76