Mary Rogers Field and Marion Field-McKenna Distinguished University Professor Of Creative Writing
Created by a generous endowment gift by J. David Field, Professor Emeritus of English
The English Department is proud to announce that Karen Joy Fowler will be our Mary Rogers Field and Marion Field-McKenna Distinguished University Professor of Creative Writing during the spring semester of the 2019-2020 academic year.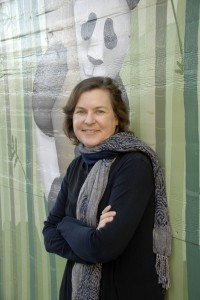 "No contemporary writer creates characters more appealing, or examines them with greater acuity and forgiveness, than she does."
—Michael Chabon, Pulitzer Prize-winning author
Karen Joy Fowler is the author of six novels and three short story collections. Her 2004 novel, The Jane Austen Book Club, spent thirteen weeks on the New York Times bestsellers list and was a New York Times Notable Book. Fowler's previous novel, Sister Noon, was a finalist for the 2001 PEN/Faulkner Award for fiction. Her debut novel, Sarah Canary, won the Commonwealth medal for best first novel by a Californian, was listed for the Irish Times International Fiction Prize as well as the Bay Area Book Reviewers Prize, and was a New York Times Notable Book. Fowler's short story collection Black Glass won the World Fantasy Award in 1999, and her collection What I Didn't See won the World Fantasy Award in 2011. Her most recent novel We Are All Completely Beside Ourselves, won the 2014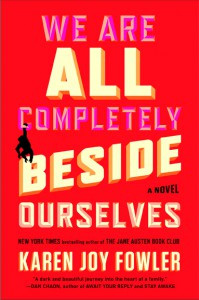 PEN/Faulkner Award for fiction and was short-listed for the 2014 Man Booker Prize. She is the co-founder of the James Tiptree, Jr. Award and the current president of the Clarion Foundation (also known as Clarion San Diego). Fowler and her husband, who have two grown children and seven grandchildren, live in Santa Cruz, California.
"What strikes one first is the voice: robust, sly, witty, elegant, unexpected and never boring. Here is a novelist who absolutely comprehends the pleasures of imagination and transformation."
—Margot Livesey, The New York Times Book Review
"An astonishing narrative voice, at once lyric and ironic, satiric and nostalgic…Fowler can tell stories that engage and enchant."
—San Francisco Chronicle
---
On January 3, 2015, David Field formally executed a modification to the professorship agreement, which now reads:
"To honor the memory of my daughter Marion Field-McKenna, it is my wish that the name of the Mary Rogers Field Distinguished University Professorship be modified to include Marion's name. Marion was a 2008 graduate of DePauw. Accordingly, the fund shall now be known as the Mary Rogers Field and Marion Field-McKenna Distinguished University Professorship for Creative Writing."