Rector Scholarship Centennial Initiative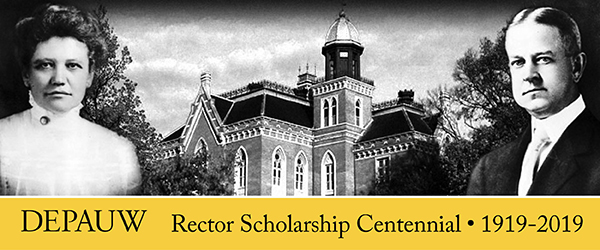 When it was established as DePauw University's preeminent merit award in 1919, the Rector Scholarship was described as the largest academic scholarship of its kind. Edward Rector, a trustee who founded the award with his wife, Lucy Rowland Rector, described their gifts to the University as "investments in humanity, in the men and women who are to carry on the work of our country and the world when you and I are gone." More than 4,000 graduates have received Rector Scholarships, and many are among DePauw's most distinguished and honored alumni.
DePauw will mark the 100th anniversary of the Rectors' pioneering gift with celebratory events in May 2019 and a fundraising campaign to build the Rector Scholarship Endowment Fund for future students.
Register here to join your fellow Rector Scholar alumni, family, friends, and students on campus to celebrate the 100th Anniversary of the Rector Scholarship May 10-11, 2019.
Connect
If you are a Rector Scholar, we would like to invite you to take our Rector Centennial Survey to help us understand your Rector experience.
Contribute
Please support the Rector Scholarship Endowment Fund
Interested in making DePauw's Rector Scholarship Endowment Fund a beneficiary of your IRA or estate? For more information:
Email - Rector100@depauw.edu
Phone - 800-446-5298
Write - P.O. Box 37, Greencastle, IN 46135
Read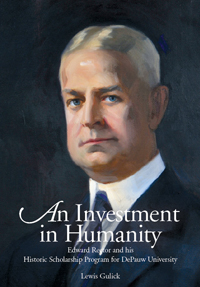 An Investment in Humanity by Lewis Gulick
The story of Edward Rector and his historic scholarship program is that of a brilliant and farsighted philanthropist. Rector saw education as a key to improving the lives of youths and their ability to contribute to society as adults.