Kartik Amarnath '13 Discusses Malaysian Homelessness With Newspaper
July 15, 2014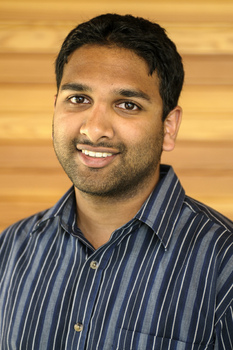 "Last week I met up with a 22-year-old research graduate from the U.S. by the name of Kartik Amarnath," writes Anthony SB Thanasayan in Free Malaysia Today. A 2013 graduate of DePauw University, Amarnath "has been spending the past 10 months studying urban development in Brickfields, Kuala Lumpur. His interest is in finding how communities have been affected by the rapid modernization taking place in their neighborhood."
The story examines the issue of homelessness. "Recent initiatives to remove KL's homeless people and limit services provided to them follow a very disturbing global trend (originally popularised in the U.S.) to control and punish the poor," Amarnath tells the newspaper.
"Born in Indianapolis, he grew up in South Korea, India and Holland with Malaysia being the fifth country he has lived in," Thanasayan writes. "Kartik will be returning to the United States at the end of the month to pursue a Master of Science degree in Urban Design in New York City. He intends to return to Malaysia to apply the design skills he will develop in New York. He hopes to make a positive impact by working with marginalized communities and learning from them."
Access the complete article here.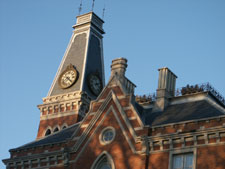 As a DePauw senior, K. Kartik Amarnath was awarded a Fulbright U.S. Student scholarship for his project, "Development and Disability: Spatial Access and Agency for Kuala Lumpur's Blind Population" and conducted research and studied in Malaysia's capital during the 2013-14 academic year. He was a biology major and anthropology and philosophy minor.
Back